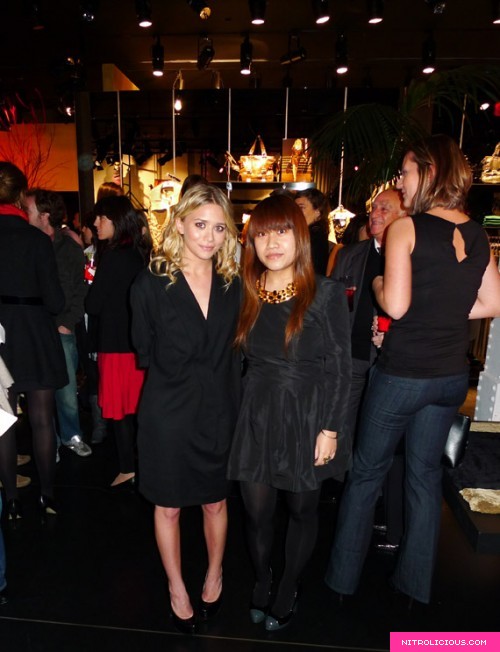 Ashley Olsen and Me
Finally I got a chance to edit the photos from the Mango Flagship Store Re-Opening Party in NYC on Thursday, November 20th! I was really excited about this party because when I got the invite, it stated Ashley Olsen would be there! You all know how I feel about the Olsen twins, too bad Mary-Kate was in Dubai that night! When I got to Mango, Ashley Olsen was there already- she was sipping champagne and chatting with her people. I knew she wasn't going to stay long, so I braved up and walked up to her to ask for a photo (normally I'm not star struck but I love her)- she was super nice and agreed. She's soooo cute in a Mango dress, I feel like her twin since we're both so short haha- she looked taller b/c she had on her YSL shoes haha! That was seriously the highlight of my night, after taking a photo with me she had to go up front to show face to the papparazzis- then about 5 mins of flashing she took off! Monica Cruz, Richie Rich, Julia Restoin-Roitfeld, Genevieve Jones, Behati Prinsloo, Dakota Johnson Griffith were a few of the celebs/models/socialites I spotted (check here for pics), the event was fun! I haven't checked out Mango's new collection, I think I'm going to pay a visit this weekend!
More pics after the jump…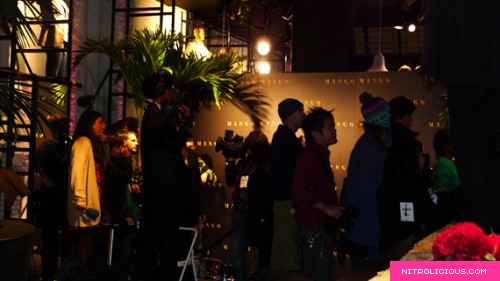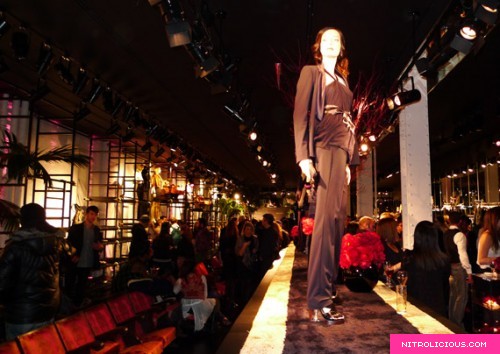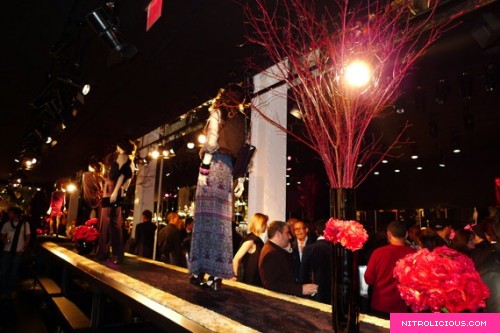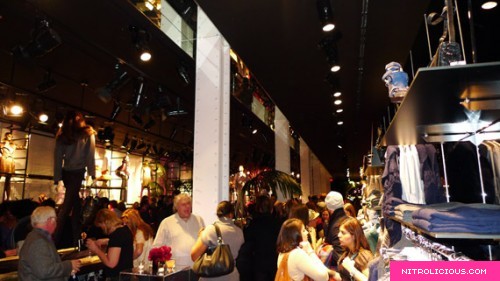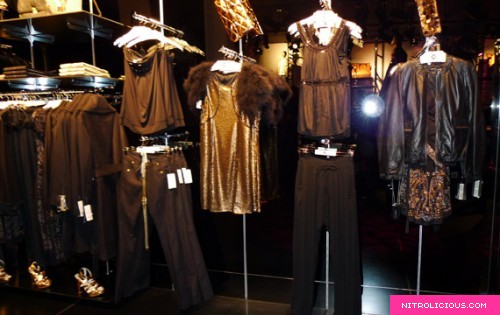 Can you spot Ashley?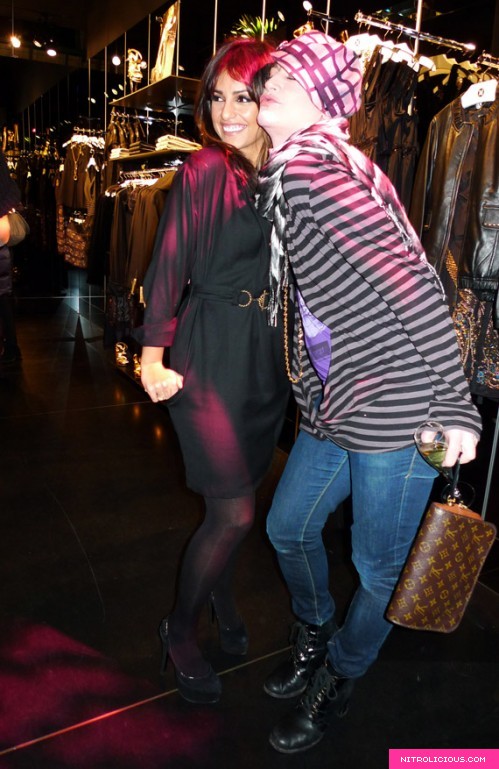 Monica Cruz and Richie Rich

My friend Diana (NY Mag) and Me

Kilee (Nike) and Lisa (Cole Haan)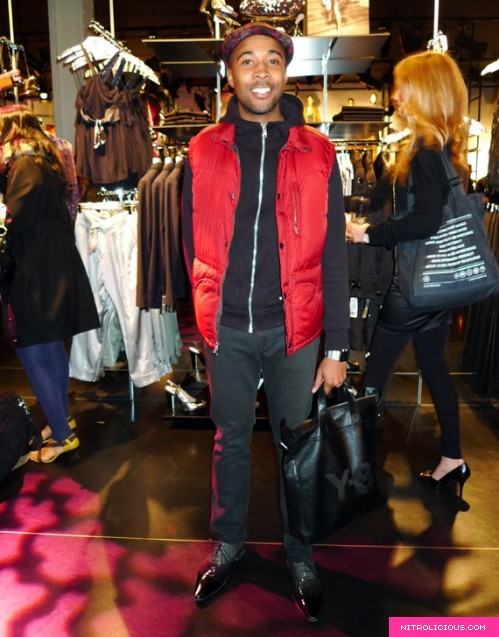 Randy (DDC Lab)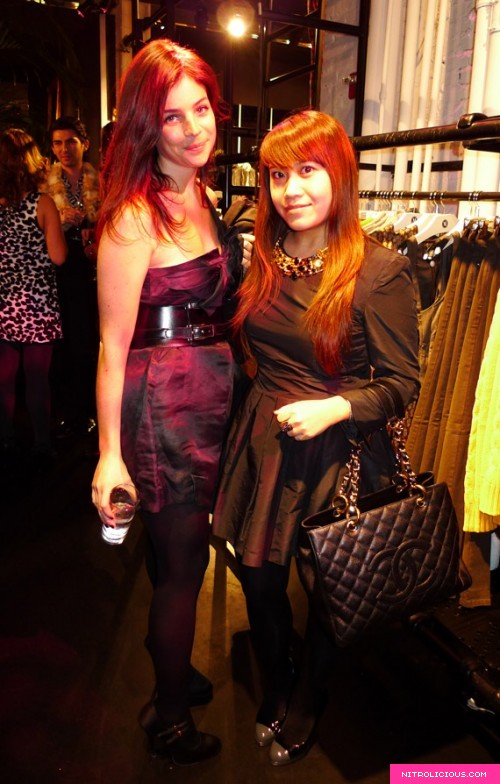 Julia Restoin-Roitfeld and Me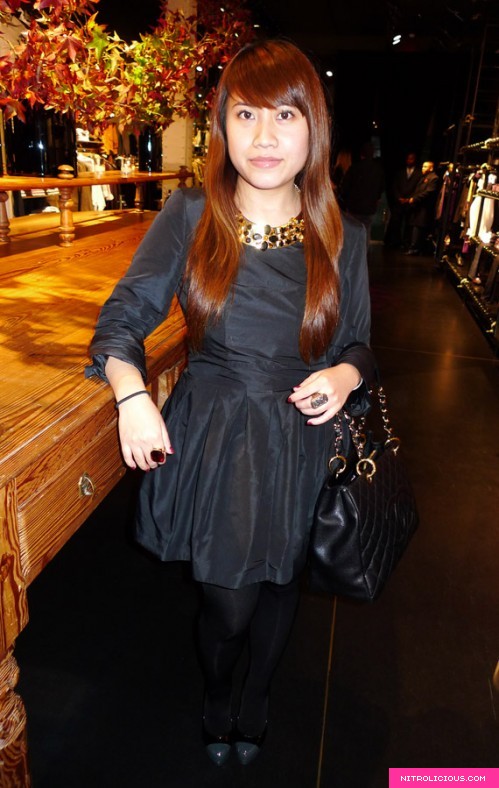 My Outfit
H&M Dress
H&M Necklace
H&M Opaque Tights
Chanel Shoes
Chanel Caviar GST Bag
Forever 21 Rings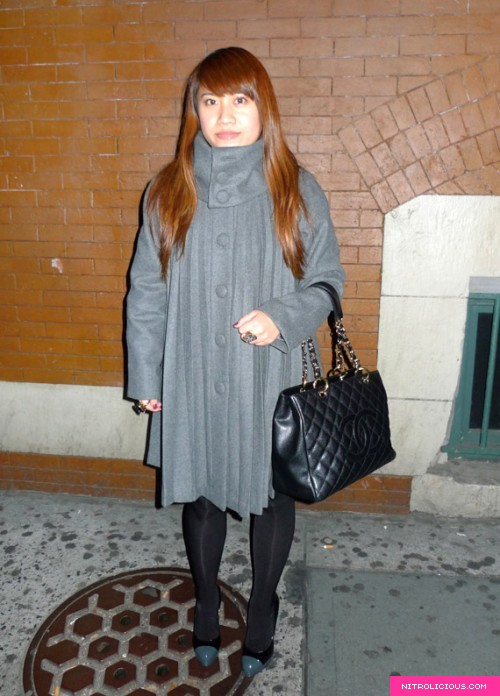 Time go to, put on my H&M Jacket, haha I was H&M'd out!
Categories: celebrities entertainment/events fashion mango outfits
Tags: