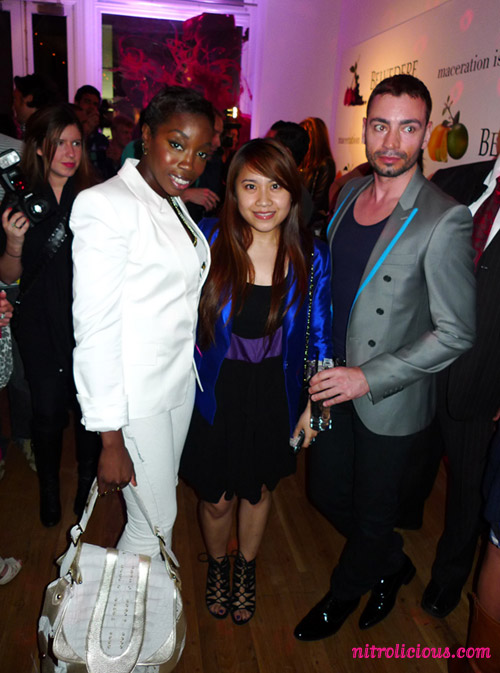 Estelle, Me and Jonathan Kelsey
Last week after the Rachel Rachel Roy Launch Event I went by to the launch event for Belvedere's newest Macerated Vodka – Belvedere Black Raspberry. It took place at their pop-up space in Soho and was hosted by Estelle and designer Jonathan Kelsey.
Belvedere Black Raspberry is an exciting new vodka flavor made from raspberries and black currants, its to complement the existing Belvedere Citrus and Orange macerations. Maceration is the artisanal process Belvedere uses to create the world's best super premium flavored vodka, and this new campaign is a playful twist on the term, centered around the tag line, "So You're Curious About Maceration?" At the event, guests were invited to sample the signature Belvedere Black Raspberry cocktails and receive free limited-edition Belvedere Tote bags designed by Jonathan Kelsey. The party was poppin' with DJ Harley Viera-Newton spinning, Jessica Stam chilling behind the DJ booth, Estelle in an all white ensemble with the limited edition "The Belvie" bag and Jonathan Kelsey stayed throughout the event and there were dancers partying up wearing American Apparel gear which was a bit funny. You can learn more about the new product at www.macerationisnatural.com.
More pics after the jump…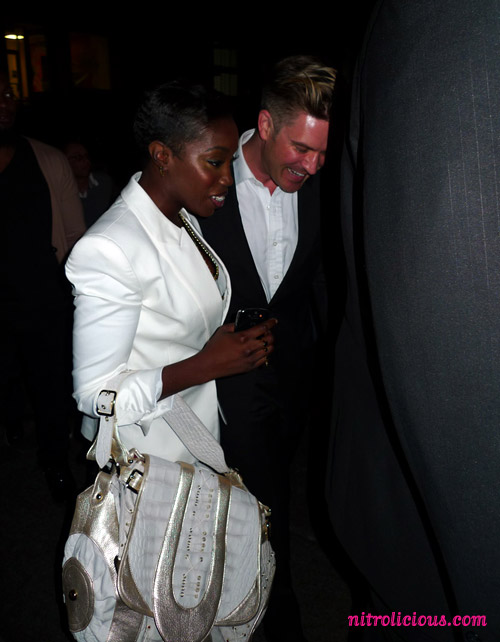 When I got there Estelle just got arrived as well…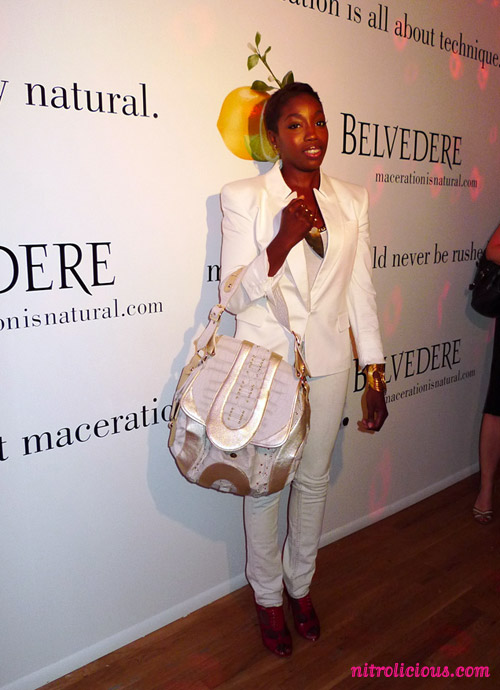 Estelle posin' with "The Belvie" Bag

Jonathan Kelsey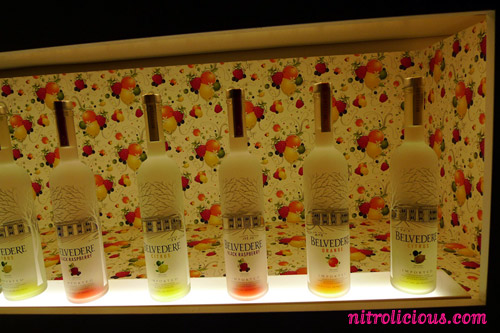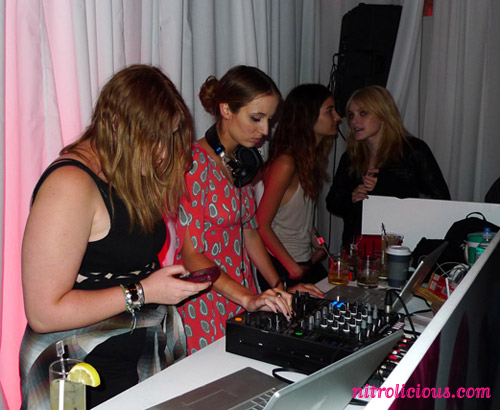 DJ Harley Viera-Newton rockin' a dress from the Barbara Hulanicki for Topshop Collection, Jessica Stam spots me taking a photo haha…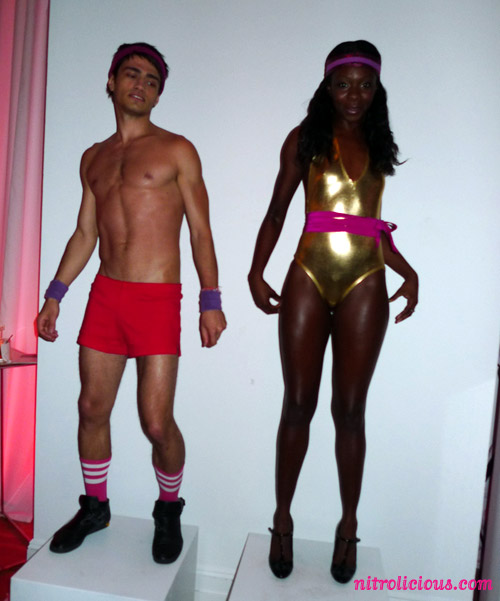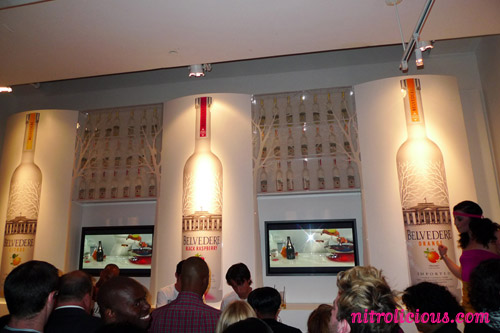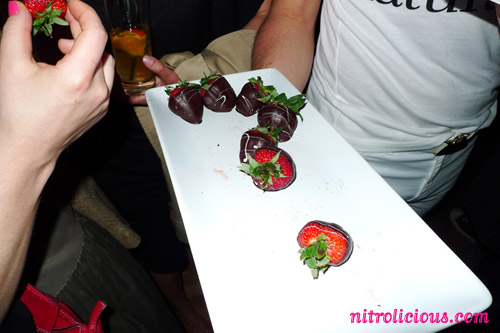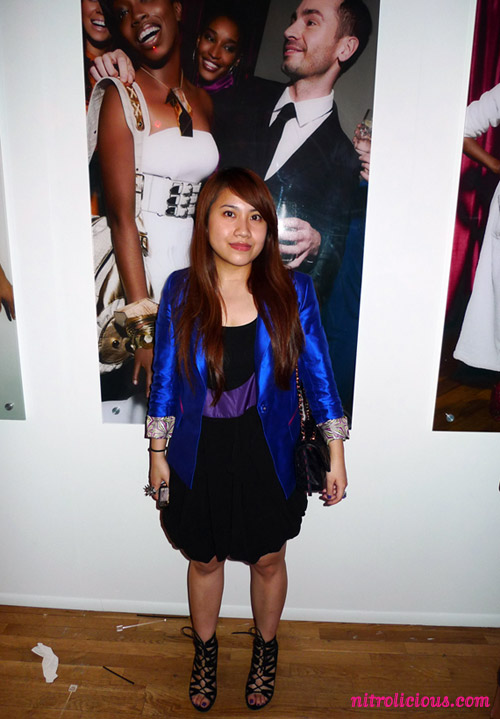 My Outfit:
Matthew Williamson for H&M Blue Blazer (love this!)
Hellz Bellz Top Notch Dress (courtesy of Hellz Bellz)
H&M Black Tank Top
Aldo Maune Peep Toe Wedge
Chanel Classic Flap Bag
Marc by Marc Jacobs Spike Ring
Swarovski Nirvana Ring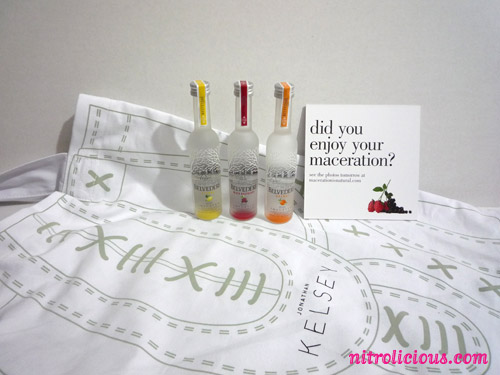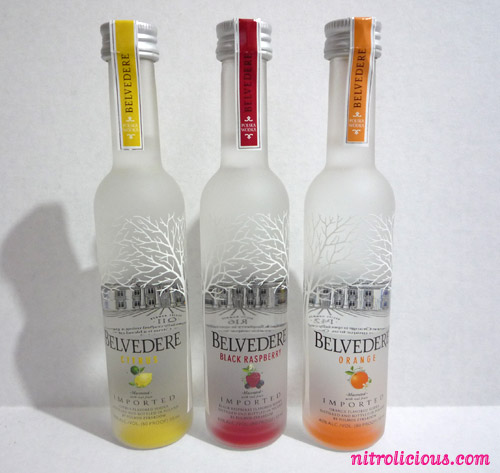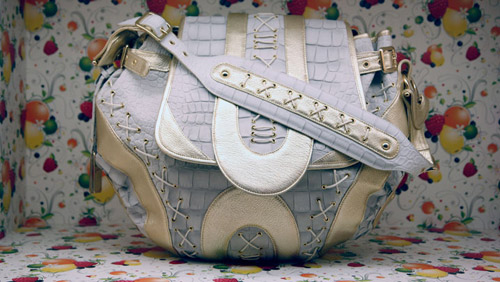 The Belvie Bag, designed by Jonathan Kelsey made from supple white leather and exquisite gold detailing. The limited edition bag comes with a secret compartment to keep your own bottle of Belvedere Macerations. There are only 100 Belvies in the world!
The tasting notes for Belvedere Black Raspberry include…
Nose: Rich, jammy raspberry notes with soft delicate rose aromas and an undercurrent of vanilla and baked red fruits.
Palate: Luscious, full-bodied mouth-feel with bright raspberry characteristics and elements of rich, succulent blackcurrants. Aromatic rose serves to hi-light the floral characteristic of the raspberry and naturally lifts and sweetens the palate.
Finish: Elegant and sustained floral rose and violet notes with luxuriant elements of cassis and dry, fruit stone characteristics.
Categories: celebrities entertainment/events handbags outfits
Tags: