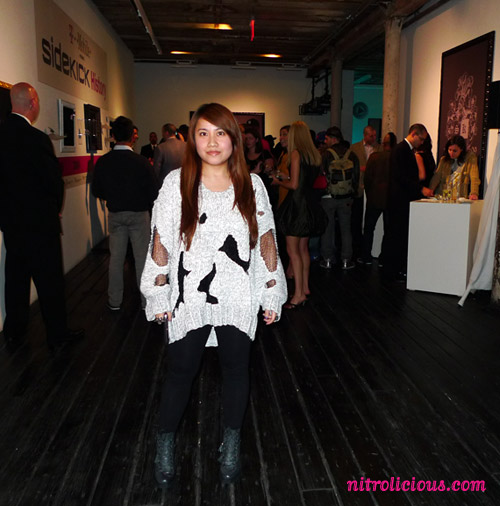 T-Mobile definitely knows how to throw a great party, for my Twitter followers you guys already got the firsthand scoop that I attended the private launch party for the Sidekick LX 2009 at the Sidekick Social Club on Tuesday night. For the special event I decided to rock my new Alexander Wang Baggy Sweater, omg loves it- so glad I wore it! The party was a packed house, great food (they always have great ideas, this time its make your own nachos and a hot dog stand), open bar, music was poppin', arcade gaming area and a gifting spot for VIPS- there's something for everyone. When I walked in Jordana took me around and handed me the new orchid color Sidekick LX to experience it firsthand, I have to be honest at first I wasn't too used to it since I've been off the Sidekick for a few years- I'm a BlackBerry girl now. But being tech savvy (haha) I got the hang of it in a few minutes, the first thing I was attracted to was the amazing orchid color and the 3.2-inch F-WVGA screen with high-definition LCD technology with 854×480 resolution its crisp clear and not to mention the full on QWERTY keyboard, makes typing so much easier! All my memories of the Sidekick came back in a few clicks, it was like the good old days but with an upgraded device. The new device is sleek and slim, not bulky like it used to be, the high-speed web browsing with 3G support is fast so it's great for live blogging. The built-in support for the top social networking applications including Facebook, MySpace, Twitter was handy and easy to use, I was Twittering all night if you haven't noticed ha! That night was definitely a fashion meets tech party, fun times. Big thanks to T-Mobile, Jackson and Jordana!
> Fun with the Sidekick LX 2009 @ T-Mobile Sidekick Social Club
Update 08.03.2009: For those of you that asked about the Tokidoki skin, read here.
More pics after the jump…

T-Mobile Sidekick LX Launch @ The Sidekick Social Club from nitrolicious.com on Vimeo.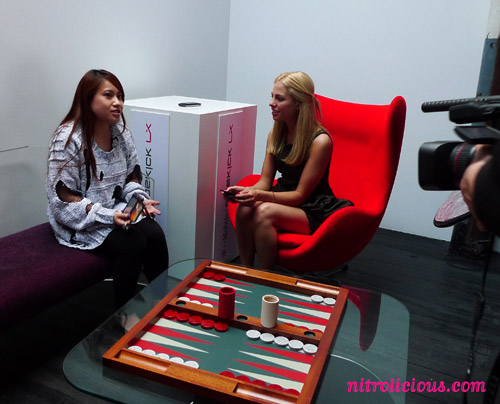 Getting interviewed by Sarah before the party opens to the public…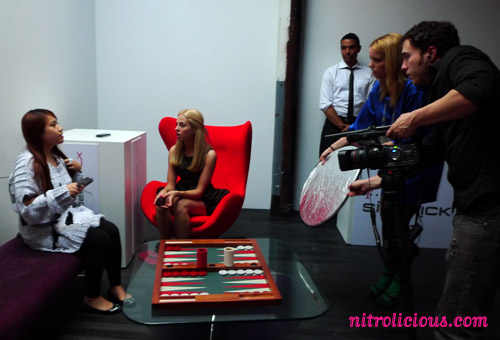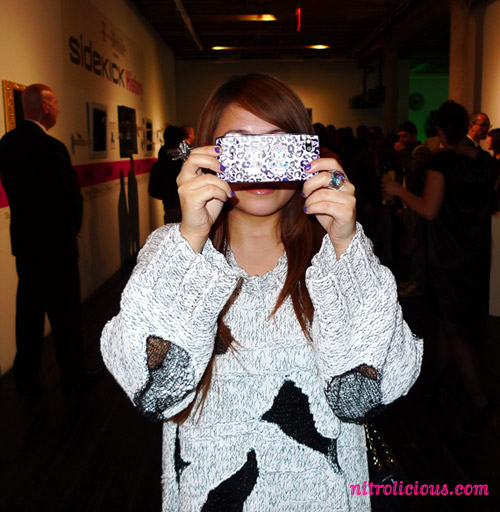 Do you like my Sidekick LX tokidoki skin?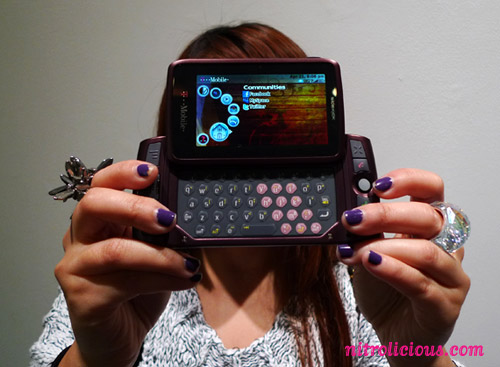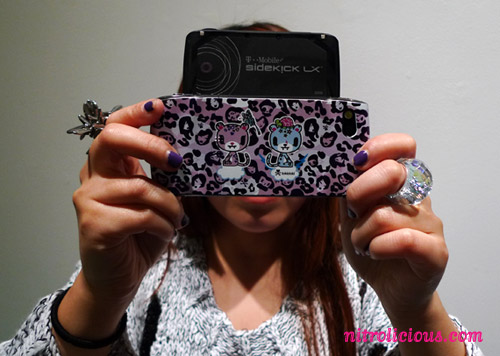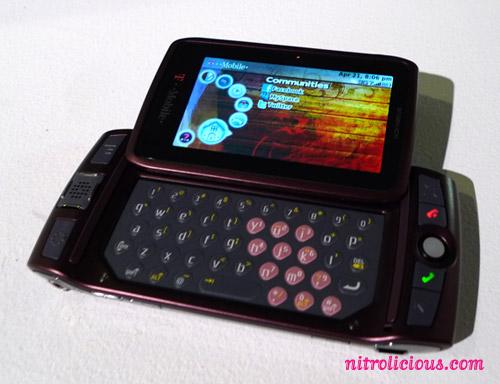 So cute….loves it…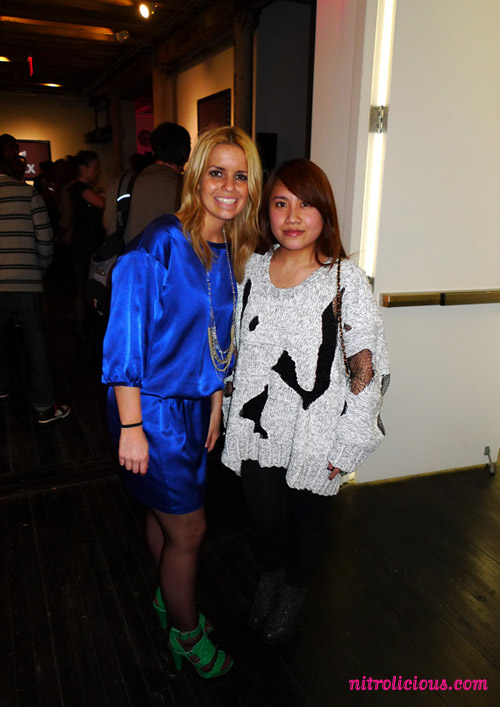 Jordana (Clutch 22/Waggener Edstrom) and Me ~ so great finally meeting you, thanks for taking care of me that night!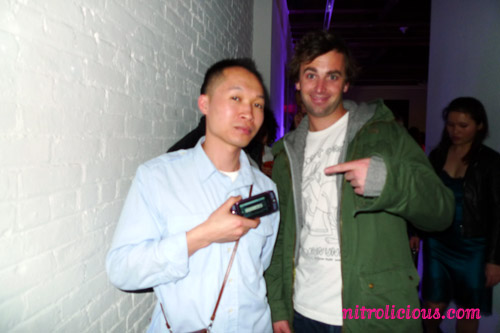 YM (Freshness/Sneaker News) and Bradley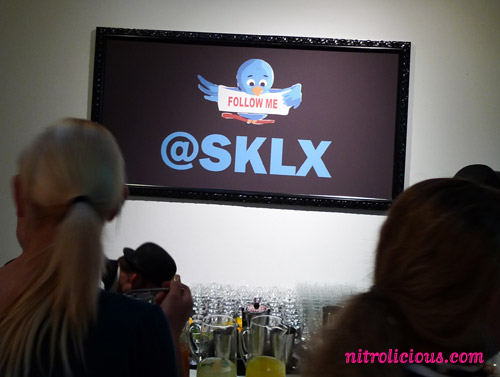 More pics on the next page…
Categories: entertainment/events gadgets outfits
Tags: