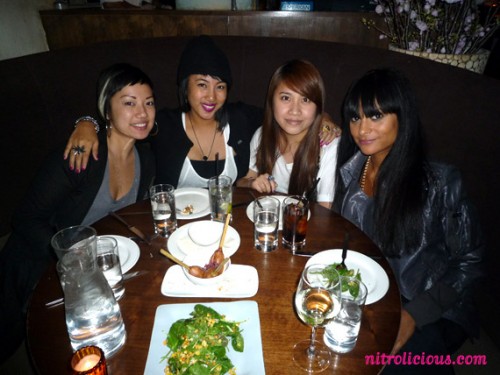 The Stanton Social
99 Stanton Street
New York, NY 10002
212.995.0099
The EATS category is back by popular demand, I'll be writing about my restaurant visits here since many of you guys expressed a need for it! Hope you guys enjoy looking at the pics as much as me eating the food!
Last night I went to The Stanton Social for dinner with my lovely gurls: Lanie (Hellz Bellz), Simone (Signature Apparel) and Jessica (Fatlace), it has been about 2 years since I've ate there. I still remember the day I went in 2007 because we spent a lot of money in there haha, but the food and ambiance was really good- I love this spot. We all enjoyed our meal, don't look at the small plates/tapas they totally will fill you up…we had to lean back and rest after eating all of it. My favorites are the Kobe Beef Burger and Social Mac & Cheese, yum! But we couldn't resist dessert especially Lanie haha. It's always fun on a Girls Night Out, wish we can do it weekly but Lanie resides in LA (move back already!). Be sure to go on an empty stomach and have lots of time chill, we spent about 2 hours in there. We definitely could of spent more quality time in there but we had to give up our seats for another reservation, boo! Have you guys tried this spot yet? If not you should def go, be prepared to drop some loot and make sure you make reservations, it's always packed there. God I'm hungry now!
To read more about The Stanton Social, read about it on my previous post here.
More pics after the jump…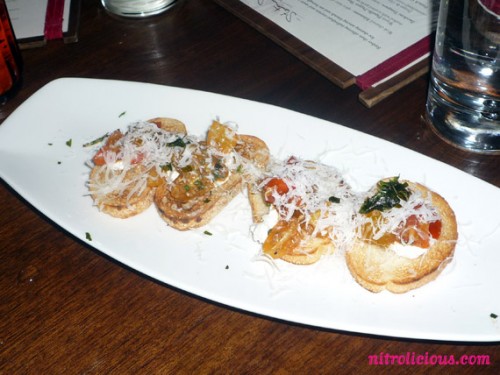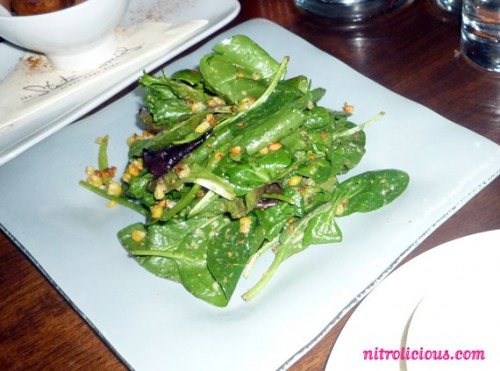 Baby Spinach Salad

Maine Crabcake 'Corn Dogs'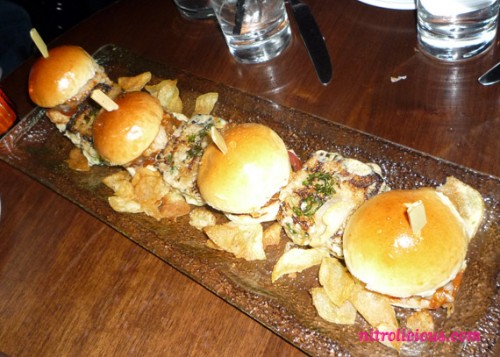 Kobe Beef Burger and Grilled Cheese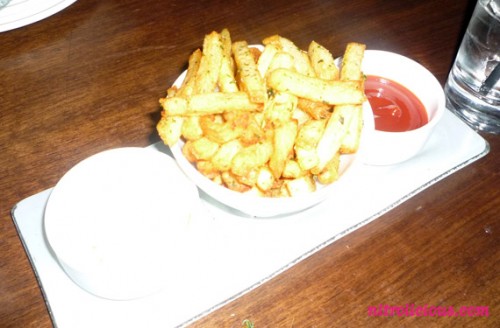 Fries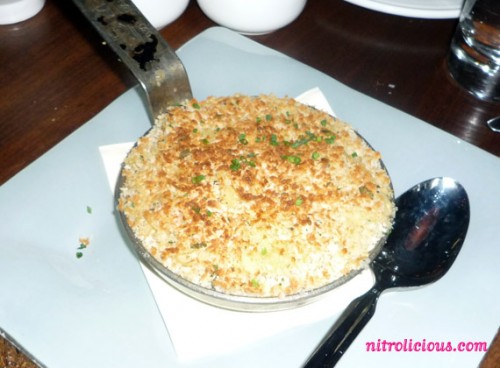 Social Mac & Cheese

Chicken N' Waffles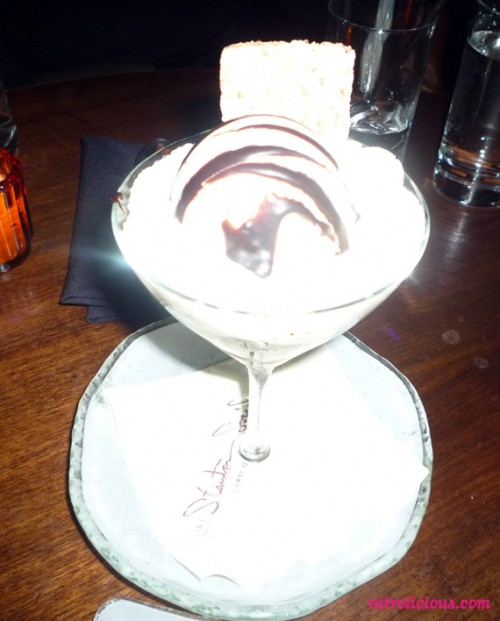 Mint Chocolate Chip Sundae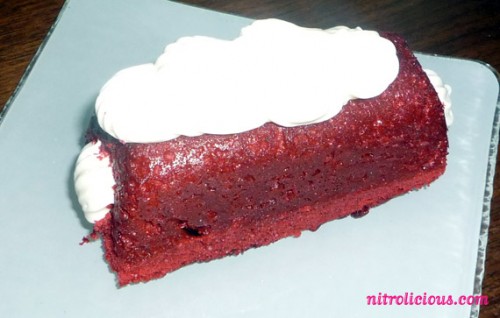 Red Velvet Twinkie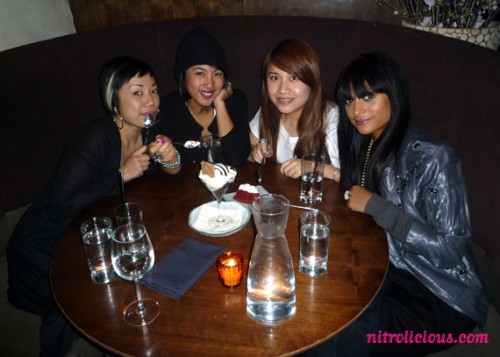 Jessica, Lanie, Me and Simone ready to kill the desserts!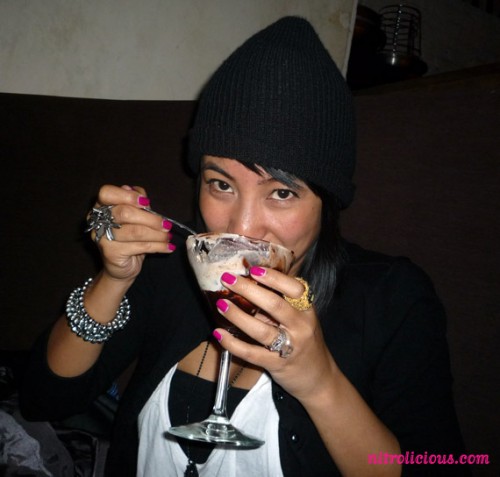 As you can see Lanie was still hungry haha…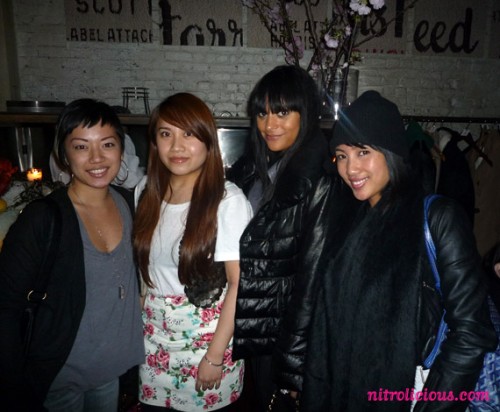 Time to go…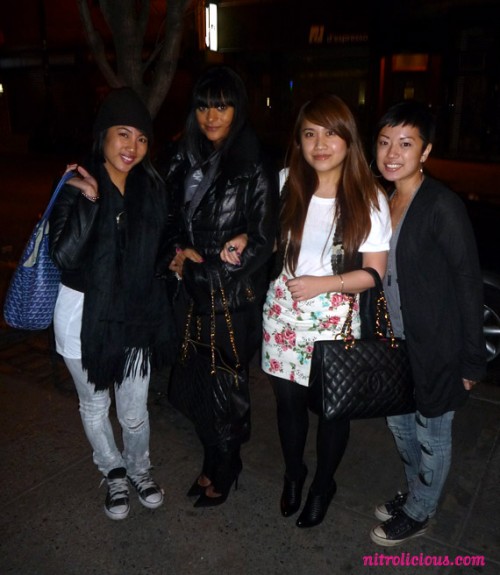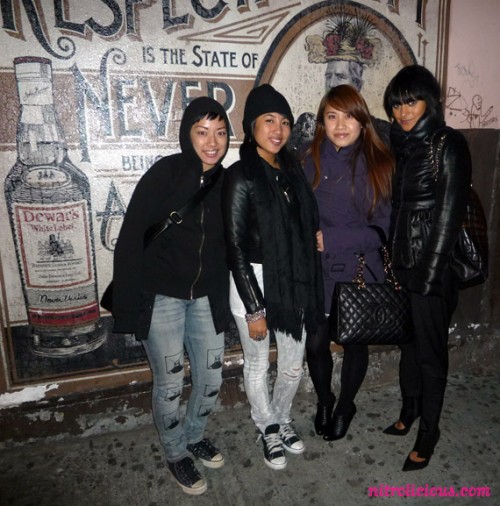 Fun times!
Tags: