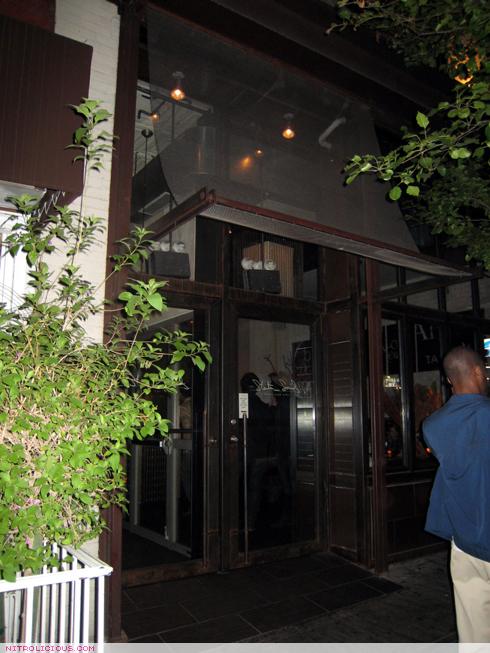 The Stanton Social
99 Stanton Street
New York, NY 10002
212.995.0099
The Scene
Chef/owner Chris Santos has teamed up with Tao owner Richard Wolf, Peter Kane originally of Double Happiness and Happy Ending, and the James Beard 'Best New Restaurant Design' award winning firm AvroKo, to create the newest 'jewel' of Manhattan's Lower East Side. The design of this three level hot spot tips it's hat to the neighborhood's garment history and offers diners a culinary odyssey. All menu items are designed for sharing, offering guests a chance to experience multiple dishes and flavors throughout their meal. In addition to its 120 seats, The Stanton Social offers a raw bar, two lounges and the hippest new bar in New York City. Dishes range from $7 – $18 each. The Stanton Social
The Food
The "fun" factor is high on the menu of experimental, multi-ethnic shared plates. Tender Kobe beef sliders, sweet chunky lobster rolls and mango-studded red snapper tacos look almost too cute to eat. And it'd be easy to become an oyster addict with the restaurant's Rockefeller, breaded, deep-fried and topped with bacon. For less-traditional fare, try the French onion soup dumplings–their liquid soup center bursts in the mouth–but steer clear of the confused beef short rib ravioli. Larger plates like the wasabi-pea salmon satisfy, but lack flair. For a simple finish, the piping hot sugar-coated doughnuts do the trick. – Citysearch
Heard many good things about The Stanton Social and the best thing is its in my neighborhood. If you've noticed there's a ton of very good restaurants around my way, L.E.S. is the new hotspot if you didn't know (*proud* haha)! Went there on a Friday night with my mom, bro and B – don't even try to get into the restaurant without having a reservation, the place is jammed packed. If you love sharing tapas/small plates this is the spot for you, everything is made to be shared with the table. The dishes are petite and cute, but don't let the small portions fool you – you'll get pretty full in no time! With four people at the table the waitress recommended ordering around eight dishes and she was pretty right about that. We all enjoyed the meal, the prices are not cheap but we'll all def go back there for a night out! Peep the pics after the jump…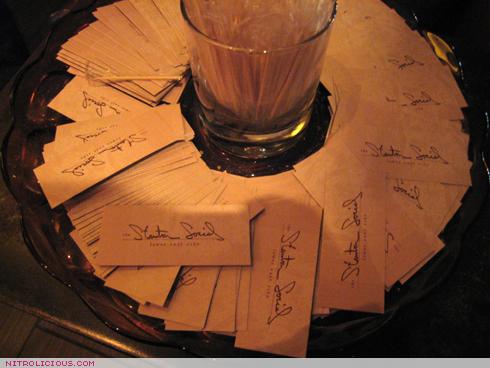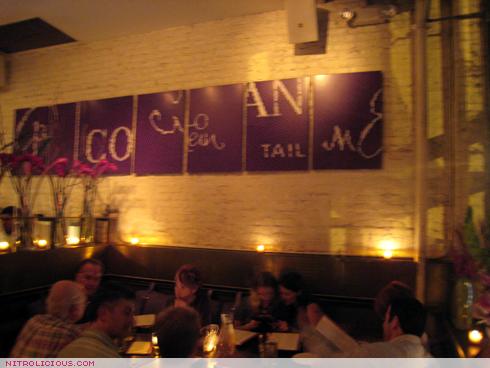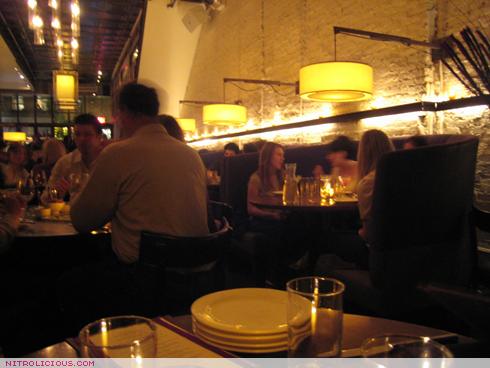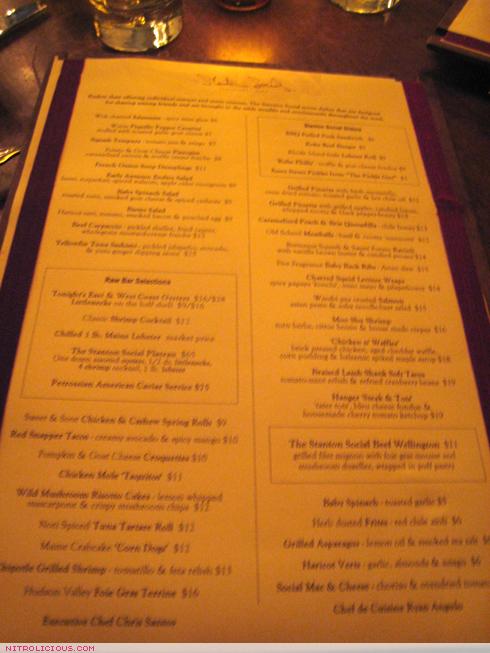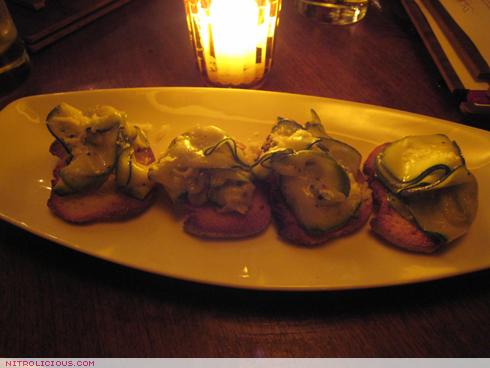 Bread for the table of 4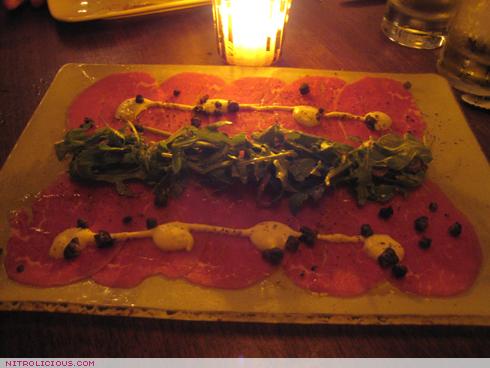 Beef Carpaccio pickled shallot, fried capers, wholegrain mustard-creme fraiche $13.00 – I don't eat raw but my Bro and B said this was pretty good…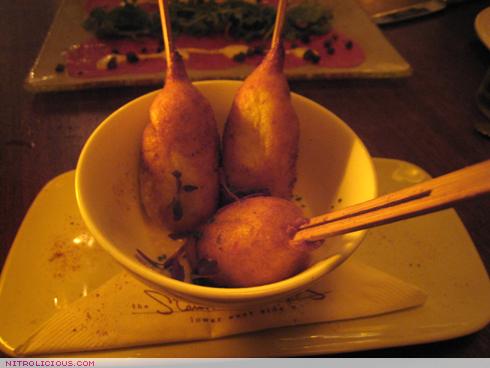 Maine Crabcake 'Corn Dogs' $12.00 – Ohhh loved this!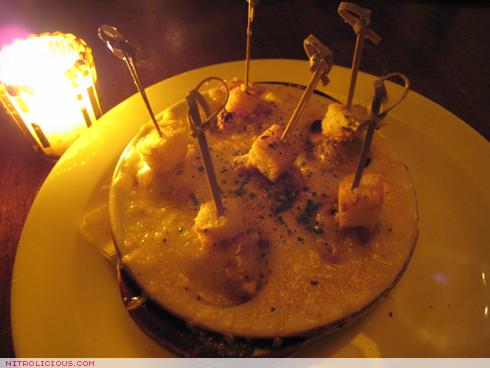 Fresh Onion Soup Dumpling $10.00 – This is the American version of the Shanghainese Mini Pork Buns *Siew Lung Bao*, not bad…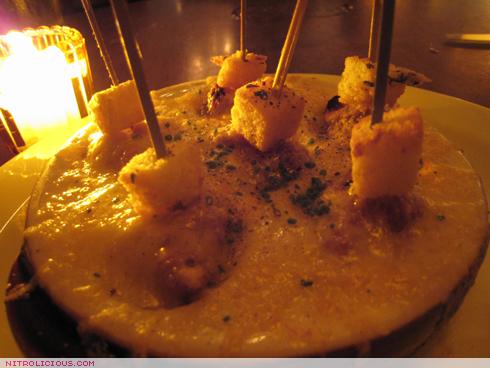 Close-up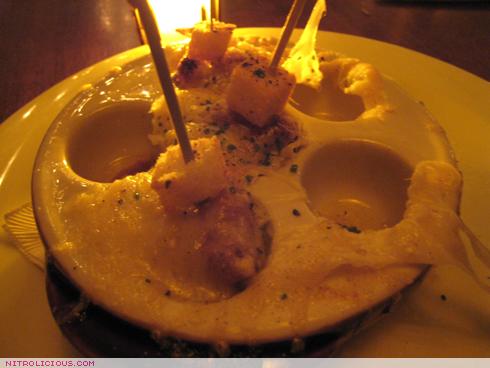 Such a cute plate…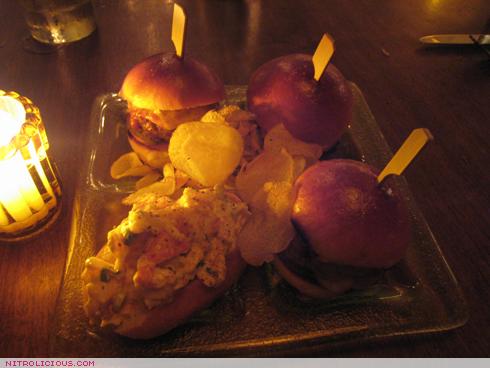 Kobe Beef Burger $7.00 – LOVED this, the beef was super tender and it is soooooooo juicy! Craving for some now!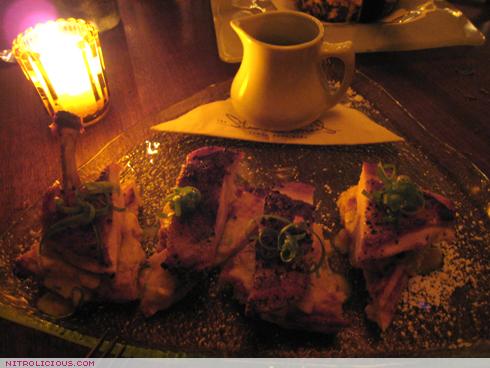 Chicken N' Waffles brick pressed chicken, aged cheddar waffle, summer corn pudding & balsamic spiked maple syrup $17.00 – Really good too!!!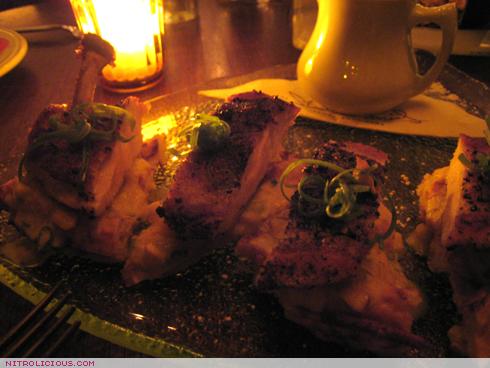 Close-up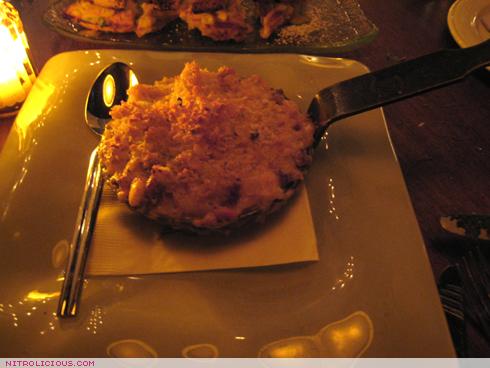 Social Mac & Cheese (can't find it on the online menu…) – I wouldn't recommend this, I'm a big fan of Mac & Cheese but this wasn't that good there…

Close-up…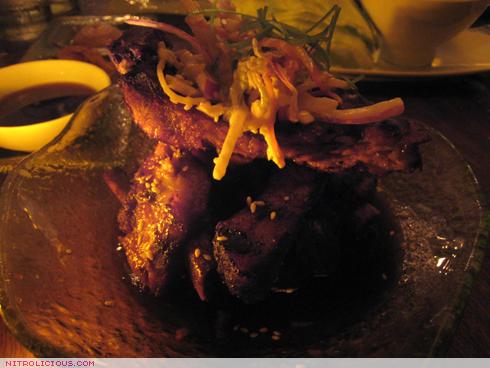 Five Fragrance Baby Back Ribs – Asian Slaw $15.00 – This was ok.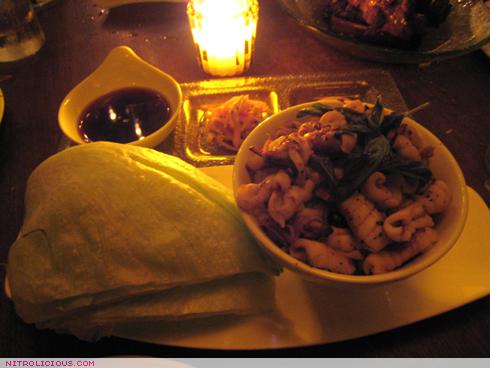 Charred Squid Lettuce Wraps spicy papaya 'kimchi' miso mayo & jalapeno-soy $13.00 – I don't eat raw lettuce, but I tasted the squid – it was really spicy! We were all not a big fan of this dish.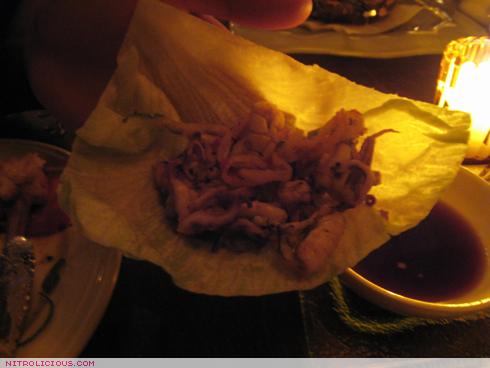 About to be wrapped…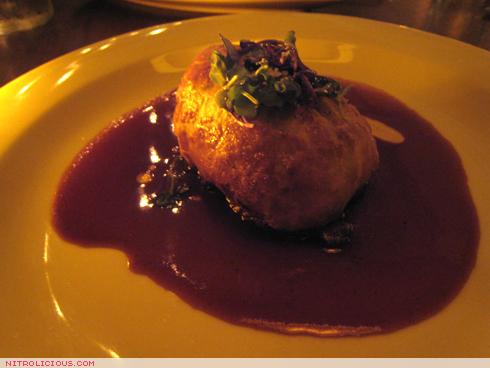 The Stanton Social Beef Wellington grilled filet mignon with foie gras mousse and mushroom duxelles, wrapped in puff pastry $21.00 – Divine!! Soooooooooo good!
Categories: eats
Tags: