Ever since I've went to the Kidrobot Spring 2009 preview I've had my eyes locked on this purple A Band Of Toys Motorcycle Jacket, it is super cute and chic- perfect for the in between weather now in New York. The good peeps over at Kidrobot knows how I obsessed I was so they sent over two of these jackets, one for me and one for a lucky nitro:licious reader! So if you're in dire need of a funky and sweet motorcycle jacket, this is for you! We are giving away one (1) purple A Band Of Toys Motorcycle Jacket in size medium!
One (1) winner will be chosen at random from the entries/comments in this post to each win A Band Of Toys Motorcycle Jacket (size medium). One (1) entry/comment per person, duplicate entries will be automatically disqualified. Please follow the guidelines below and check your entry before entering. Good Luck! Sponsored by Kidrobot.
Giveaway Starts: Wednesday, March 18, 2009 – Now
Giveaway Ends: Saturday, March 28, 2009 – 11:59pm EST
*Giveaway ended, winner will be announced shortly. Stay tuned!
UPDATE April 4th: Congrats to Mandy Oh, you are the winner!
Giveaway Guidelines (all must be completed to be considered):
Age / Location (City, ST)?
Answer this: Name one of the female artists involved in the UK Dunny Series.
How to read comments:
Many people get confused and leave several comments saying their comments went under another person's name when they are just reading it wrong. Hopefully this will help a bit. Read here.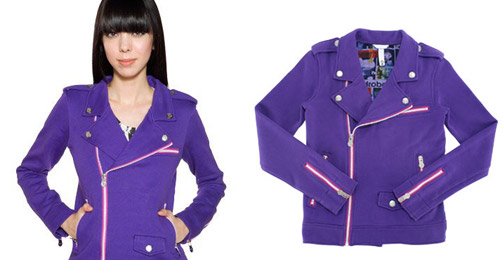 Categories: contest/giveaway fashion
Tags: