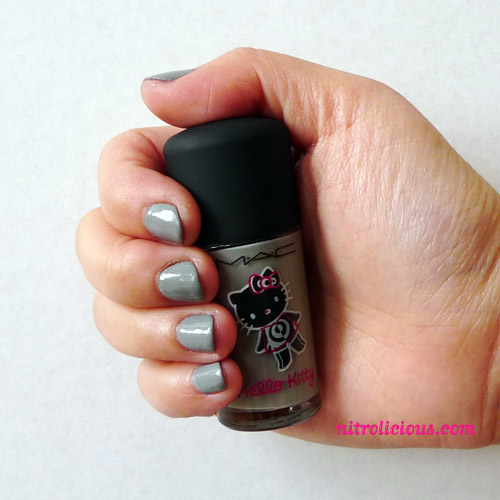 Back in November when I went to the MAC Cosmetics x Hello Kitty press event I've already knew that the "On The Prowl" grey nail polish will be a bit hit, but it didn't hit me that it would sell out that quickly. I've finally took my lazy a$$ to the MAC store on Saturday but was disappointed it was sold out, tried Bloomingdale's as well but no luck. Twittered for help but it was all bad news, sold out in NYC, LA and Seattle as well. But got one good news, a text message from a friend to come over to pick up a brand new bottle from her since she had a few (thank you). That night I couldn't wait to put it on, two layers was basically enough but I am restless so I kept moving around so I had to apply three layers to cover my mistakes ha! Love the color and the bottle is super cute too! Now I can officially trash away my other grey nail polish which I hated!
More pics after the jump…

This was when I tried it during the press event back in November 2008. It was love at first sight!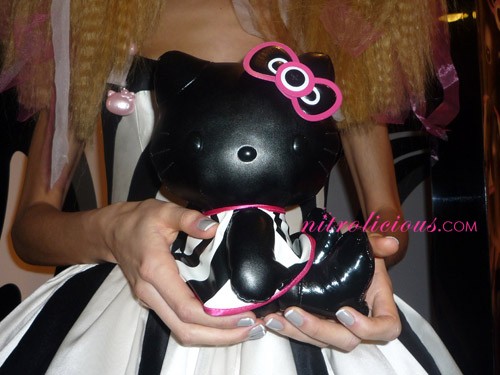 On the model, with a white tip!
Categories: beauty
Tags: