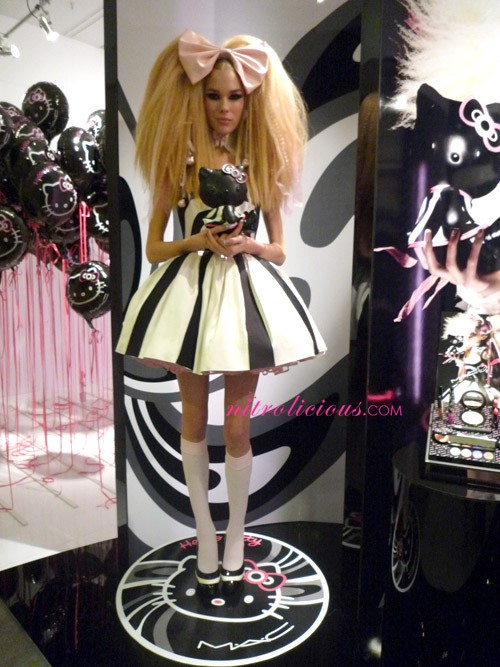 Back in November MAC held a private bloggers event to announce the collaboration with Hello Kitty and I was in attendance, yesterday the embargo to release images was finally lifted. You've all seen the preview pictures back in December, now check out the event pictures and full collection as Kitty is about to hit MAC's website and Nordstrom.com on February 10, 2009 and in MAC US stores on February 12, 2009 (just in time for Valentine's Day) and overseas stores in March 2009. You can get on the waiting list on MAC's website for the items, get on if it you want it.
Per my previous post: The Hello Kitty collection consists of two collections: the Hello Kitty Colour Collection and the more high-end Hello Kitty Kouture. The Hello Kitty Colour Collection includes "six shades of lipstick with names like Fashion Mews and Strayin', each $14; six Lipglass shades, each $14; and two tinted lip conditioners, $14.50 each; two eye shadow palettes, which each contain four shades and retail for $38; two shades of pigment are $19.50 each, and two Reflects Glitter stockkeeping units — one blue, one pink — are $17.50 each. Four Glitter Eye Liners, each $16.50, two shades of Beauty Powder, each $22; three shades of nail polish, each $11; a black mascara, $12, and false lashes, $12, round out the color offerings. Shades range from pinks and turquoises to lavenders and greens."
The Hello Kitty Kouture collection is more of a high-end line and great for collectors as well. The range consists of "two shades of Dazzleglass, each $28, each feature a reusable silver chain pendant with Hello Kitty outlined in white Swarovski crystals on black with a pink crystal bow. Sheer Mystery Powder, $90 and available in three shades, is packaged in a silver powder compact with Hello Kitty outlined in white Swarovski crystals with a pink crystal bow on a black background. There's also a line of accessories: a Petite Makeup Bag ($22), a medium Makeup Bag ($35), a plush doll ($42), purse mirror ($22), three-brush collection ($49.50), a mirrored key clip ($16), beaded bracelet ($34), a tote ($45) and soft vanity kit ($55).
I can't wait till the collection releases, are you going to buy anything?
Lots of pics after the jump (4 pages)…
EVENT PICS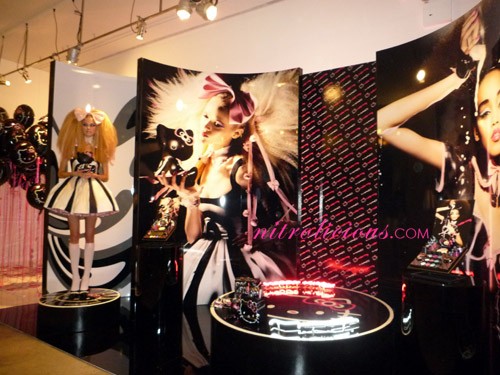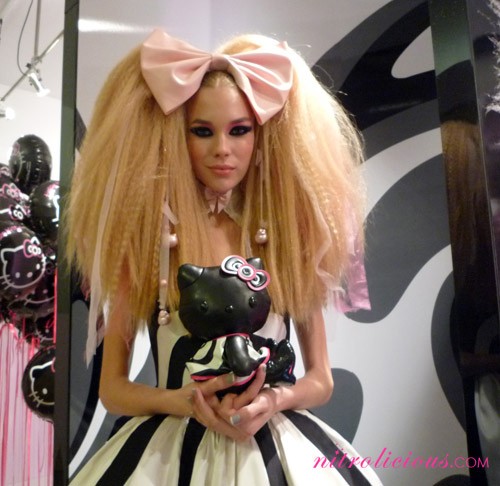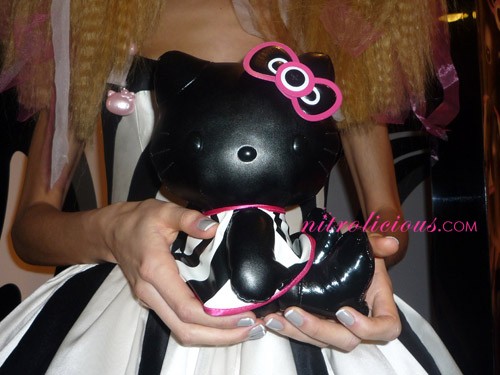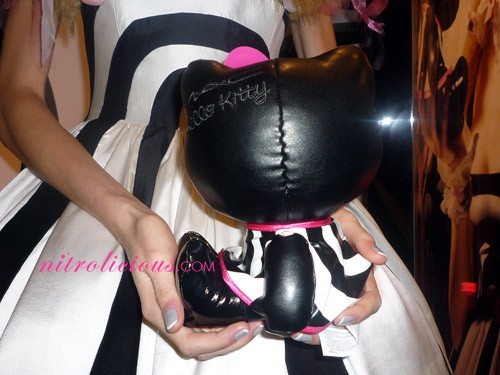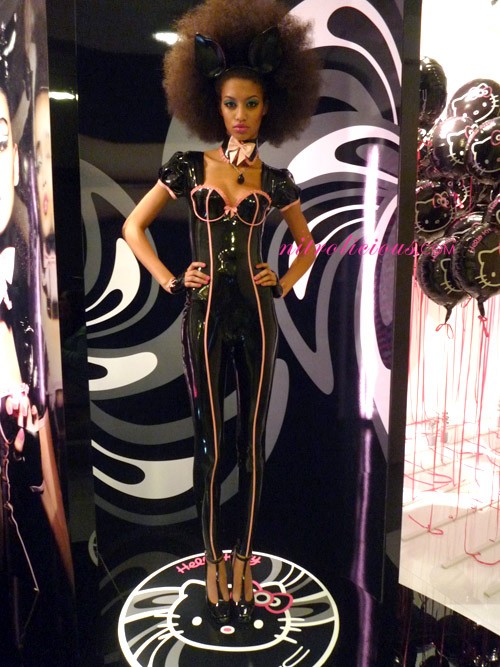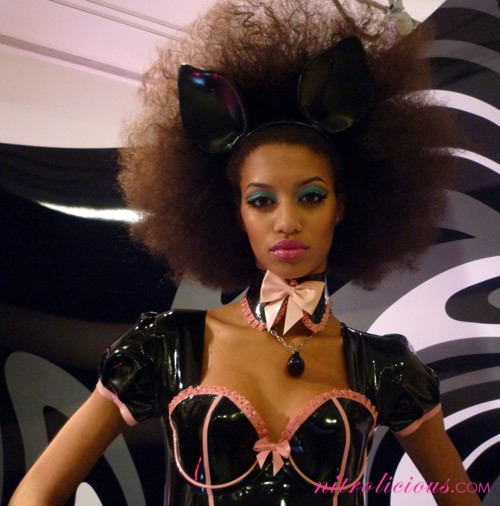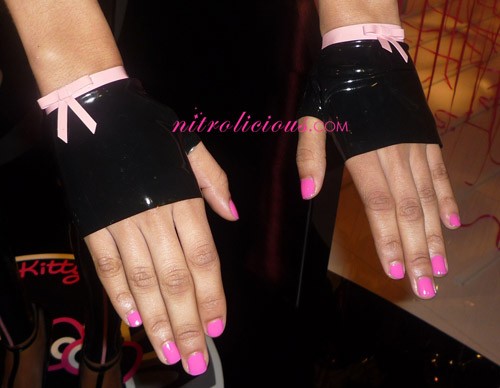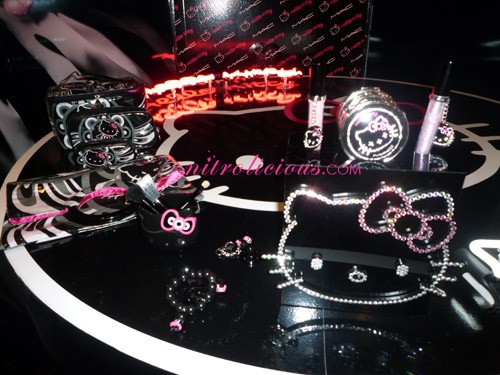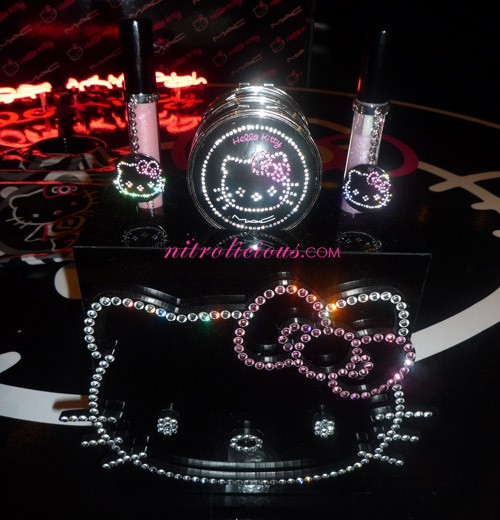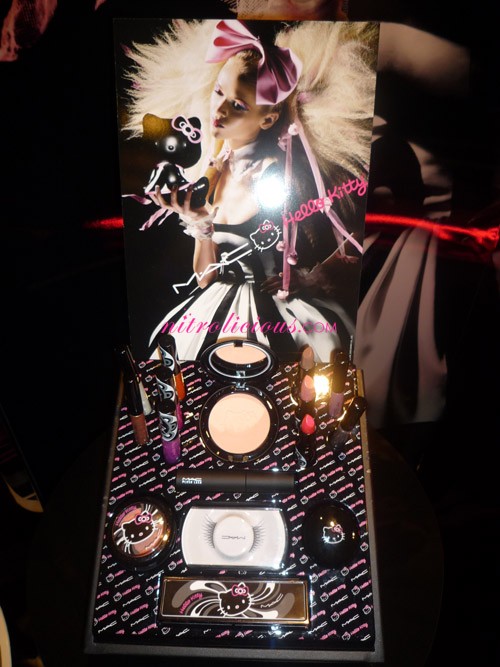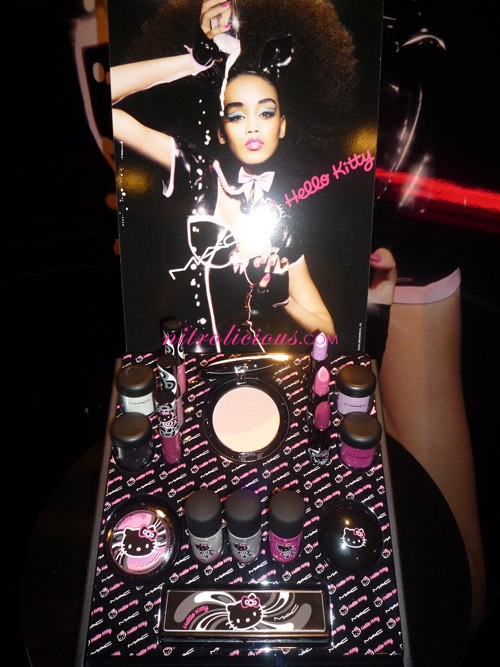 Love this grey polish, must get!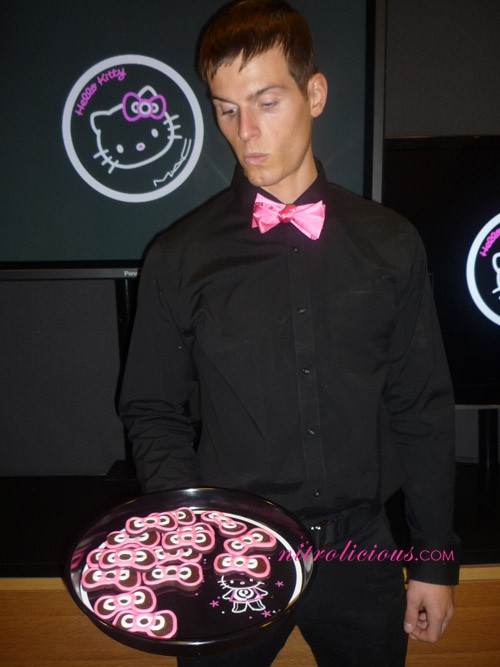 Me and Heather (MAC)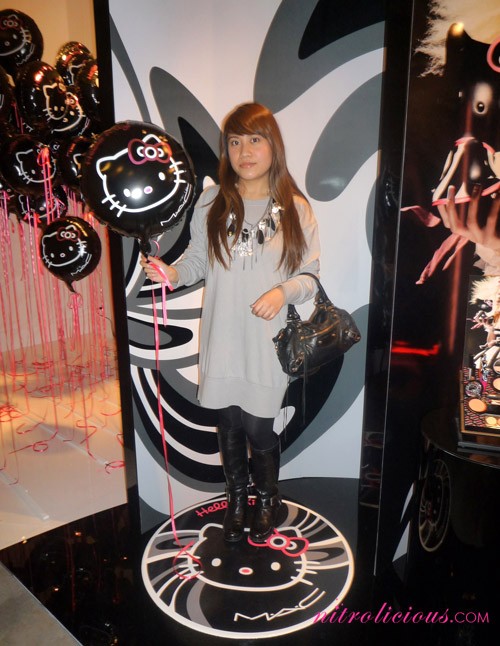 Press gift bag on the next page…
Categories: beauty handbags jewelry/accessories toys/design
Tags: