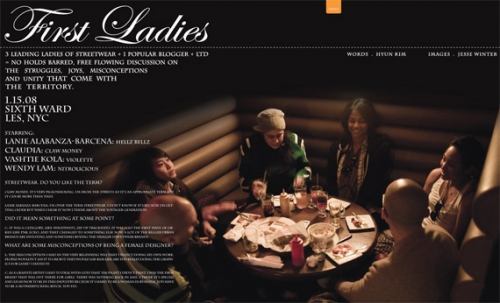 Mid-January you guys got a sneak peek of the behind-the-scenes shoot for the LTD Women's Streetwear Roundtable Discussion. LTD's 15th issue with cover art by Andre featured the "First Ladies" of streetwear with Lanie (Hellz Bellz), Claudia (Claw Money), Vashtie (Violette) and yours truly (nitro:licious) has released (check back for the launch event photos). I was there as a "popular blogger" (haha) moderating the discussion, since I don't have a streetwear brand myself. I had a lot of fun being photographed by Jesse Winter, eating, chatting up with all the ladies and of course Jan and Hyun from LTD. Check out the 4-page spread in the magazine! Fun times!
More pics after the jump…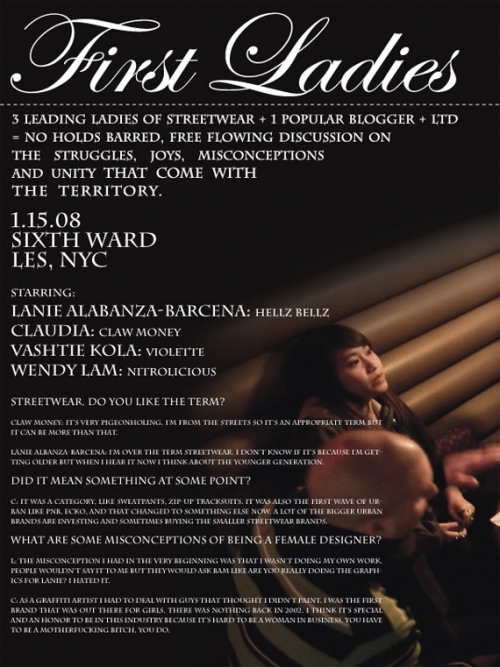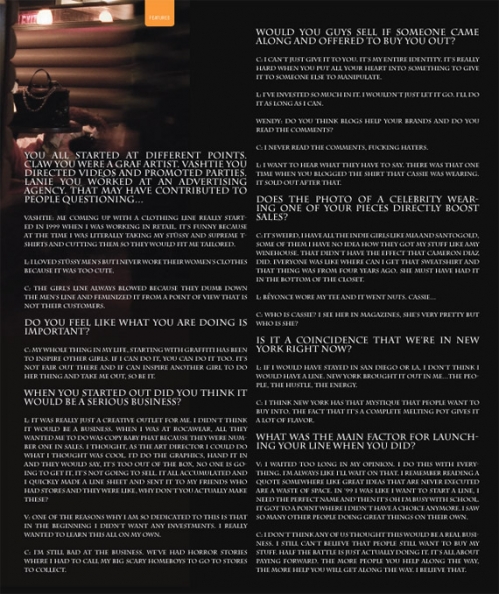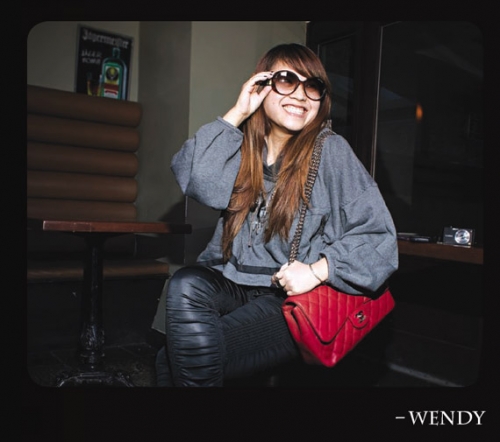 Me looking very happy haha!
Categories: press streetwear
Tags: