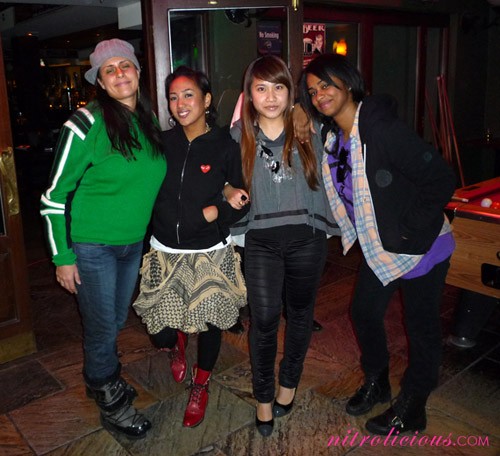 Yesterday I snuck out of the office early to meet up with LTD's Hyun and Jan, Lanie (Hellz Bellz), Claudia (Claw Money) and Vashtie (Violette) at The Sixth Ward for a women's streetwear roundtable discussion and photoshoot by Jesse Winter. What was I doing there since I don't make clothes? Good question, I was the moderator of the discussion, it was fun times with some of my favorite ladies in streetwear! Here's a few snapshots of the behind the scenes, you'll have to keep an eye out for the next issue of LTD to check out the photos and what we discussed! I'll keep you guys posted for sure! Have a great weekend!
More pics after the jump…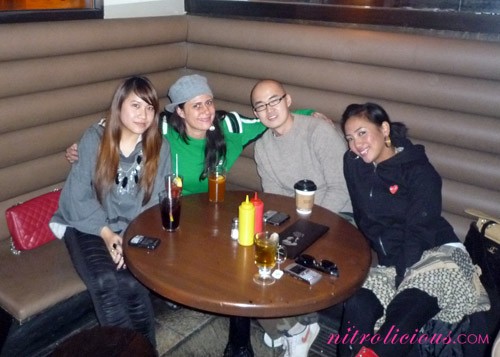 Me, Claw, Hyun and Lanie

Lanie rockin' her Mosley Tribes sunglasses, cute!

Jesse, our fab photographer- he was shooting me so I had to shoot him too haha!

Claw and Jesse workin' it…

Vashtie's turn…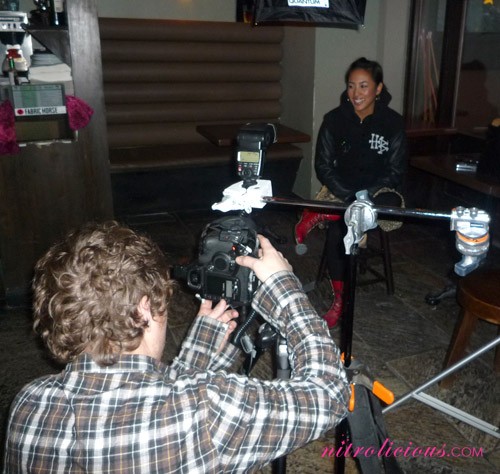 Last but not least, Lanie!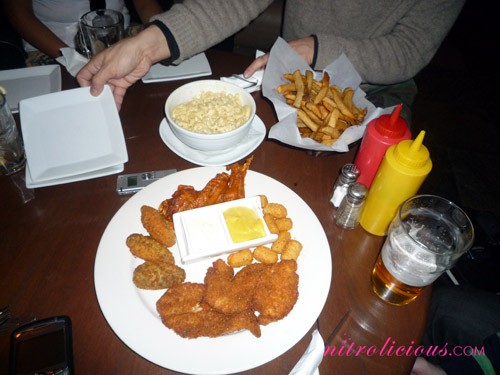 Food for the hungry people…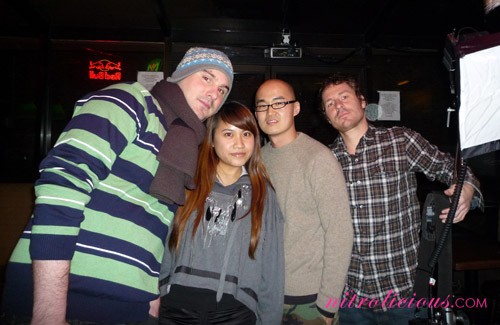 Chillin' with the boys ~ Jan, Me, Hyun and Jesse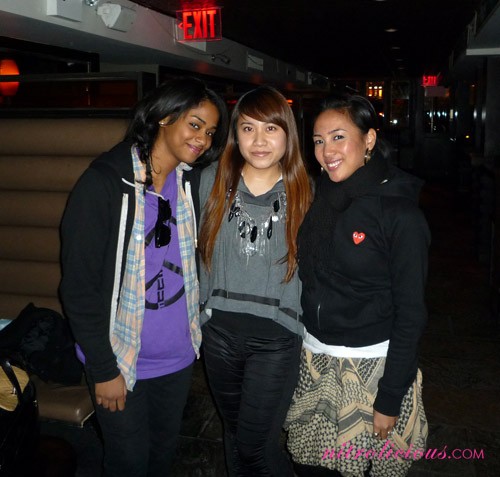 Claw jetted mad fast so it was only Vashtie, Me and Lanie camera whorin' all the way haha!

Vashtie and Me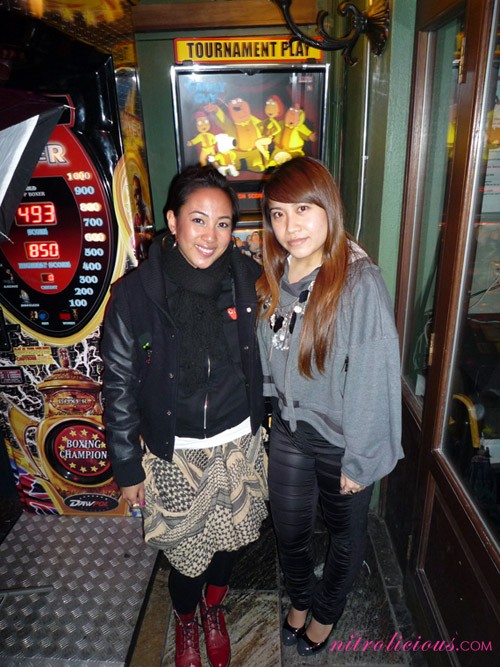 Lanie and Me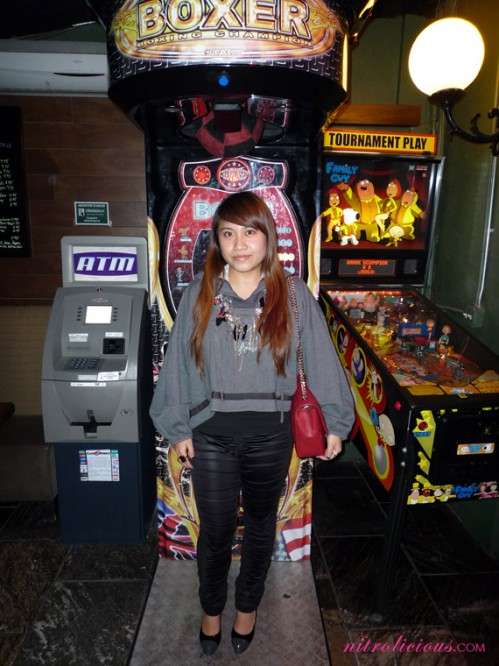 You know I had to get an outfit pic haha…
—-
I asked the ladies to list out their outfits in case any of you guys want to know…I know you guys do!
Me: adidas by Stella McCartney Hoody (courtesy of adidas), H&M Black Tank Top, Sass & Bide Black Rats Leggings (Christmas gift), H&M Chandelier Necklace, Forever 21 Rings, Chanel Pumps, Chanel Jumbo Caviar Flap Bag
Lanie: Hellz Bellz No Frontin' Jacket, COMME des GARCONS Hoodie, Hellz Bellz Skirt, Vintage Boots, Chanel Portebello Bag
Vashtie: American Apparel Hoodie, Vintage GAP Flannel Shirt, Violette Peace Tee, Cheap Monday Black Jeans , Black Polo Cookie Boots
Claudia: Vintage Fila Ski Sweater, H&M Jeans, Harajuku Lovers Long Johns, DC Moon boots, Hat by some guy on 14th street
Categories: entertainment/events features/interviews outfits streetwear
Tags: