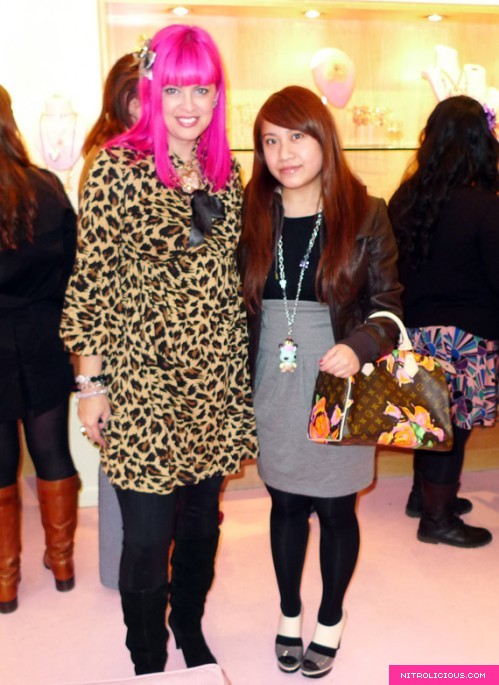 Tarina Tarantino and Me
I didn't attend any shows on New York Fashion Week Day 3 (02.15.2009) but instead I stopped by the Tarina Tarantino Soho store to check out the latest collections: Vintage Queen Alice, Victorian Navajo and Electric Koolade plus Tarina made a special appearance so I definitely had to swing by to say hello! I've already met Tarina at the Barbie show, she's so cute in person and I'm so happy she hearts nitro:licious *blush*! It was real fun and chill to just chit chat with Tarina, Melissa, Nina, Jen, Ally and everyone else, I heart all the Tarina Tarantino accessories- super kawaii! I was rockin' two TT pieces that day too. Instead of real roses for V-Day, B got me the Louis Vuitton x Stephen Sprouse Rose Speedy…loves it!
More pics after the jump…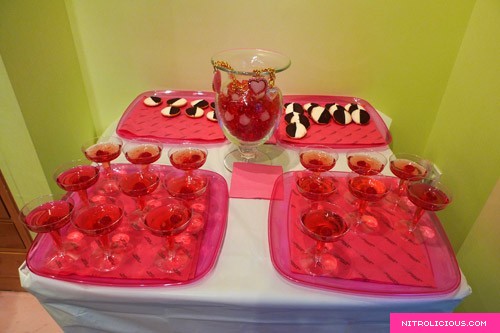 Sparkling pink drinks and cookies…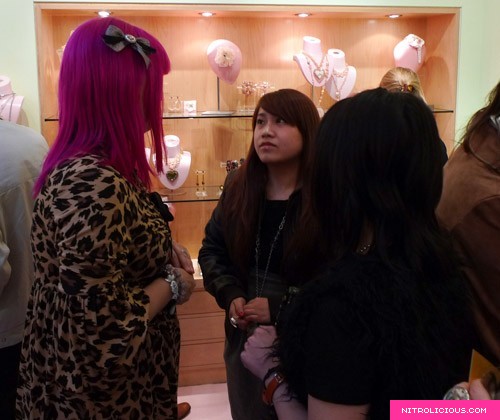 Chatting with Tarina…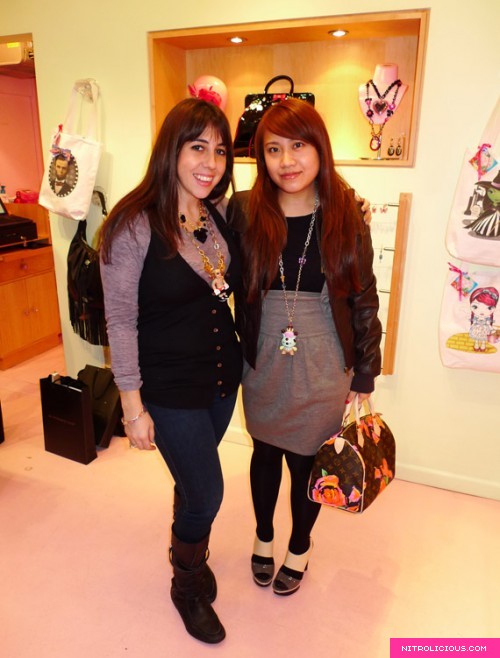 Melissa Rosenfield (Tarina Tarantino) and Me ~ finally we meet 😉 !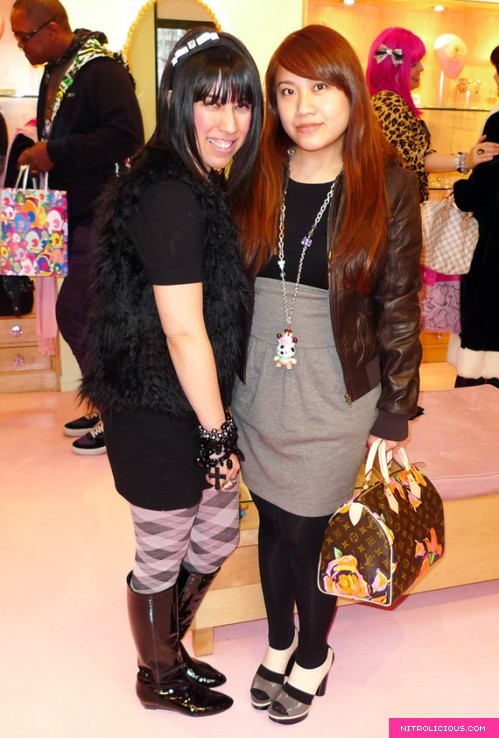 Nina (Tarina Tarantino) and Me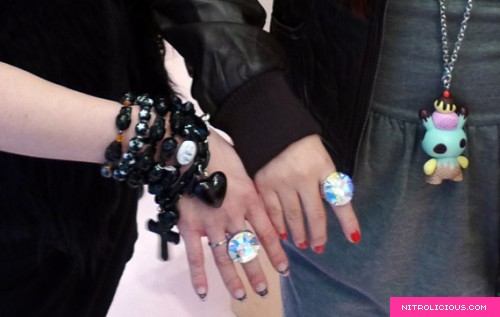 We were both rockin' the Tarina Tarantino Extra-Large Crystal Cocktail Ring!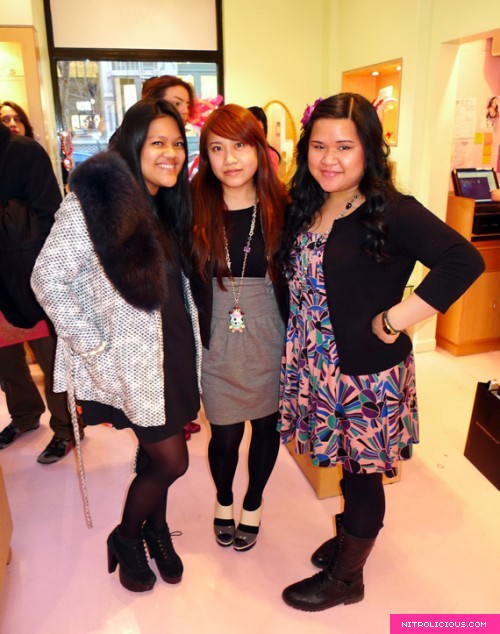 Julianne, Me and Jen (Tarina Tarantino)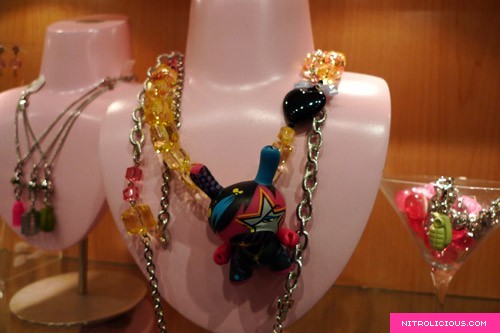 Hanna, Tarina Tarantino's fan! Look at all her bling up stuff, cute!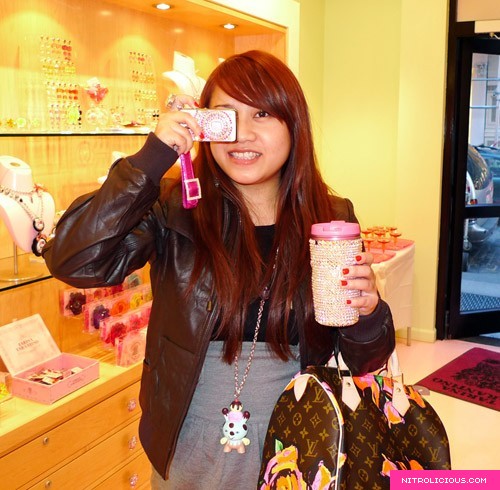 Playing with Hanna's stuff haha, am I fabulous? haha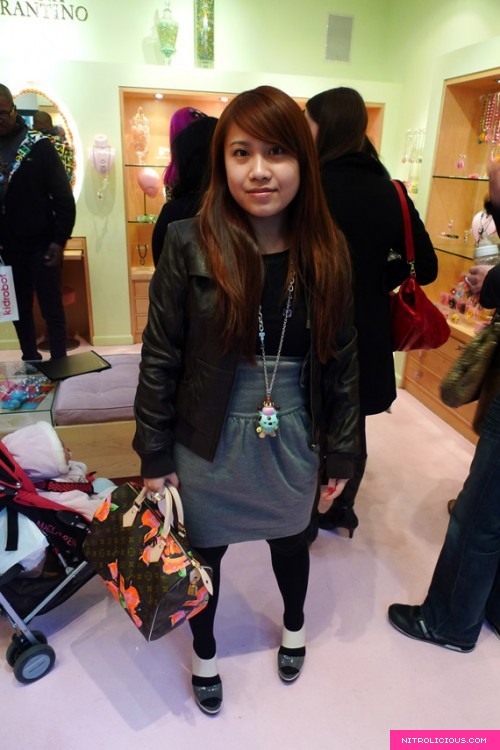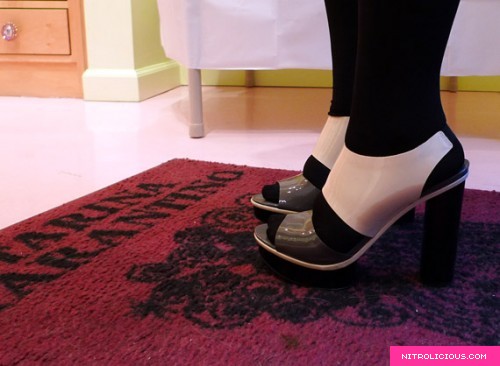 My Outfit:
MM Couture Hooded Lamb Skin Brown Leather Jacket (courtesy of Miss Me)
Forever 21 Black L/S Tee
H&M Grey Dress
Louis Vuitton x Stephen Sprouse Rose Speedy (Valentine's Day gift)
Pour La Victoire Felicia Sandals (my new love I got from GILT.com)
Tarina Tarantino x Kidrobot Spring '09 Dunny Necklace (courtesy of Tarina Tarantino)
Tarina Tarantino Extra-Large Crystal Cocktail Ring (courtesy of Tarina Tarantino)
Categories: entertainment/events fashion week jewelry/accessories new york fashion week outfits shopping
Tags: