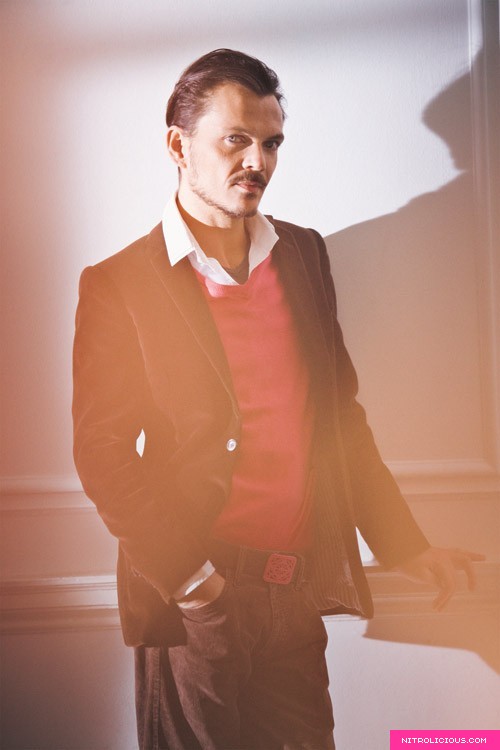 Matthew Williamson
Photographer: Magnus Magnusson / H&M
NYLON Guys has the first look at the Matthew Williamson for H&M men's collection which the designer will be the face of the campaign alongside Daria Werbowy and is also his first foray into menswear with the collaboration. The images they shot were a bit blurry but its better than nothing. Lots of mixing up prints, studs and color which is great for spring/summer. No sign of the women's collection yet, hopefully we'll get a sneak peek soon.
The women's collection is set to hit selected H&M stores on April 23, 2009, followed by another range for women and men in mid-May. An H&M spokeswoman said the "exclusive" women's range would be carried in about 200 stores, with the second delivery slated for all of its 1,700 stores.
"Matthew has such a good eye and a way for working with prints that he mixes up in a new way. When he combines these things, you get a very contemporary London look," explains H&M's creative advisor Margareta van den Bosch. "He is fantastic with piling on colour – it's a very stylish collaboration for H&M, and very much in line with the way we're thinking about fashion for spring/summer."
For the men that visit my blog, do you guys like what you're seeing so far? Would you buy any? I'm quite digging the men's studded motorcycle leather jacket, I'm hoping there's a similar one in the women's line!
Update: H&M PR requested we remove the images that we got from NYLON Guys because they weren't legit, but stay tuned for the official preview soon!
Tags: