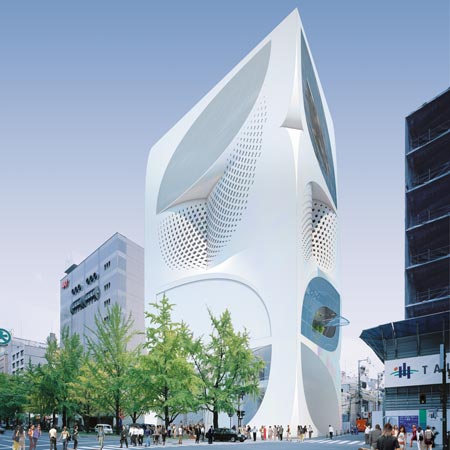 Back in July, images of the proposed take on the Louis Vuitton Tokyo flagship store UNStudio was unveiled. Now WWD reports that "Louis Vuitton has scrapped plans for a new 10-story Ginza flagship due to open in 2010 against a backdrop of declining luxury goods sales in Japan."
The move comes as luxury goods makers and retailers continue to struggle in Japan amidst a global recession. As reported, brands including Louis Vuitton, Dior, Prada and Salvatore Ferragamo are cutting prices here in a bid to lure customers back to their stores. Vuitton parent company LVMH Moët Hennessy Louis Vuitton saw its sales in Japan fall 7 percent for the nine months ended Sept. 30.
Wow, even Japan is having trouble moving their luxury goods- this is sad!
Categories: fashion
Tags: