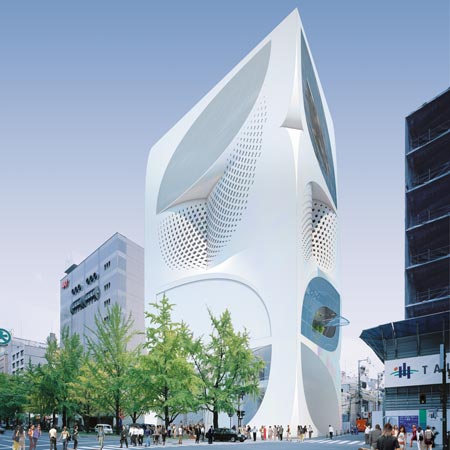 Louis Vuitton will be opening a new flagship store in Tokyo, Japan by 2010. The 10 story flagship store was designed by UNStudio, these images show a proposed take on the store. UNStudio takes a new environmentally friendly approach to the design and construction of the store. Inside the Louis Vuitton mongram leaf shaped building you will be able to find a few amnetities such as a cafe, spa, bookstore, exhibition gallery, and last but not least retail space. Stay tuned for more news as the location and construction time is being kept a secret. via Freshness (Thanks X!) / Dezeen
Wow!
More pics and info after the jump…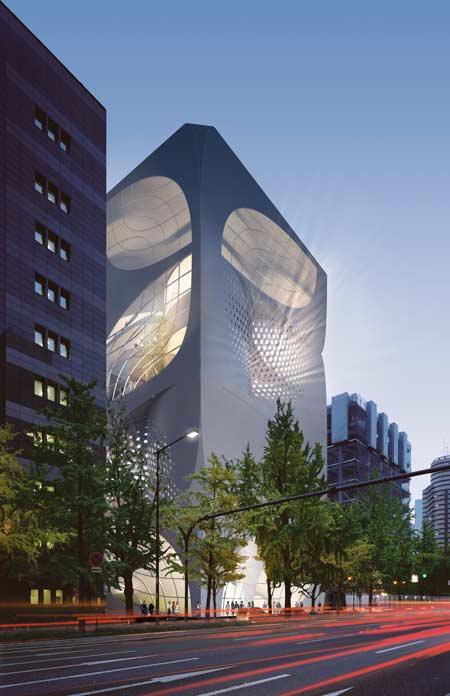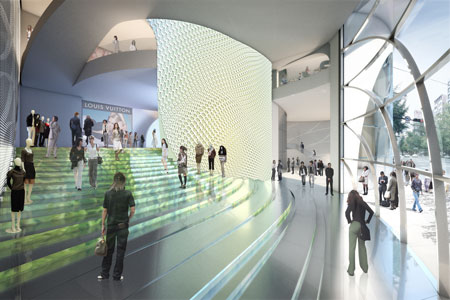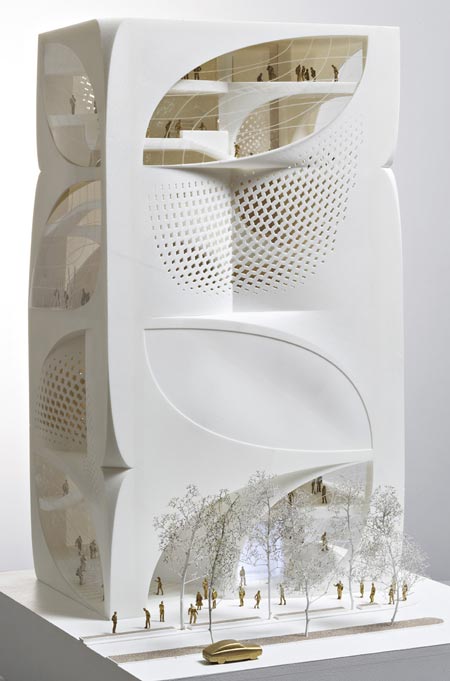 UNStudio press release: The elements that represent the classical values connected to the Louis Vuitton brand are implicitly present throughout the design. These elements are to a large extent identical to the modernity also implicit in the name Louis Vuitton, along with the value of inventiveness. The element that moves through all the scale levels of the design is the leaf shape. The leaf is found in the floor plan, in the section and in the elevation. It has been applied to the construction also, responding to location-specific constructional demands. Leaf-shaped openings in the façade give the building a strong identity with landmark potential, while complying with the necessity for discreetness with respect to visibility from the outside. The leaf shape can be seen as bearing a connection to the famous Louis Vuitton monogram.
The building follows the structure of a (grand) house: with three levels, each spanning a varying number of split-level floors and each with its own atmosphere and purpose. Each floor is in principle divided into four leaves, which are set in a spiral pattern with a height difference between each leaf of 2.70 meters. Terrace zones, which offer a mix of functions in a garden setting, mark the different vertical sections of the house, with the sense of intimacy growing towards the top of the building.
Categories: shopping toys/design
Tags: