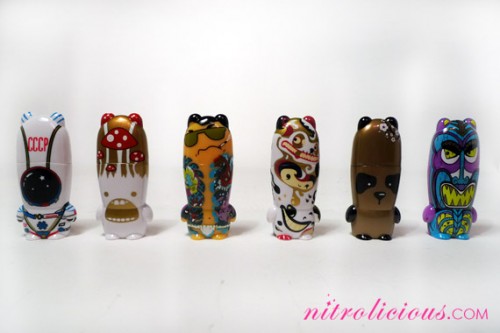 There are a tons of USB flash drives in the market, but MIMOBOTS are character-based flash drives that can sit on your desk, attach them to your keys or bag and function as well. You've first seen MIMOBOTS featured on nitro:licious when we featured the HBO x Cornerstone designer USB flash drives, we love them. The new MIMOBOT VDC Series is too cute, as per the press release "Mimoco releases Vimobot Design Contest MIMOBOT Series, the company's first community-designed collection of MIMOBOT designer USB flash drives, preloaded with all-new mimoZine Digital Magazine Issue 4. The six winning designs represent the beginning of a strong collection of community-created characters that Mimoco will add to their portfolio of nearly 100 limited edition MIMOBOT designs." Loving them? Here's your chance to win a set, each MIMOBOT is 2GB capacity and comes with protoHoodie so you can carry it around- super kawaii! These make great stocking stuffers too! For more pics and specifications click here.
One (1) winner will be chosen at random from the entries/comments in this post to win this prize package (six MIMOBOTS). One (1) entry/comment per person- duplicate entries will be automatically disqualified. Please follow the guidelines below and check your entry before entering. Good Luck! Sponsored by Mimoco.
Giveaway Starts: Thursday, December 11, 2008 – Now
Giveaway Ends: Thursday, December 18, 2008 – 11:59pm EST
*Giveaway has ended, thanks to those that participated!
Edit 12.22.2008:
Congrats to Adriana (Los Angeles, CA), you are the winner!
Please follow the guidelines below to be considered…
Giveaway Guidelines (all must be completed to be considered):
Age / Location (City, ST)
Answer question: Which MIMOBOT character(s) USB flash drive is your favorite? Check www.mimoco.com for all the designs.
How to read comments:
Many people get confused and leave several comments saying their comments went under another person's name when they are just reading it wrong. Hopefully this will help a bit. Read here.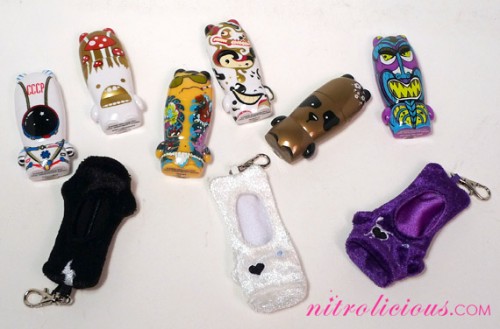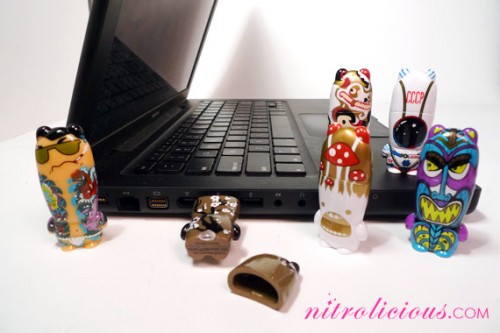 Categories: contest/giveaway gadgets
Tags: