Amber (Beauty Blogging Junkie), Me and Megan (CLINQUE)
A bit out of sequence but before hittin' up the Playmakers Part II Event at NikeTown on Wednesday (November 19th) I stopped by the CLINIQUE event for cocktails, yummy hors d'oeuvres (obsessed with the scallop+bacon), preview of their mascara portfolio and their newest lash launch. While I was at it, Tamara (CLINIQUE makeup artist) did my makeup since I don't know how to myself haha! Tamara asked what kinda look I was trying to achieve, since I never tried the smokey eyes I told her I want a not so dramatic smokey eyes look haha. She used their new mascara (more on that later), eyeliner, lipgloss and new blush (no foundation or powder was used- I'm not a fan of those). I can't reveal too much yet since the new lash collection doesn't release till February 2009 so stay tuned! I love it already!
More pics after the jump…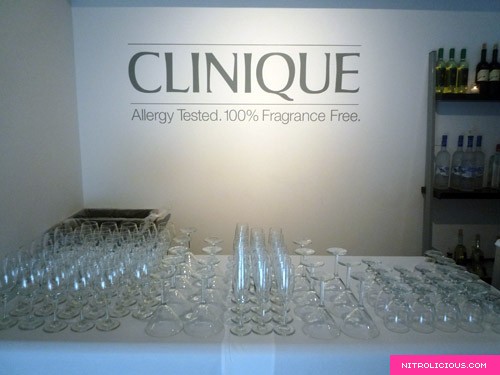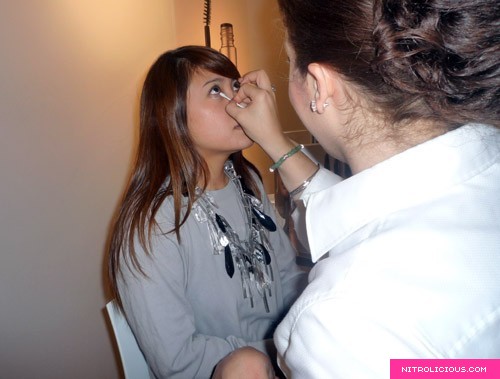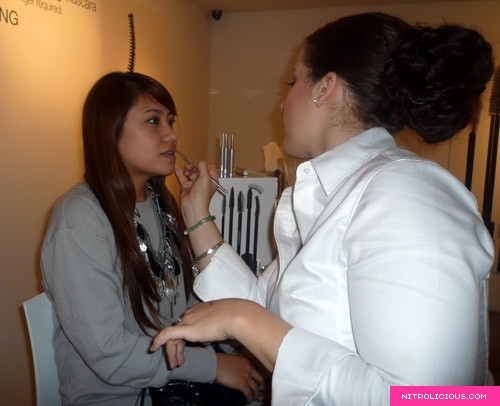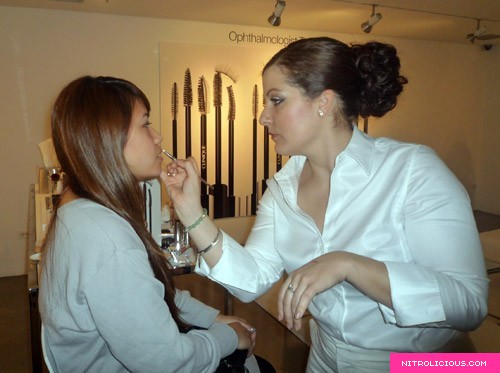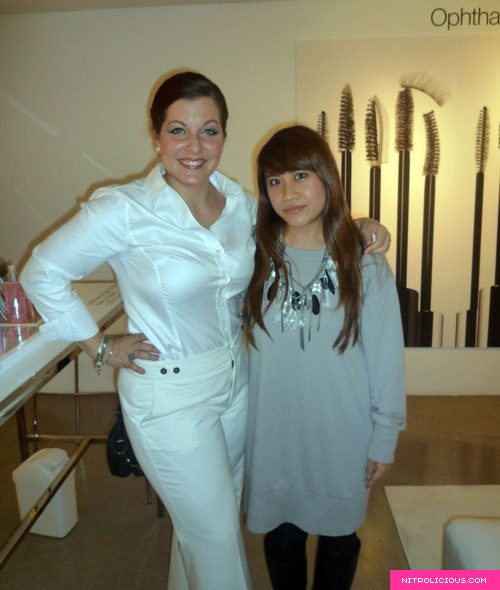 Tamara and Me~ thanks!
—-
My Outfit
UNIQLO Sweatshirt Dress
American Apparel Legging
H&M Chandelier Necklace
Nine West Peanuts Boots
Categories: beauty entertainment/events outfits
Tags: