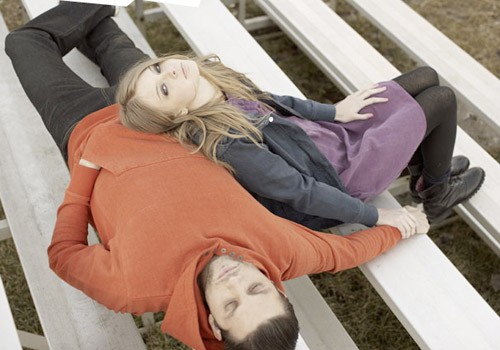 Loomstate Fall/Winter '08 Collection [not part of Target collection]
Everyone is talking about going GREEN nowadays, which is a good thing. When Rogan and Target collaborated on an organic collection it was a big hit, so they're at it again. According to WWD, Rogan Gregory "will create a stand-alone collection for Target based on Loomstate, the eco-friendly line he launched with Scott MacKinlay Hahn in 2004. The Loomstate for Target line will offer environmentally friendly fashion for women and men, priced between $14.99 and $44.99. The collection uses environmentally sensitive materials such as 100 percent certified organic cotton and sustainable fibers like linen and silk. Iconic Ts with graphics inspired by nature such as leaves and trees, authentic washed denim and relaxed hoodies, boardshorts, tanks, jackets and simple chic dresses are representative of Loomstate's easy, fashion-forward sensibility." The collection is slated to release on April 19, 2009 to May 16, 2009 at select Target stores and Target.com. The launch is timed to coincide with Earth Day on April 22nd.
Exciting, I was a fan of the Rogan for Target collection- can't wait to see how the line will come out!
Tags: