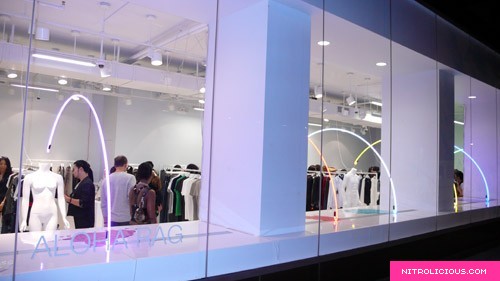 Aloha Rag NY
505 Greenwich Street
New York, NY 10013
212.925.0882
Too bad I won't be in town to take advantage of Aloha Rag's shopping day on Tuesday!! But you guys should def stop in to check out the sale!
What: Aloha Rag's Shopping Day
Why: 40% off everything in store (with the exception of gold). From Philip Lim to Foundation Addict to Thomas Wilde. Spend $1000 regular price and the discount increases to 50%!
When: Tuesday, November 18th @ 12PM – 9PM // Champagne Reception from 5PM-9PM Compliments of Henriot
Where: 505 Greenwich St | New York, NY
RSVP: AlohaRag@pitchcontrolpr.com
With over 17 successful years at its Honolulu flagship and through its online site, Aloha Rag, an upscale designer boutique has recently opened its first mainland store in downtown NYC! Housing top names in fashion including Lanvin, Jill Sander, Comme des Garcons, Maison Martin Margiela, Jasmine di Milo and many more, Aloha Rag offers the contemporary and luxury designers that excite and push the boundaries within each of us.
Gift your friends or treat yourself to designer pieces at nearly half the price!
Categories: shopping
Tags: