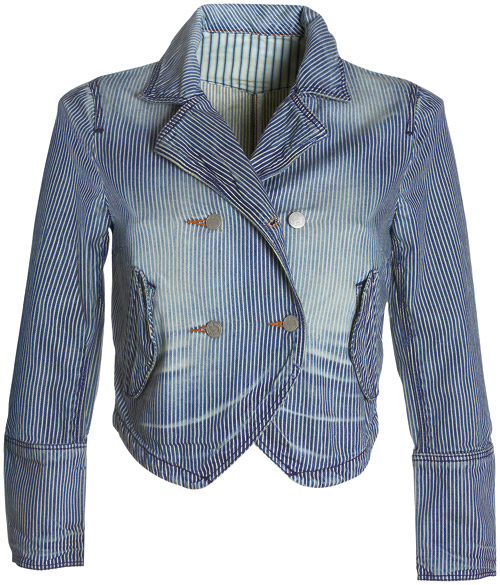 H&M Organic Cotton Spring 2009
Happy Friday! In case you missed this, here's the preview of the H&M Organic Cotton Spring 2009! Here's a list of worthy links…

FabSugar – H&M Delves Into Fashion TV.
55 Secret Street is wasting no time speculating about Michelle Obama's style as First Lady.
A Few Goody GumDrops can't decide if the latest The Lingerie Handbook.
All About the Pretty is falling on hard for a brick. Bobbi Brown's Copper Diamond Brick.
Allie is Wired has the details on Simon Cowell's $9 million breakup.
Bag Bliss discovers unique handbag designer, James Piatt.
Bag Snob lunches with Michael Kors!
Beauty Snob has the ultimate holiday indulgence: $850 L'Air du Temps parfum in Lalique bottle!
Christina Loves… the new anti-aging treatment cream from MLab.
Coquette paints the town in red flats.
Debutante Clothing wants to see your vintage shoes and give you boyfriend jean this fall — check out our favorite (and affordable) versions!
KRISTOPHER is wanting, wearing, hating NARS "Orgasm" makeup.
Ladybrille says Nigeria's M.I. is a Hot Emerging Rap Artist to to Watch For!
Quinta Trends introduces great must haves for 50% off this week
StyleBakery shows us 4 fresh ways to wear a cardigan this season!
Stylehive is loving Married To The Mob's edgy Holiday collection– now available at Karmaloop.com!
The Beauty Stop has 10 tips for walking in really high heels.
The Fashionable Housewife Says You Just Can't Keep Hating Uggs! They're warm, soft, and everyone is wearing them!
The Shoe Goddess shops in Paris! Her first stop: Azzedine Alaia!
Categories: links/sites
Tags: