City™ Collection:
Whether it's a night out with friends or a weekend jaunt with her beau, the sophisticatedly spontaneous and always-chic City™ collection takes the cosmo girl where she needs to be. New styles and a refreshing fabrication of coated linen available in Cream Linen, Rose Linen and Black, give the collection an air of relaxation and effortlessness. Super functional, multi-compartment designs make organization easy, while brass zippers, stud details, feminine silhouettes, and patent leather accents remind you that style always comes first. City™ collection favorites include the Marla M, a medium-size tote that can be worn by double handle straps or across the body and Fae, a hobo-style handbag with double-front zipper pockets adorned with Kipling® logo closures. Available in March, suggested retail prices for the spring 2009 City™ collection range from $68 to $148.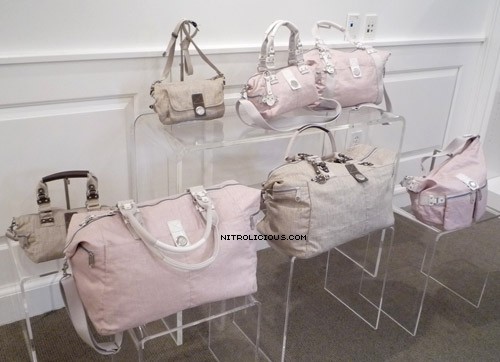 —-
Basic/If™ Collection:
The Kipling® brand's most popular collection gets an exotic spring makeover with bold new prints and hues.  The jungle-inspired Bamboo print debuts in February, featuring abstract Jazzy Blue bamboo leaves overlapping on a White background.   March's cheeky Cheetah print boasts Espresso and Black specks on Bagel Beige for a not-so-timid neutral, while Georgia Peach mingles with White and Juicy Pink to create the mouth-watering Wacky Stripe print for April.  Mix and match wheeled luggage pieces, backpacks, handbags and accompanying wallets, cosmetic cases and laptop sleeves in solid hues of Georgia Peach, Espresso, Bagel Beige and Jazzy Blue. Suggested retail prices for accessories and luggage in the spring 2009 Basic/If™ Collection range from $22 to $350.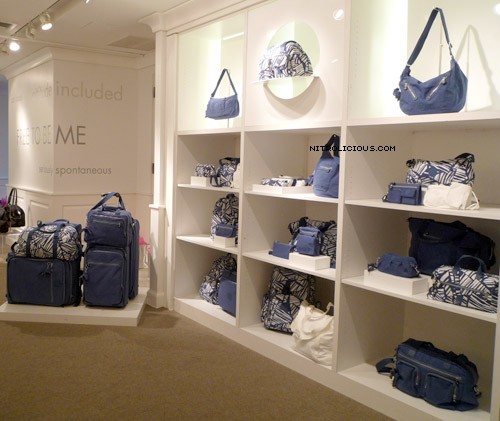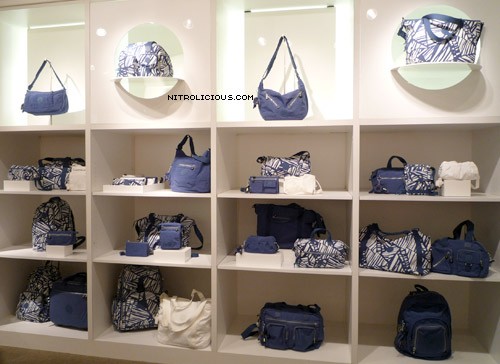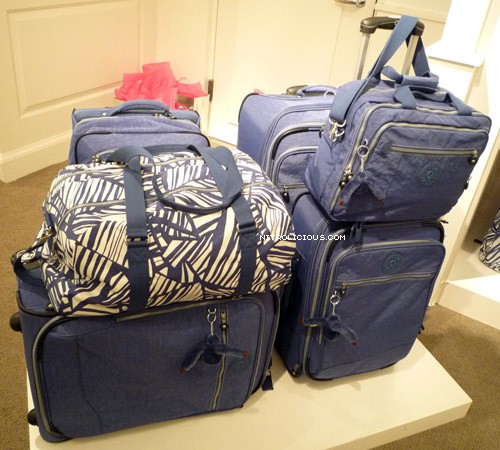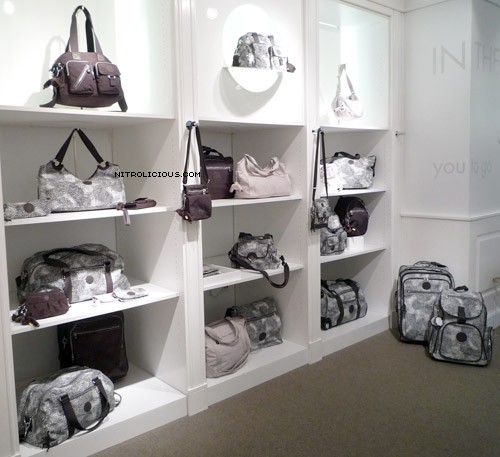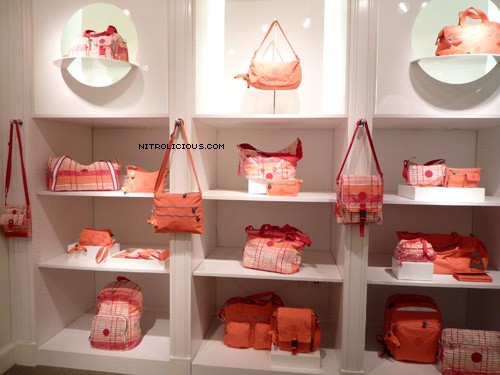 —-
G*rilla Girlz™ Collection:
Playful and pragmatic, this cut-loose-casual collection defines urban-chic style. Featuring over-sized logo button closures, ribbon-like trim and Kipling®'s funkiest monkey, these hip handbags are a must-have for on-the-town "it girls." Choose from a sassy selection of solids including Opal Grey, Ink Mesh, Flint Purple and Super Pink and prints such as Criss Cross, an eclectic mix of overlapping colors, and Super Splash, a funky, fem-friendly version of an army print. Stand outs from the G*rilla Girlz™ collection include the Emme, a trend-forward, street-ready tote and the Dizzy, an up-to-the-minute cross-body flight bag. Ink Mesh, Opal Grey and Criss Cross are available in February, while Super Pink, Flint Purple and Super Splash will be in stores in April. Retail prices for the spring 2009 G*rilla Girlz™ collection range from $24 to $88.
Categories: handbags
Tags: