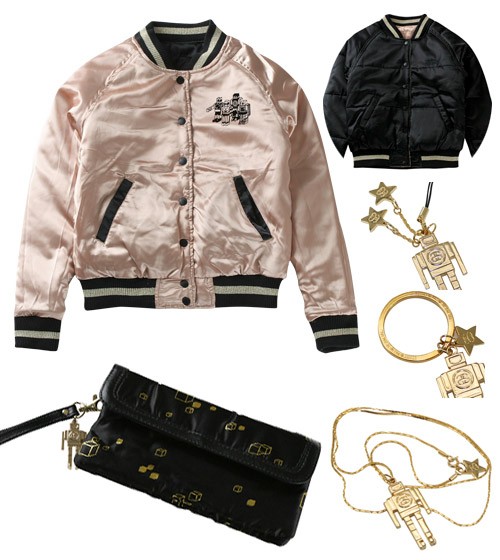 Got a bit busy this morning with some personal things, but posts will resume now!
Just a reminder that today is the last day to enter for the nitro:licious x Stussy Girls Dome Arigato Mrs. Roboto Giveaway, if you haven't entered and want to- act fast! Good luck to everyone!
One (1) winner takes all, the package consists of a Reversible Satin Bomber Jacket (black/pink) size medium, Wrist Wallet/Clutch, Gold Necklace, Gold Keychain and a Gold Phone Charm. Sponsored by Stussy Girls.
Giveaway Starts: Wednesday, October 22, 2008 – Now
Giveaway Ends: Wednesday, October 29, 2008 – 11:59pm EST
> ENTER: nitro:licious x Stussy Girls Dome Arigato Mrs. Roboto Giveaway
Categories: contest/giveaway streetwear
Tags: