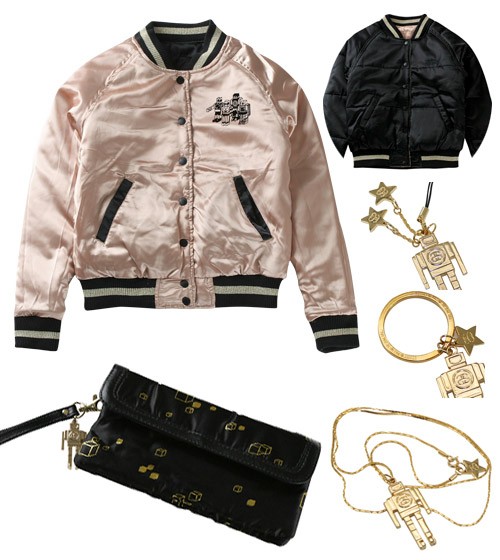 Earlier this month Stussy Girls released their holiday line featuring robots dubbed Dome Arigato Mrs. Roboto, we thought it would be a great holiday gift so Stussy Girls decided to giveaway one (1) package consisting of five (5) products to one (1) lucky nitro:licious reader! The winner takes all, the package consists of a Reversible Satin Bomber Jacket (black/pink) size medium, Wrist Wallet/Clutch, Gold Necklace, Gold Keychain and a Gold Phone Charm. I love the package too, so cute- don't miss out! Sponsored by Stussy Girls.
One (1) winner will be randomly chosen from the entries/comments in this post, one (1) entry/comment per person- duplicate entries will be automatically disqualified. Please follow the guidelines below and check your entry before entering. Good Luck!
Giveaway Starts: Wednesday, October 22, 2008 – Now
Giveaway Ends: Wednesday, October 29, 2008 – 11:59pm EST
*Giveaway has ended, winner will be announced shortly!
Please follow the guidelines below to be considered…
Giveaway Guidelines (all must be completed to be considered):
Age / Location (City, ST)
Answer Questions: Is it easy to find Stussy Girls near you? If not what store would you like to see it in?
How to read comments:
Many people get confused and leave several comments saying their comments went under another person's name when they are just reading it wrong. Hopefully this will help a bit. Read here.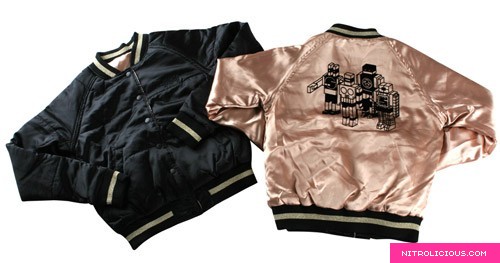 Categories: contest/giveaway streetwear
Tags: