Last month you've read my review about the Speedy Base by Speedy Shaper, I am so happy I own these- no more sagging when I use my Speedys! Since I rave about the product so much, Speedy Shaper decided to hook up five (5) Speedy Bases to five (5) lucky nitro:licious readers! If you're a Speedy owner and is sick of the sagging base and/or ghetto cardboard in your bags and want to upgrade then enter for a chance to win one (1) Speedy Base. Trust me you won't be disappointed!
Five (5) winners will be randomly chosen from the entries to receive one (1) Speedy Base in the size they've requested. One (1) entry/comment per person or your entry will be automatically disqualified, please follow the guidelines below and check your entry before entering. Good Luck! Sponsored by Speedy Shaper.
Sizes: 25 (one), 30 (two) and 35 (two)
Giveaway Starts: Wednesday, October 1, 2008 – Now
Giveaway Ends: Wednesday, October 8, 2008 – 11:59pm EST
*Giveaway has ended, winners will be announced soon. Stay tuned!
Please follow the guidelines below to be considered…
Giveaway Guidelines (all must be completed to be considered):
Age / Location (City, ST)
What size Speedy Base? (25, 30 or 35 – choose one only) [Louis Vuitton Speedy not included]
Answer Questions: Which Speedy Shaper item are you most likely to buy (check speedyshaper.com)? Is there another bag you love that needs a base shaper?
How to read comments:
Many people get confused and leave several comments saying their comments went under another person's name when they are just reading it wrong. Hopefully this will help a bit. Read here.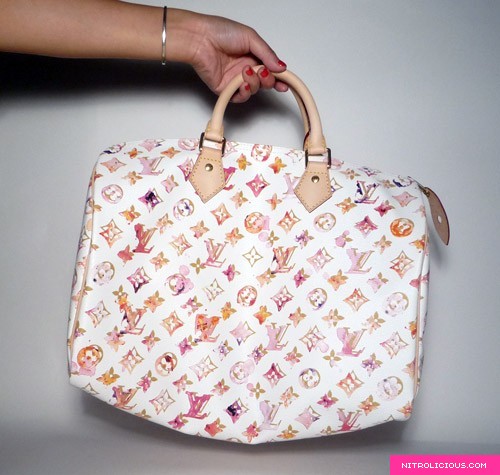 Before inserting the Speedy Base…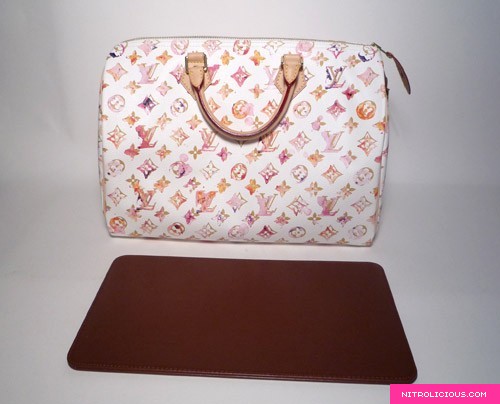 Speedy Base 35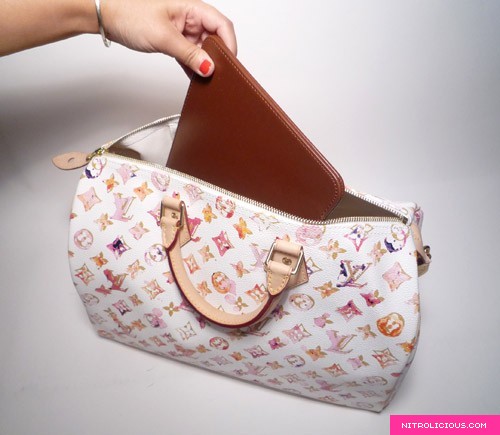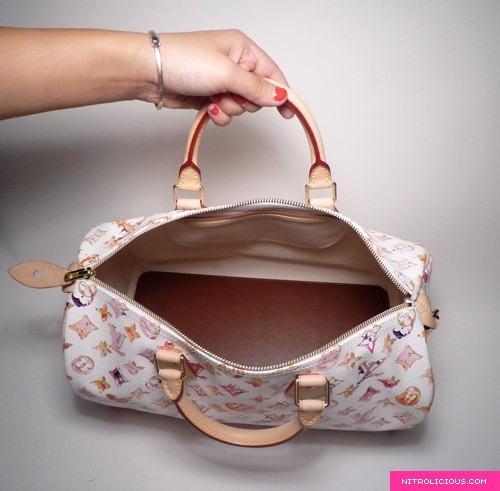 The base fits perfectly!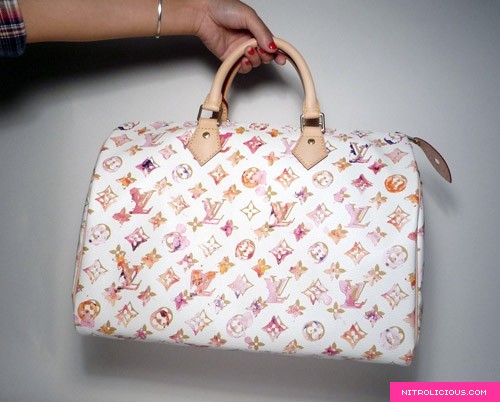 After inserting the Speedy Base
Categories: contest/giveaway handbags jewelry/accessories
Tags: