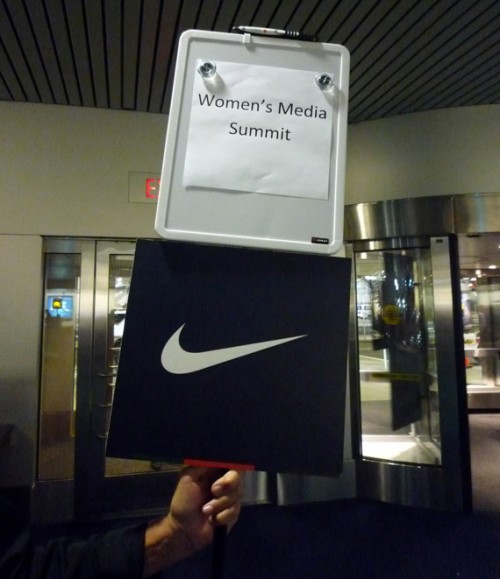 Once again sorry for the lack of posts yesterday, after the last post I had to run out for a quick lunch with my friend, Rocky (Nike)- it was his last day in town. Afterward, headed to the airport to catch my flight to Portland, Oregon. What am I doing here? Nike invited me over to attend the Women's Training 2009 Media Summit at the Nike Headquarters in Portland. It's my second time here, both times for Nike haha! I have two days of full agenda, I can't wait!
I'm beat it's 4am here, going to bed now! Be sure to keep an eye out on my blog to find out more!
More pics after the jump…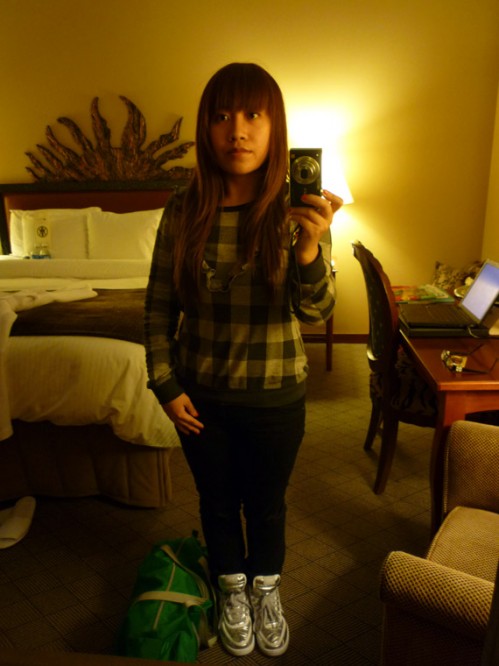 H&M Top, Level 99 Jeans (courtesy of Level Jeans), Nike WMNS Vandal High Quickstrike – "High Gloss Silver" (courtesy of Laurel @ Nike), American Apparel Duffle Bag

Jealous?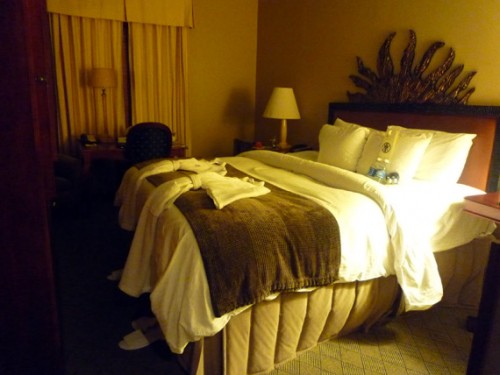 My hotel room…nice and cozy!
Categories: beauty outfits travel
Tags: