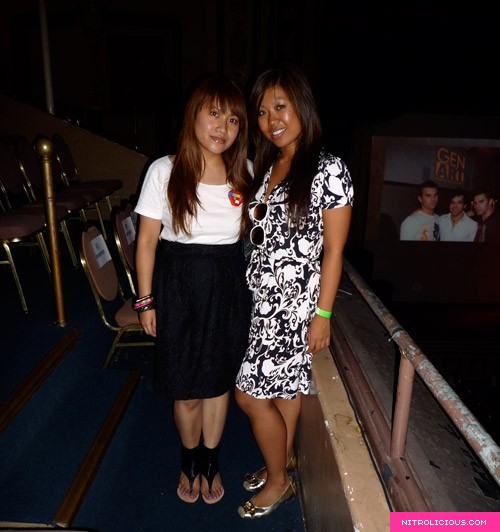 Me and my friend Rosena @ Gen Art's Fresh Faces in Fashion Show on September 4, 2008
Back tracking a lil, please bear with me- so many events but so lil time!
After the Expose Event, I went to check out Gen Art's Fresh Faces in Fashion Show– my buddy Mark asked me earlier in the day if I wanted to go so I went. The tickets weren't the best since it was so last minute, we were in the balcony seats and it was really hard to take pics so sorry not much photos to provide. But I'm not complaining, thanks Mark! "Gen Art invites the best new design talent in womenswear, menswear and accessories to show their lines free of charge." The event started about 30 mins late and I felt it was a bit too rushed, Shannon Doherty was the host but she came out in the beginning and spoke for 2 secs and never showed up again- her head was down most of the time too! Luckily the runway made up for it, lots of great looks but my favorite pieces were from designer Richard Ruiz. Also, YOOX.com is offering a few looks from JF & SON straight off the runway, click here to check it out. For more info, check here. Stay tuned for more coverage from New York Fashion Week!
A few more snaps after the jump…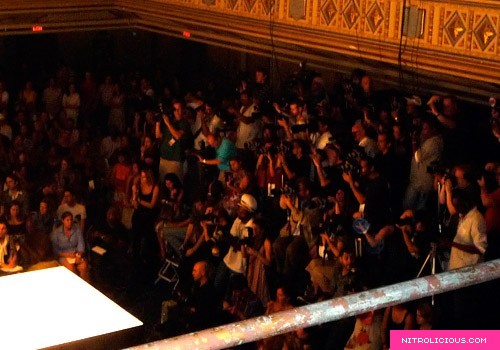 Mob of paparazzis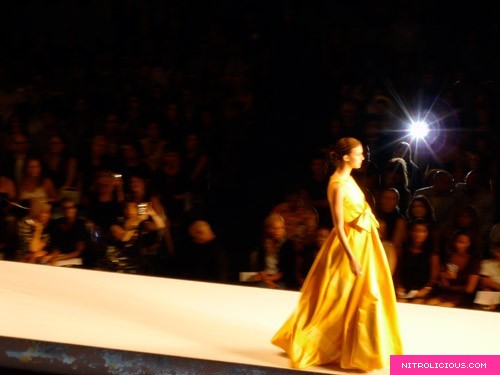 I luv this shot I took haha…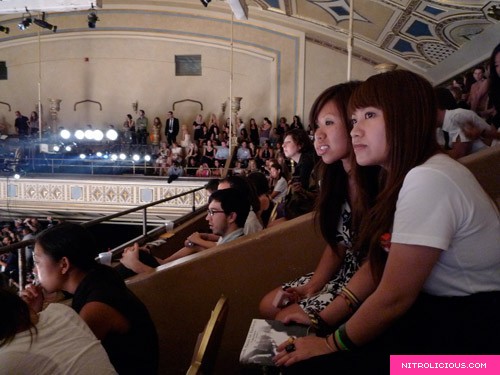 Categories: fashion fashion week new york fashion week
Tags: