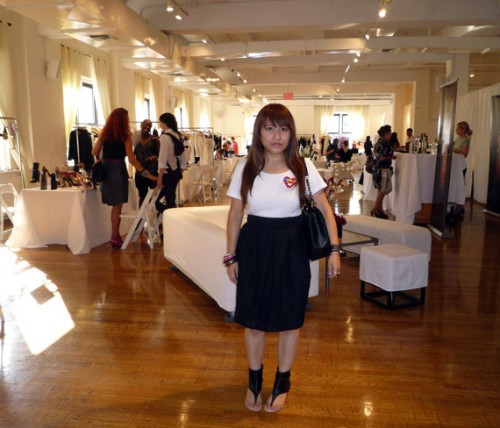 Yesterday before the official kick-off of New York Fashion Week, I was invited to the Expose Spring 2009 Collections preview at a private loft featuring emerging brands including Priestess NYC (previously featured), Shadows & Dust, Yeojin Bae, Oliver Goldsmith, Rousseau, Basil Hayden and more. The showcase was great, filled with great talent and definitely a lot of hot clothes. I will be posting about them soon, don't miss out! Big thanks to Matt for the invitation!
More pics after the jump…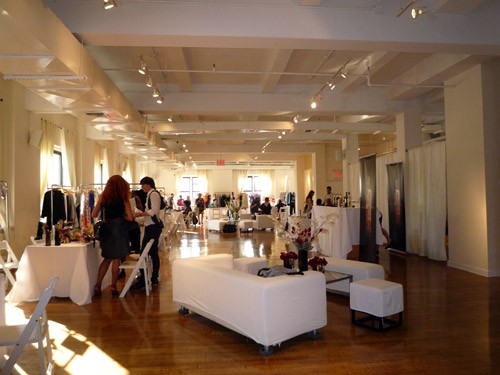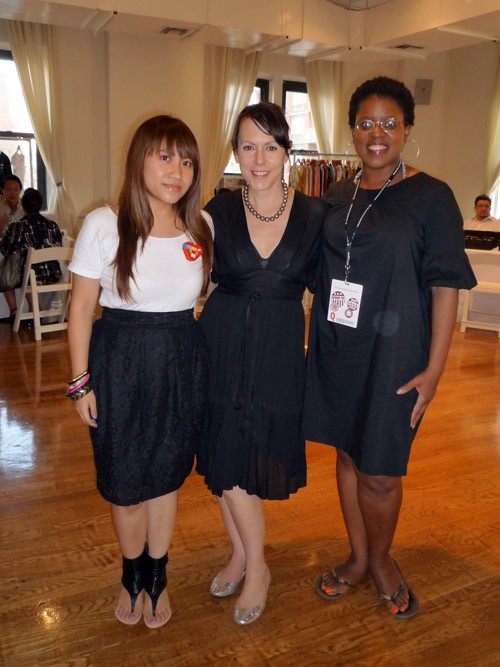 Me, Lesley (Fashion Tribes) and Nichelle (55 Secret) ~ bloggers rule!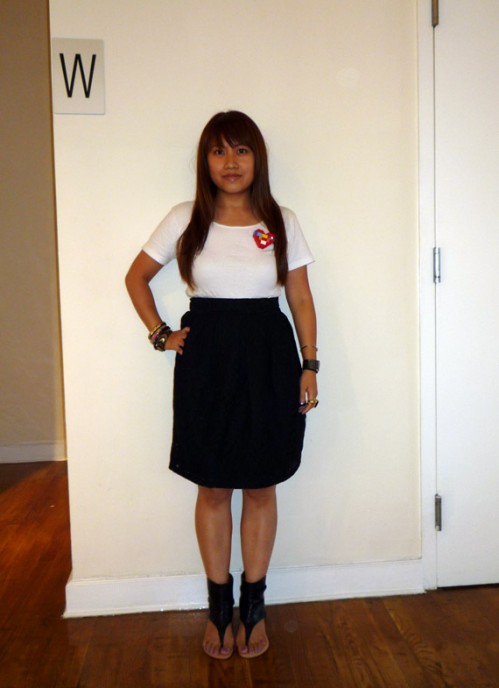 H&M T-Shirt
H&M Lace Skirt
Chanel GST Bag
Nine West Therockett Sandals (courtesy of Nine West)
Dee & Ricky Multi-Color Lego Heart Brooch (courtesy of Dee & Ricky)
H&M Bangles & Forever 21 Rings
Categories: entertainment/events fashion week new york fashion week outfits
Tags: