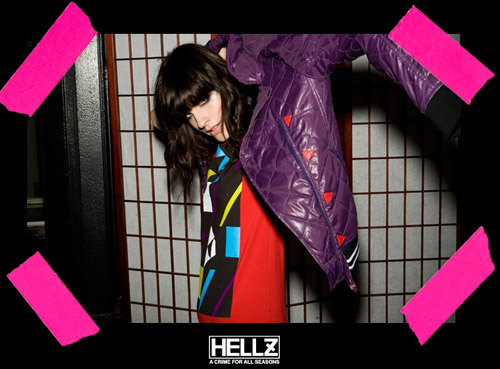 The much anticipated Hellz Bellz Fall 2008 Collection is set to release its first delivery, the collection is currently shipping to stores now. The collection was inspired by various songs, all of which exemplify the true meaning of Hellz. Going with the trend for fall, there are plenty of purple pieces to satisfy your wardrobe needs- I'm sure loving it. Be sure to look out for this range in stores and online soon, for stockists check here. I can't wait to get my hands on this range, I love all the jackets- Lanie never disappoints!
Also, if you're in San Diego, September 4th, for Agenda/ASR be sure to swing by their party that they're throwing with MOB and Missbehave Magazine, in association with Karmaloop.com, "Here Comes Trouble" at The Keating. Peep flyer below.
More pics after the jump…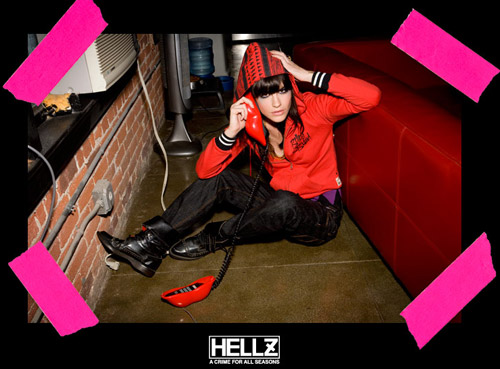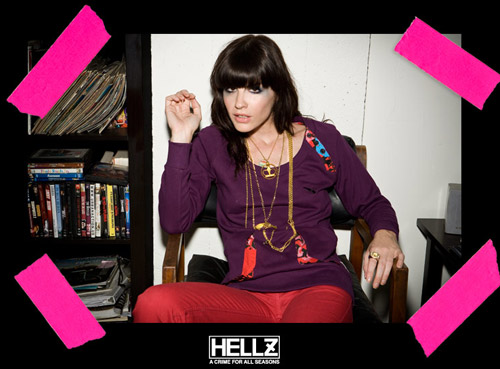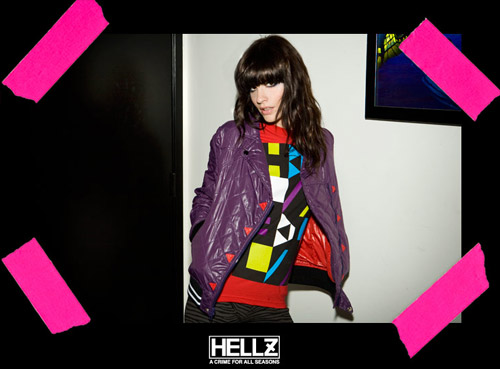 Luv this purple jacket, remember getting a sneak peek of the black one here?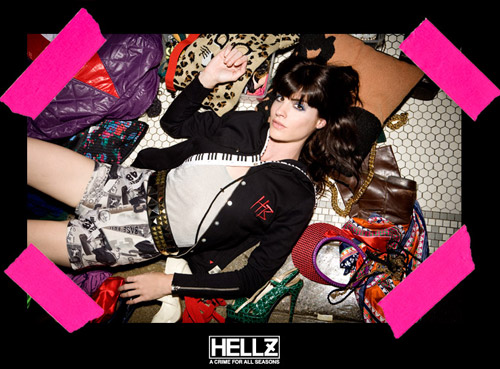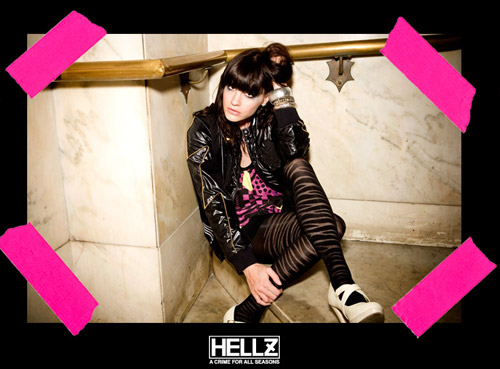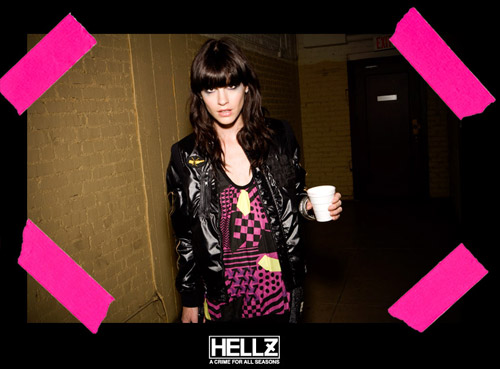 Luv the jacket!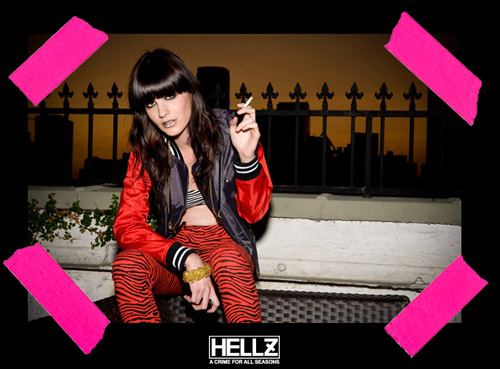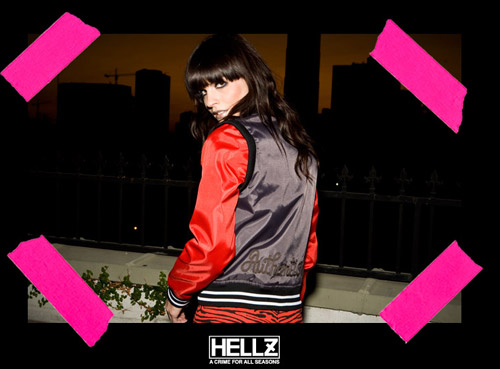 Cute, you saw the sneak peek here too!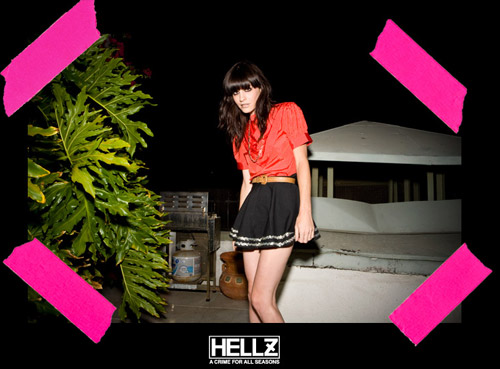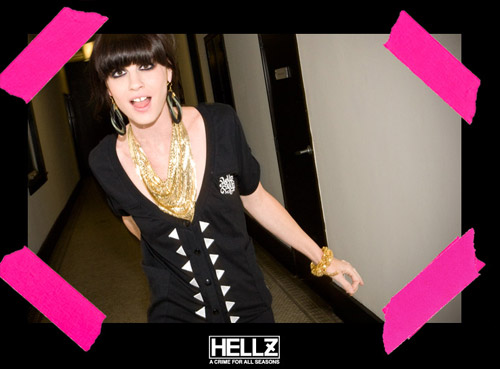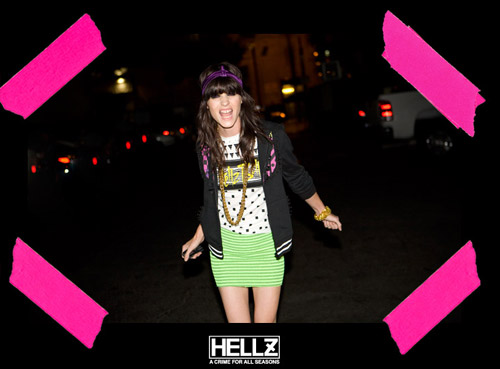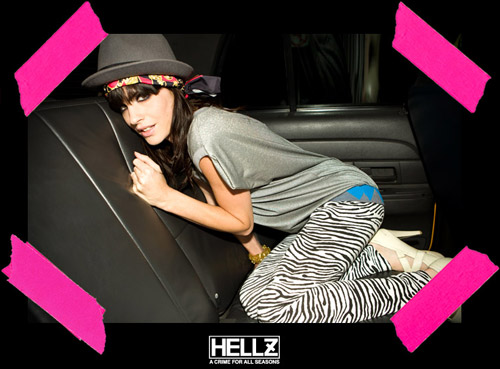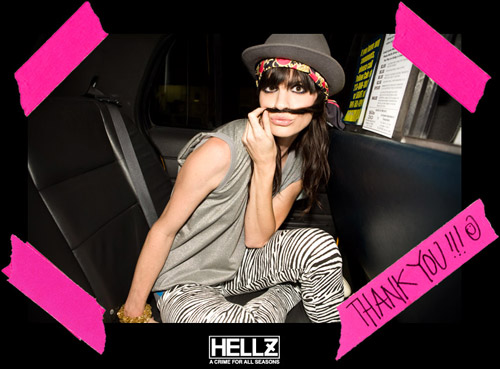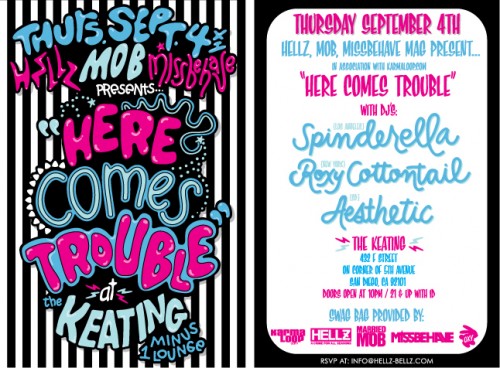 RSVP at: info@hellz-bellz.com
Categories: streetwear
Tags: