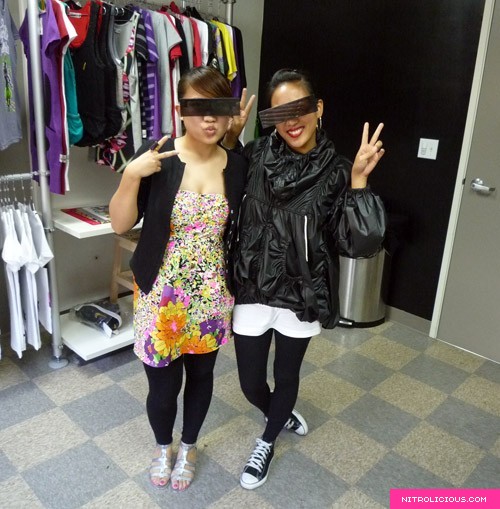 Day #6: 05.29.2008 ~ Me & Lanie (Hellz Bellz) "censored" haha
A quick update before I hit the sack, I am back to NYC and trying to catch up on my delayed travel posts.
On Friday went to lunch with YM (Freshness), Nick, Damien and Maurice from Twelvebar at the Comfort Cafe at Fred Segal (review to come) then off to visit the Hellz Bellz crew, surprisingly met Roxy Cottontail at the office too, great seeing everyone. Lanie showed off some of her fall gear, so be on the lookout for these when they release – I'm diggin' the black quilted jacket with the neon green/yellow accents, super dope! Afterwards off to shop for a bit, then met up with Carla for dinner at The Boiling Crab (review to come) then dessert at Pinkberry – I had that like every night while I was in LA haha, my favorite!
More pics after the jump…
At the Twelvebar Office…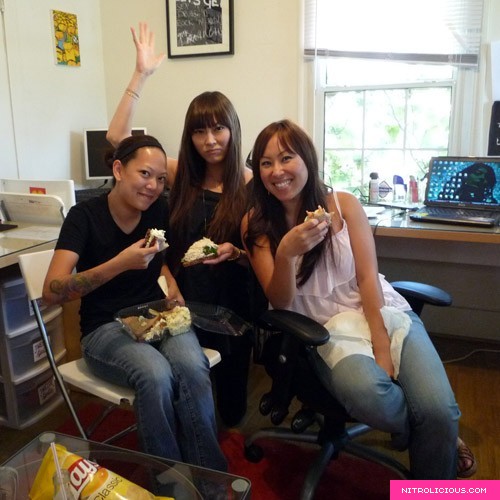 Twelvebar Chicks ~ Christine, Jane & Young – Nick what were they Chinese names you gave them? haha I just remember Young is Outrageous "HO" haha!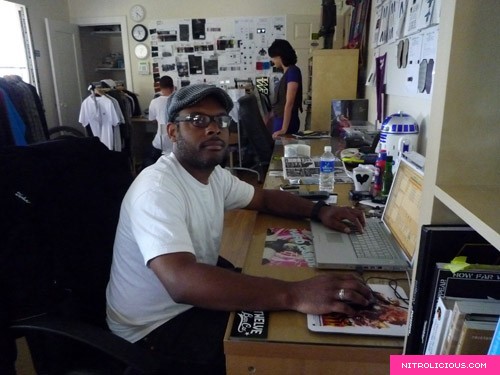 Maurice holdin' it down, he's super kewl!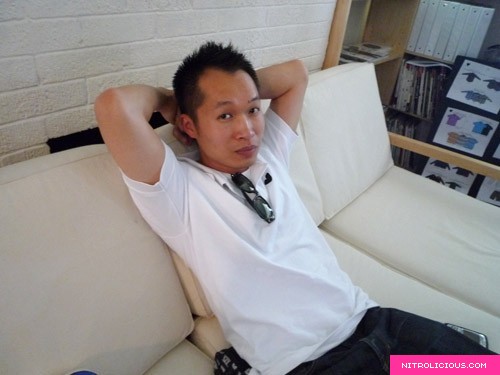 YM trying to be down with the Twelve crew, look at his Twelvebar polo ha!

Nick ease dropping on the ladies haha…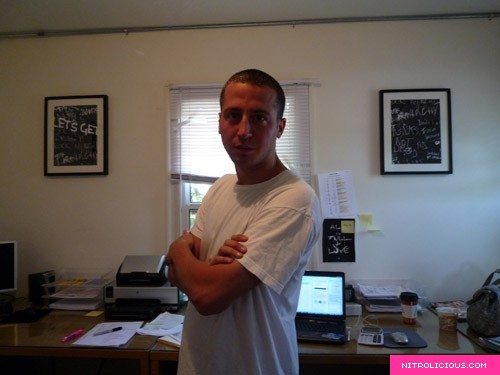 Nick wanted to show the ladies on nitro:licious his "model look" aka Zoolander haha!

Fred Segal ~ very "GREEN" I've noticed a lot of stores looking like this out in LA…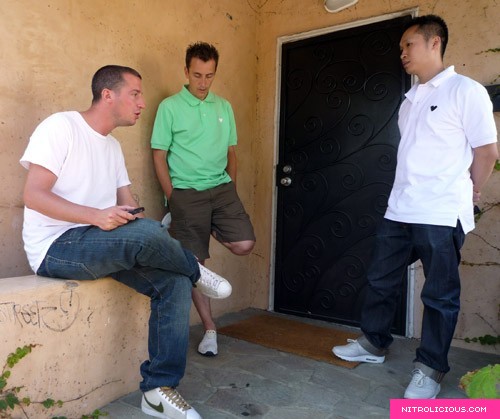 Twelvebar Campaign pic haha….
—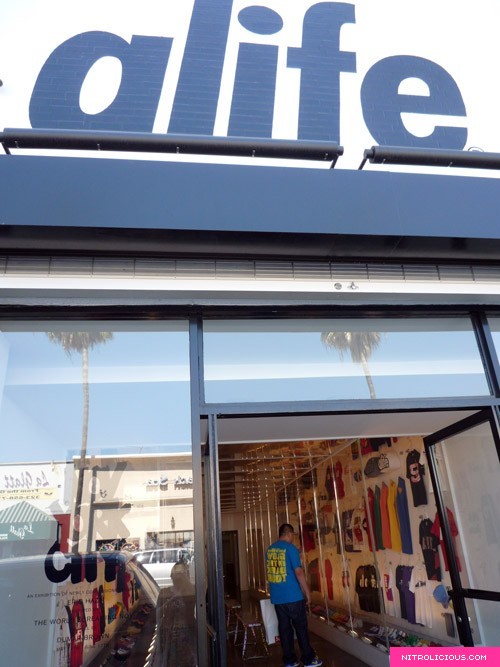 Alife LA store looking real nice…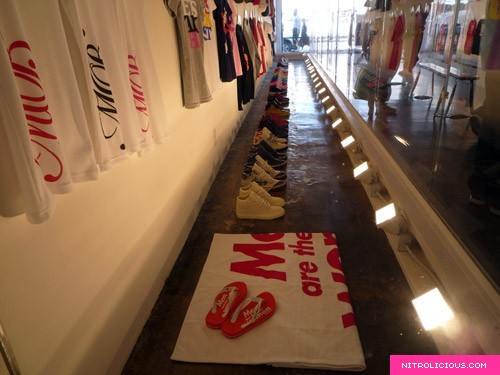 —
At the Hellz Bellz Office…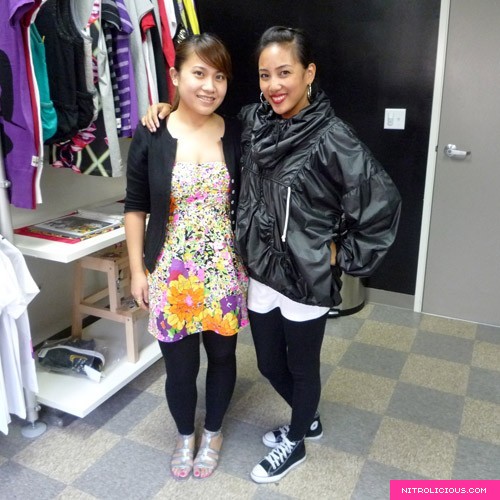 Me & Lanie before the "censoring" haha…Lanie bought those "censored" sunglasses that resemble the Maison Martin Margiela L'Incognito Sunglasses, super funny! I suggested to her to use them in her next HB photo shoot, so may be…I think I need to get a pair for my outfit posts, so cute!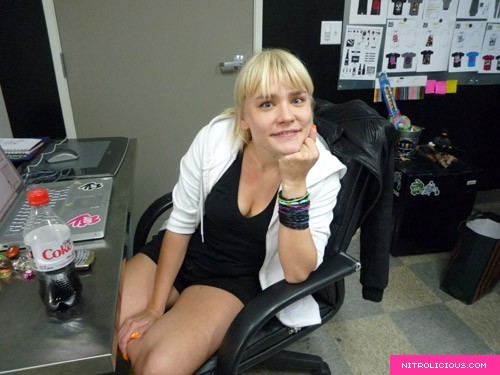 Roxy Cottontail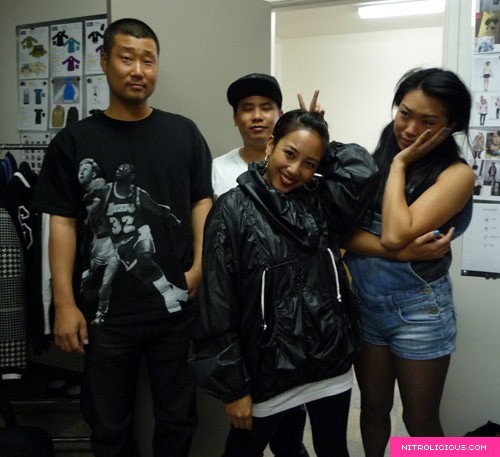 Hellz Bellz Crew!
Sneak Peek at a few pieces of Hellz Bellz fall products…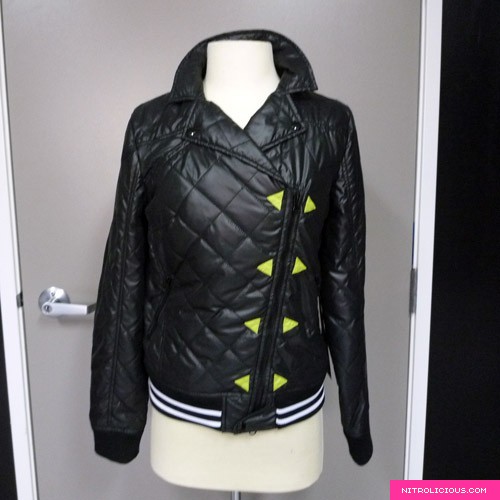 I LIKE!!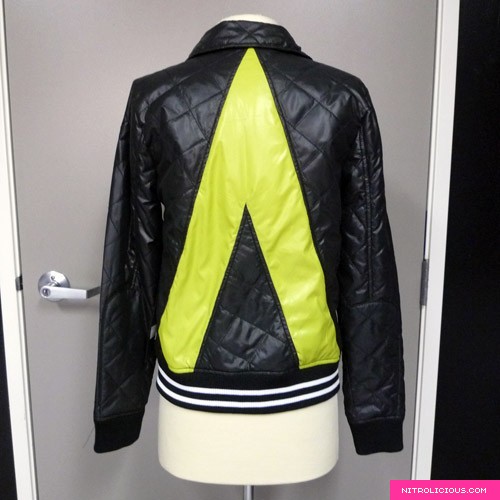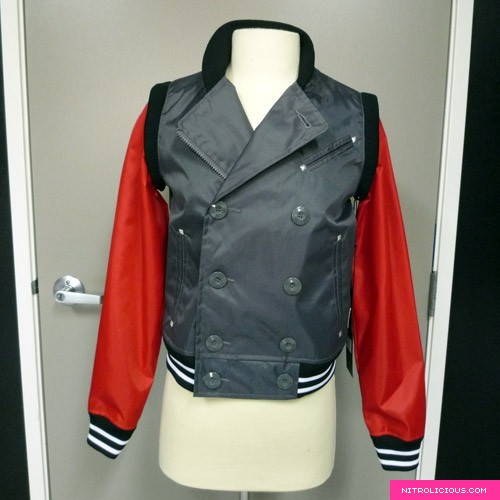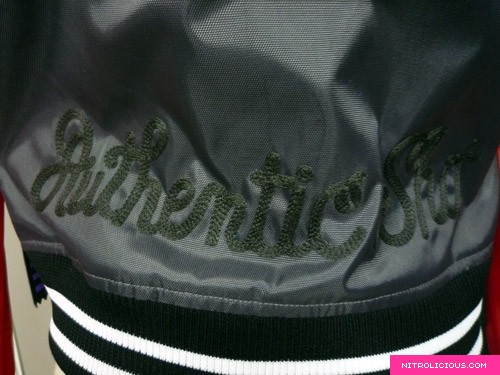 "Authentic Shit"
—
At The Boiling Crab – waiting to get seated…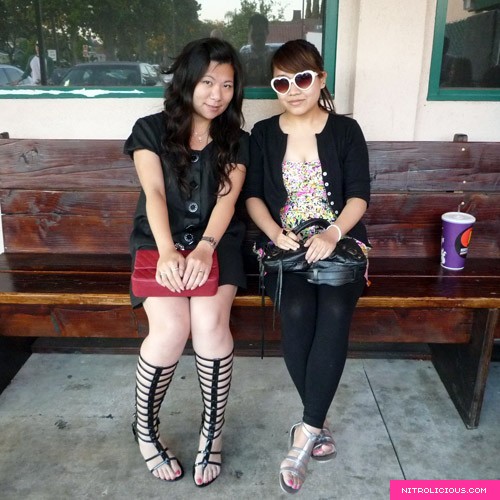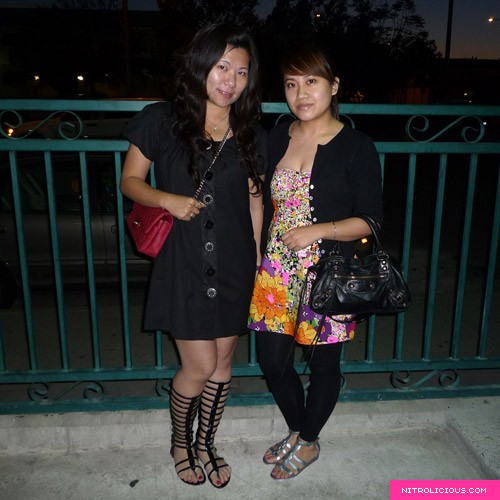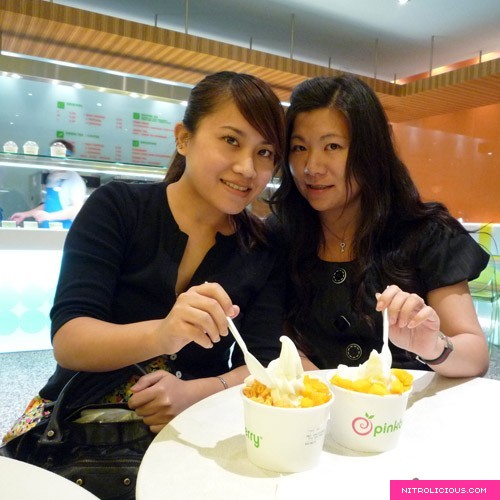 YUMMY PINKBERRY, can never get sick of it!
—
Black Cardigan: Ann Taylor, Floral Dress: H&M, Legging: American Apparel, Bag: Balenciaga First, Rubber Gladiator Sandals: Marc Jacobs, Sunglasses/Ring: Forever 21
Categories: outfits streetwear travel
Tags: