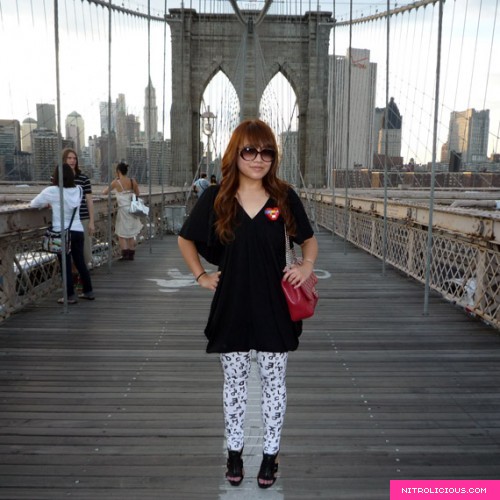 Yesterday I went to the Fashion Indie Brooklyn Fashion Week Show at the Brooklyn Bridge to support a fellow blogger Daniel from Fashion Indie whom I met at the Louis Vuitton breakfast back in May. As a New Yorker, I've never walked the Brooklyn Bridge so this was also an excuse to go! The show was a bit chaotic with heavy traffic on the bicycle and pedestrian path which was used as its runway but it was quite an experience and pretty interesting. I was walking with caution as the bridge had lots of cracks in between the wooden planks, luckily I had my flip flops with me too- I changed quickly after I was done with what I needed to do, so did the models.
The runway featured eight designers: New York Couture, Sheila Frank, Zulema Griffin, San & Soni, Mandate of Heaven, Love Brigade, Alisha Trimble, and Brooklyn Royalty.
More pics after the jump…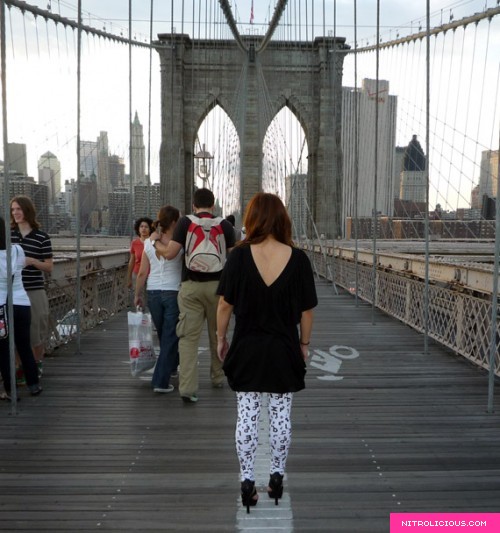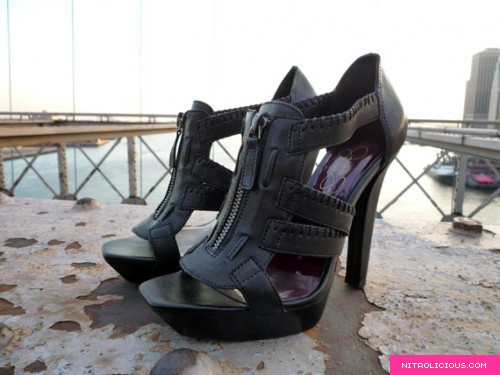 My new Jessica Simpson "Striker" Pump, courtesy of Carl @ Jessica Simpson – got many compliments on them that night! Super hotness!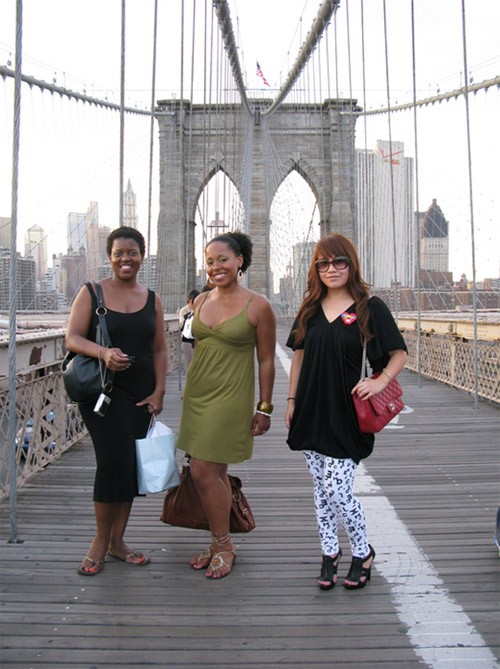 Photo courtesy of Amanda Gordon @ NY Sun: Nichelle and Charrell from 55 Secret with Me…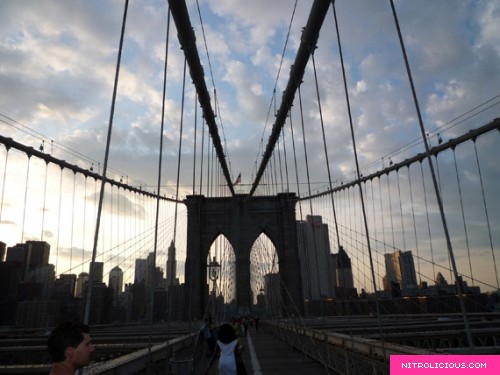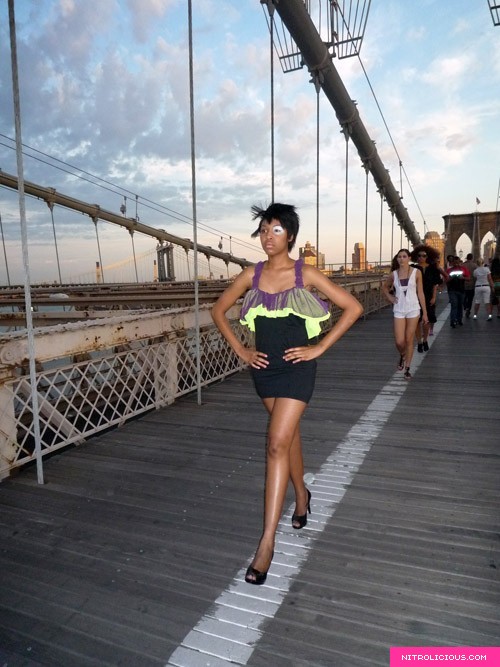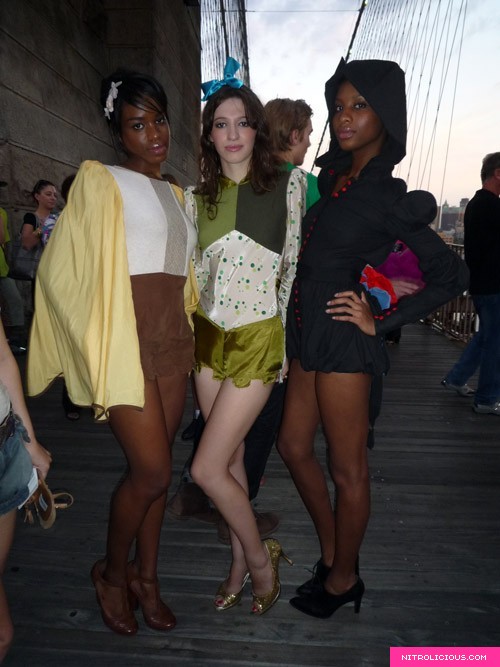 Models wearing Mandate of Heaven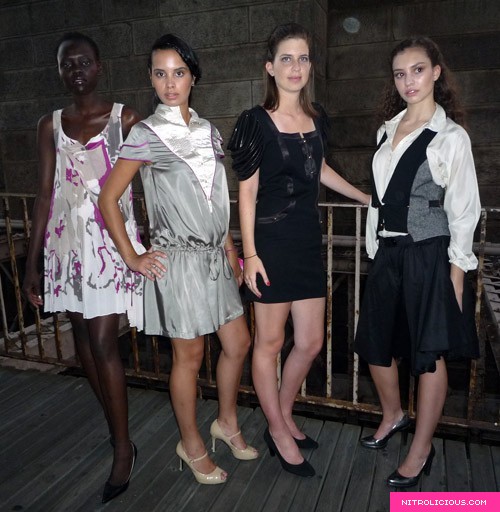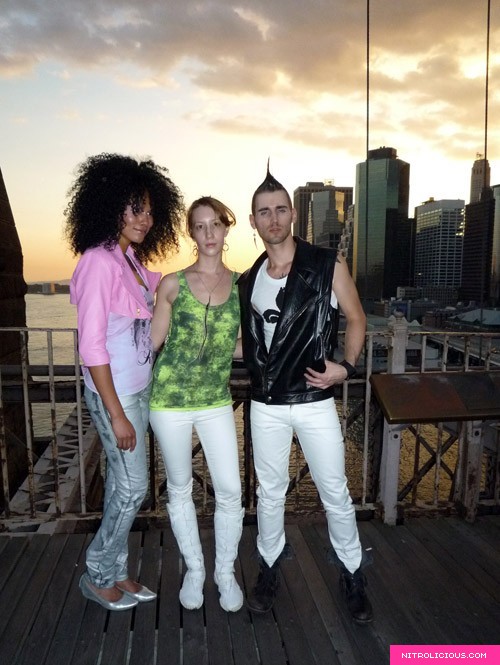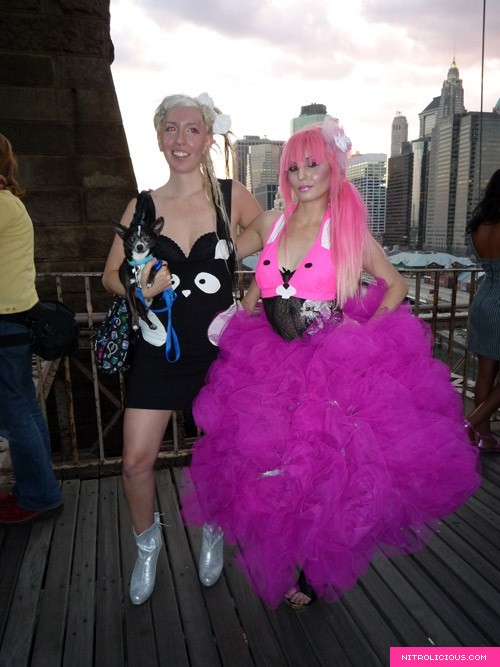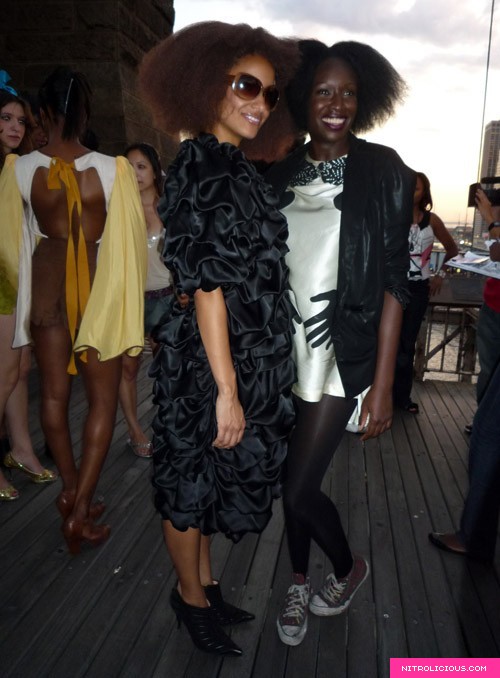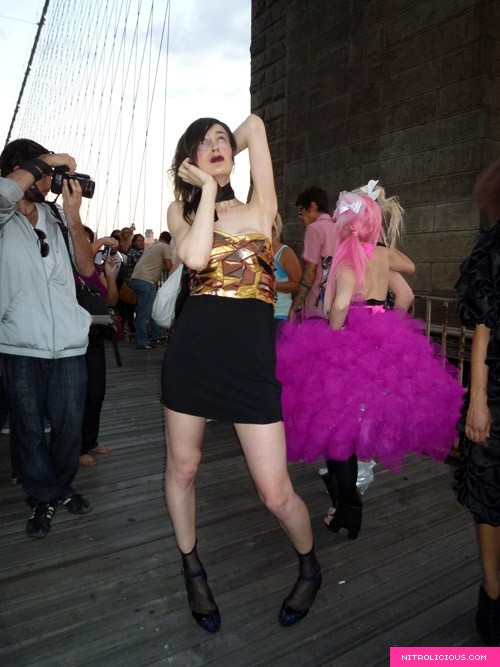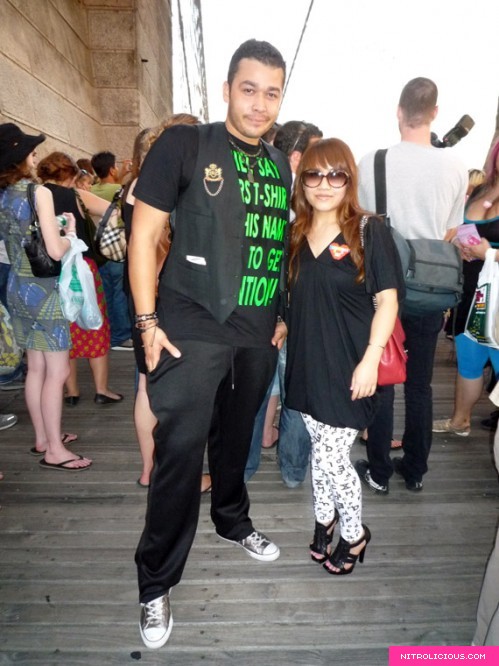 Daniel (Fashion Indie) and Me…
—
Dress bought from Hong Kong
DimePiece "Scrabble" Legging (courtesy of DimePiece)
Jessica Simpson "Striker" Pump (courtesy of Carl @ Jessica Simpson)
Chanel Jumbo Caviar Flap Bag
Marc Jacobs MJ212/S Sunglasses
Dee & Ricky Multi-Color Lego Heart Brooch (courtesy of Dee & Ricky)
Categories: entertainment/events fashion fashion week new york fashion week outfits
Tags: