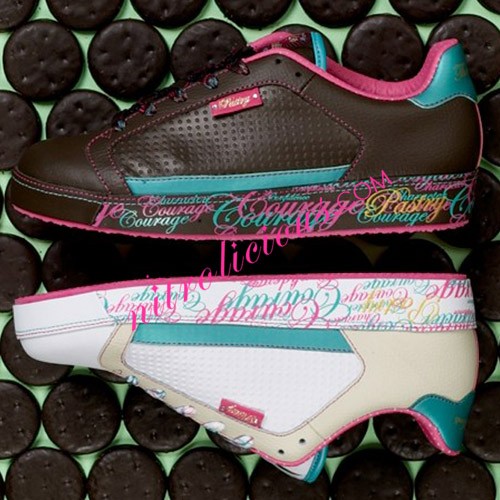 I first learned that Vanessa and Angela Simmons were going to collaborate with the Girl Scouts on a Pastry collection while watching an episode of Run's House a few months ago and the sisters told me at Magic. The Simmons' sisters are doing a meaningful thing for all the young women that look up to them and I luv them for that. Today Pastry announced the launch of the Pastry Thin Mint Collection in which a portion of the proceeds will go to the Girl Scouts of the USA.
The Thin Mint Shoe is created from the body of the Pastry "Fab Cookie" sneaker with a range of materials including suede action leather with polyurethane trim. Special attention was taken when designing this style down to the smallest detail with the inclusion of basic tenets of the Girl Scout philosophy scripted on the outsole of the shoe.
Pastry Thin Mint footwear is set to launch with two colorways, chocolate and white, in both women's and kids sizes. The footwear and backpack will launch on Tuesday, July 15th . The women's Thin Mint retails for $70.00 and the kids version will cost $45.00. The coordinating backpack retails for $65.00. Pastry Thin Mint collection can be found at specialty retailers in the US, including Finish Line, Underground Station and Lady Foot Locker.
"Our relationship with the Girl Scouts is deeply meaningful to us," explains Vanessa Simmons. "To have the opportunity to further support their efforts of empowering young women with the creation of the Thin Mint Collection is very special." Adds Angela Simmons, "We have had so much fun working with the girls, I feel they do more for us than we could ever do for them! We are hoping our relationship with the Girl Scouts organization continues to grow and develop."
> Lets Get Intimate with…Vanessa & Angela Simmons
> Pastry Kicks Collection – Where to Buy
Bigger pics after the jump…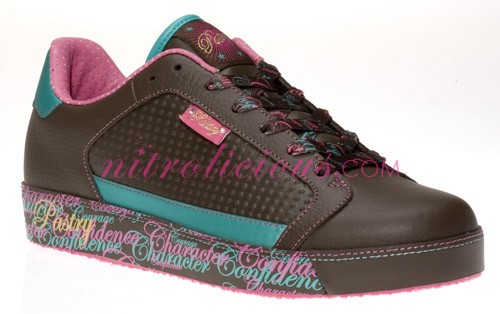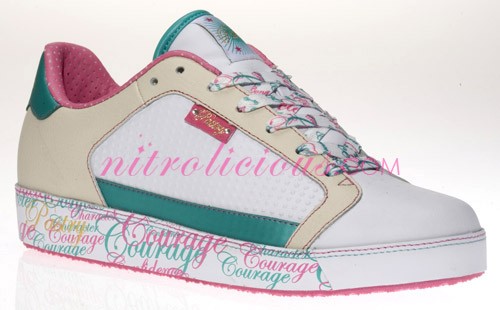 Over the past year Vanessa and Angela have served as spokespersons for the Girls Scouts Organization inspiring girls across the country to participate in their Entrepreneurship and Financial Literacy programs. From speaking to the Girl Scouts about their business endeavors to supporting the girls in their leadership initiatives, Vanessa and Angela have been doing whatever it takes to let these girls know they can be successful in whatever they do.
Tags: