That's right now that I'm relieved from some stress, I can go out and have fun ~ yeah! Last night Mark invited me, YM and Rosena to Dave & Buster's for a complimentary dinner (courtesy of Dave & Buster's/Mark – thank you!) and some fun in games, restaurant review to come. Our server is the best, his name is Alex, he is so enthusiastic make sure you holla at him if you eat there ~ mention nitro:licious and may be he'll hook you up haha! We played unlimited games b/c Mark was blessed with a VIP card haha, that's status! Besides that I got some cute presents from him too, thanks for everything ~ it was fun!
On the side note, I LUV my new MM Couture by Miss Me top it's so cute I luv the sleeves. And of course not to forget my new MJ sunglasses, they're the one's that I've been eying since I saw Posh posin' in it for the MJ S/S '08 ad campaign ~ the gradiant is much more noticeable than my Chanels (ahh still lusting for the Chanel 5018)!
More pics after the jump…
Top: MM Couture by Miss Me Jersey Peasant Top (courtesy of Miss Me/Dorothy)
Legging: American Apparel
Bag: Balenciaga First
Sandals: Chanel
Sunglasses: Marc Jacobs MJ212/S (courtesy of Brad & Whitney)
Nail Polish: Chanel Robertson LA Sunrise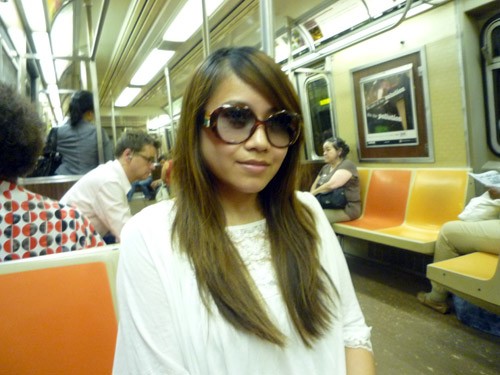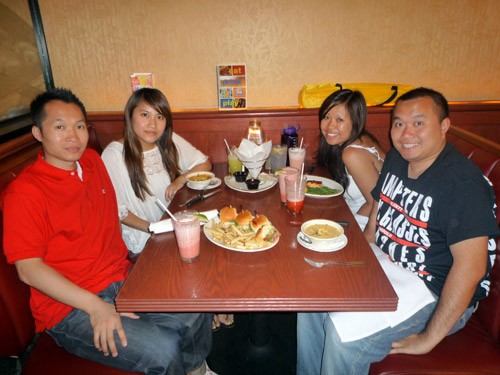 YM, Me, Rosena and Mark ~ waiting for our food!!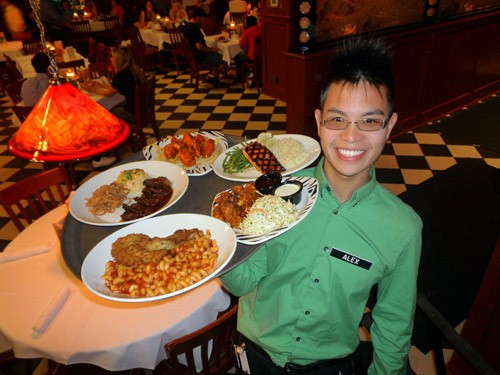 Make sure you recognize ALEX!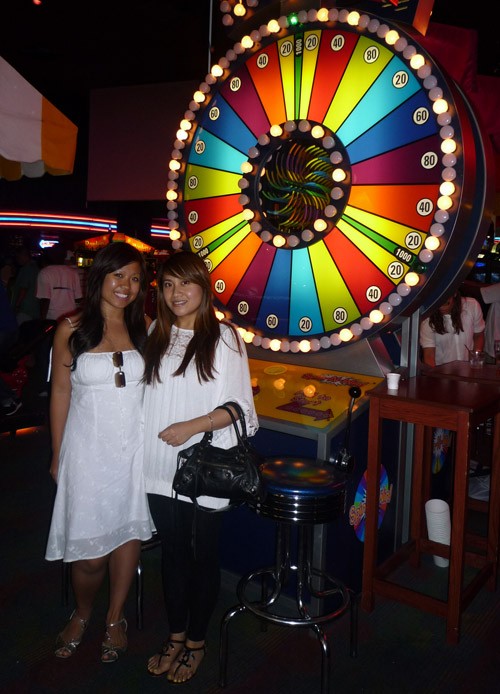 Rosena & Me ~ great meeting ya!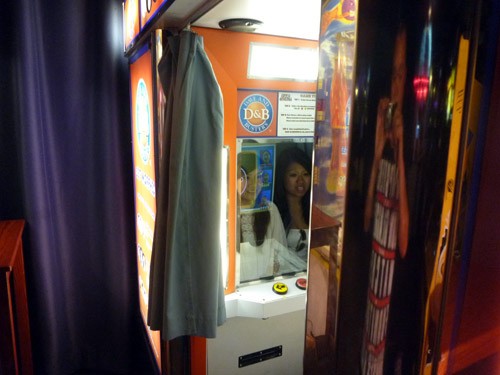 In the photobooth…

We "made" an African baby girl…haha just a funny joke! Cute!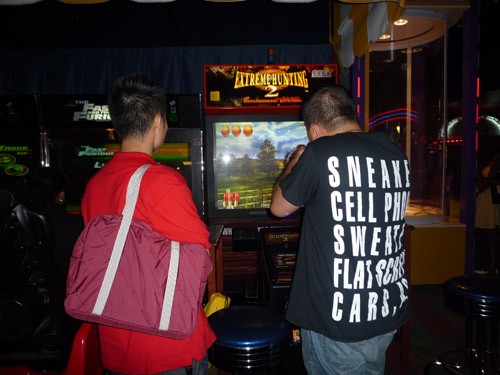 Extreme Hunting ~ my first time playing it…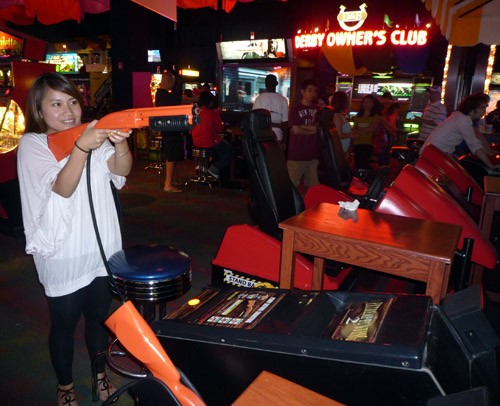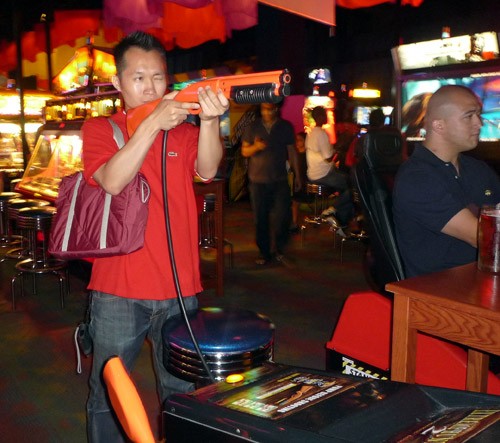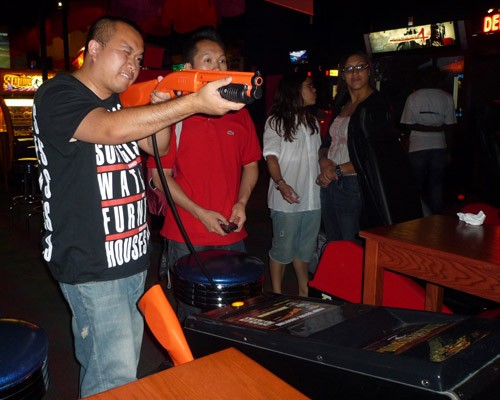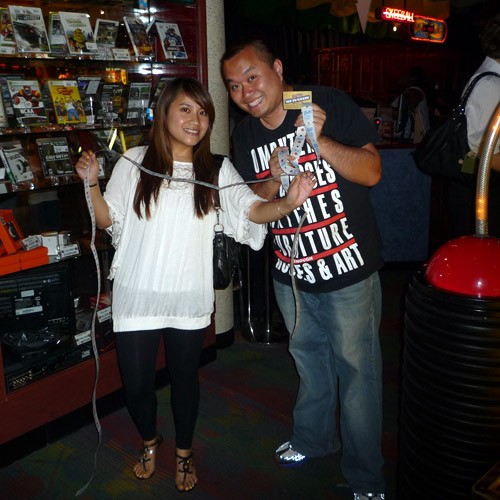 Me and Mark ~ got some "free" tickets, time to go to the rewards center to pick out gifts!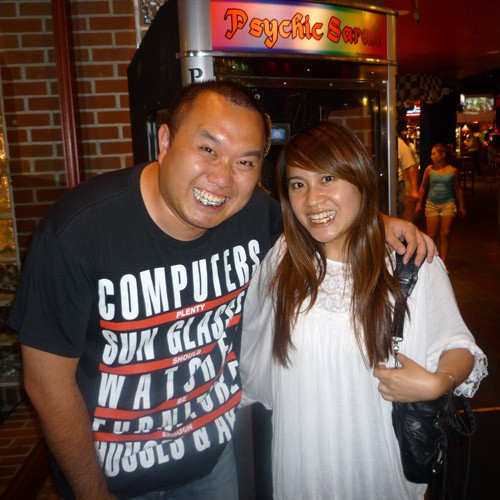 Who you "grilling" at? haha, Mark's friend hooked up two pairs of GRILLS ~ omg hilarious!!!!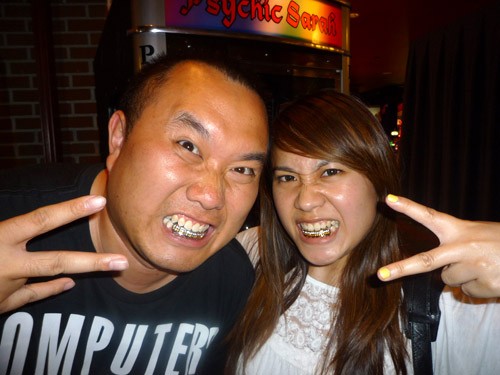 They look pretty darn real haha, I couldn't stop laughing after this pic!

YM and Me all filled up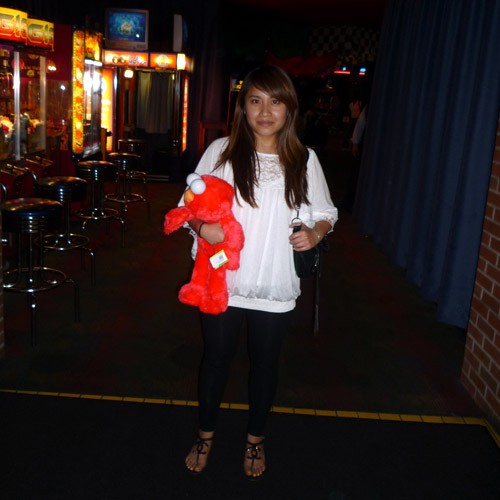 Got me an Elmo too!

Time to gooooooooo…
Categories: entertainment/events gifts outfits
Tags: