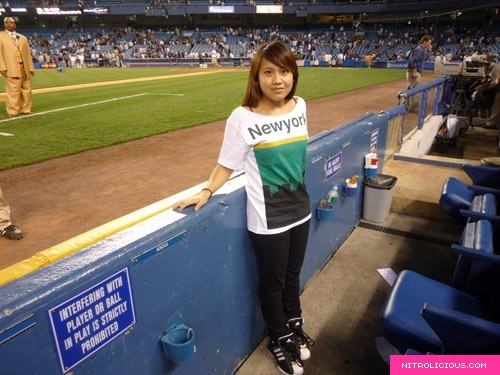 Last night I went watch the Yankees vs. Padres game live at the Yankees Stadium with YM and Poe, courtesy of adidas (thanks Kristen)! This marks my 2nd game, my 1st game was last August also courtesy of the three stripes – Kristen's got me spoiled! As if the Joe DiMaggio Skybox wasn't amazing enough we also got to sit at the Legends seats again this year, simply amazing! I'm honestly not a sports fanatic but if you've experienced sitting there its like a whole new perspective! This time Yankees won the game 8 to 0, also take a peek at the new Yankees Stadium!
I've gotten a lot of questions and compliments about my tee, it's from TWON (thanks Cory)! I'm rockin' a men's small but to make it more gurly I cut off the crew neck haha! Also it seems like I'm one of the very first to rock the adidas x Mama 'Pro Mama' joints, even Kristen was surprised – they're definitely much cuter on!
More pics after the jump…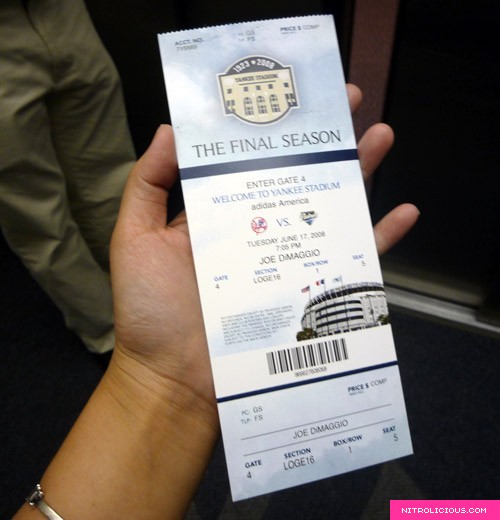 We were all put in the Joe DiMaggio Skybox…nice!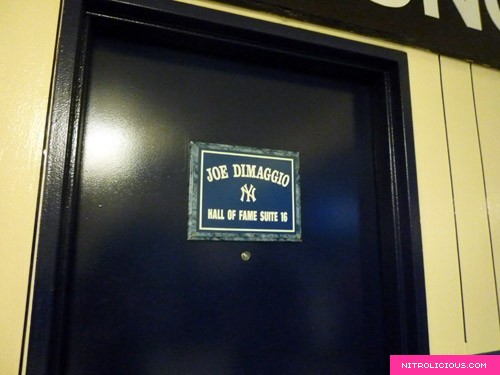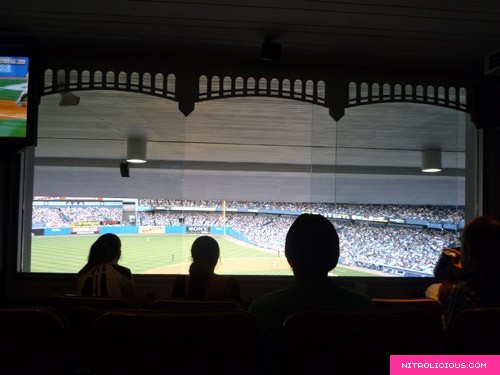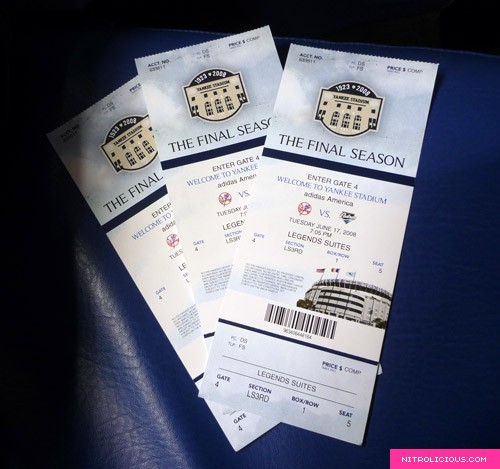 These seats are the illest!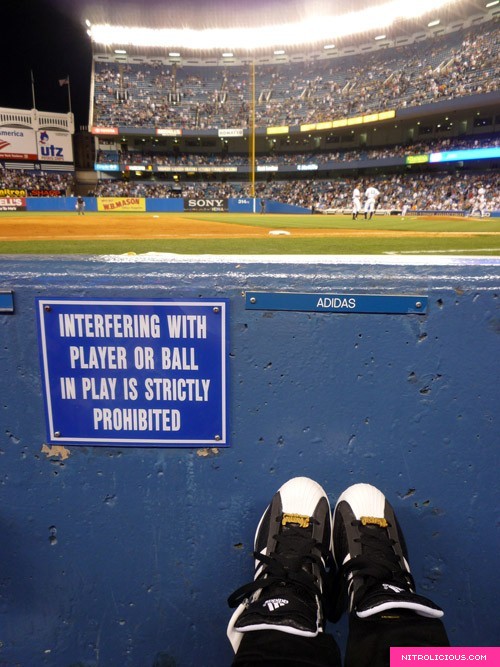 YM and me reppin' adidas!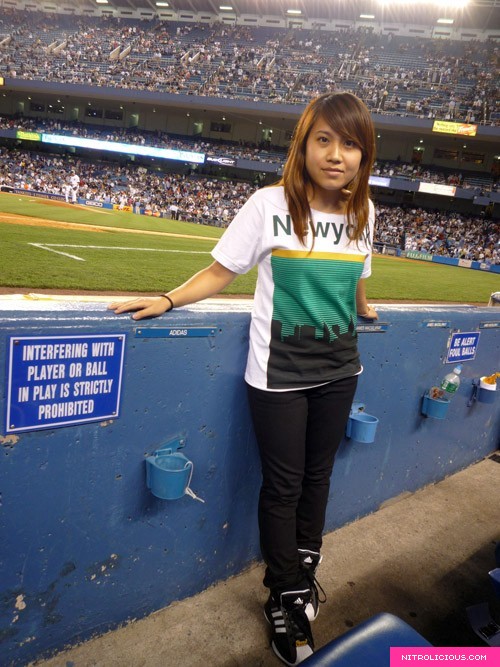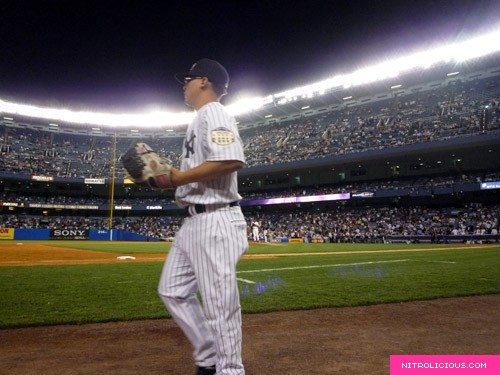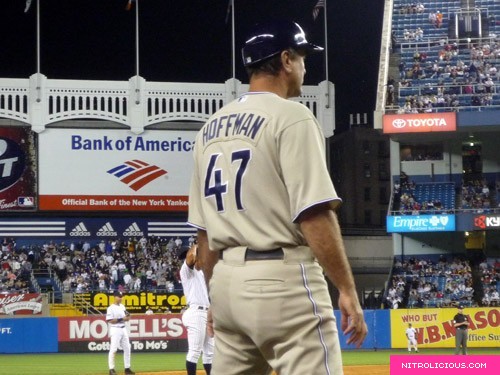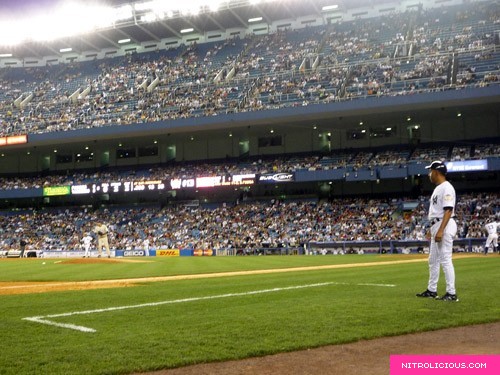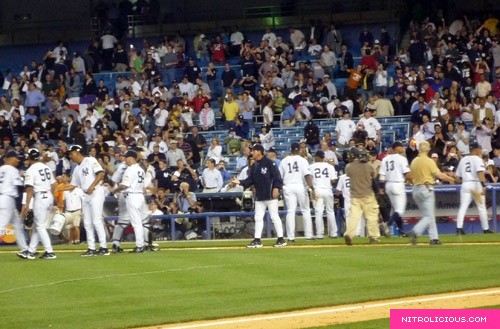 GAME OVER…time to head home…

The new Yankees Stadium directly across the street, which looks like a museum!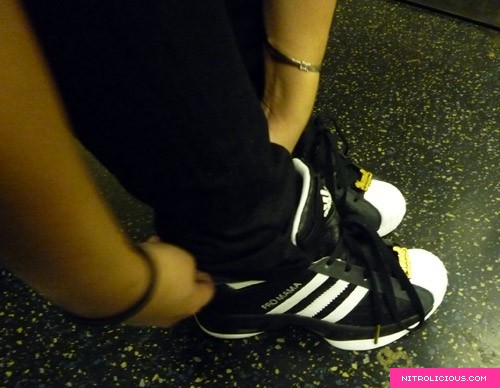 Categories: entertainment/events outfits
Tags: