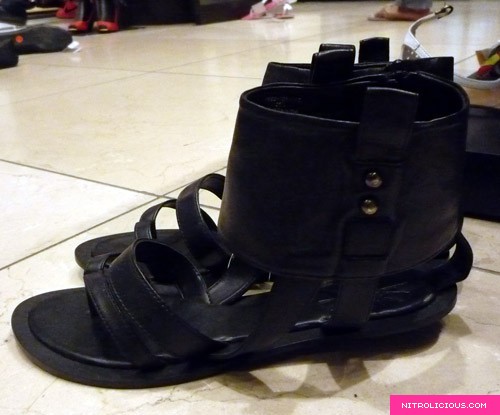 $79 – copped, I heart this pair!
Lately I've been really into Zara shoes, it started after I scoured a fab pair of suede fringe sandals. I find myself going there quite frequently to check out what's new now, you have to get lucky they sell out super fast! Last weekend, I stopped in and copped two pairs of sandals – this black pair with ankle cuffs is quite interesting I was attracted to it immediately and when I was trying it on some girl came by to ask me where I found them and copped a pair herself too haha! The second pair is a tan gladiator sandal with studs on it, I believe its suede not exactly sure what material it is – I'm actually still debating if I should keep that pair. What do you guys think? Hmm…
There's a ton of sandals and shoes at Zara now so go quick if you need a shoe fix!
More pics after the jump…

$99 – copped, do you guys think I should keep this pair?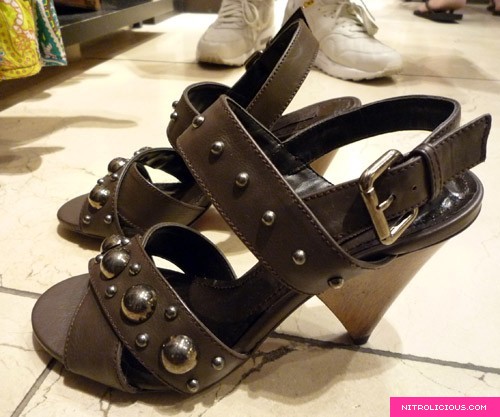 $139 – triangle heel sandals with studs, cute but I passed on them…
Tags: