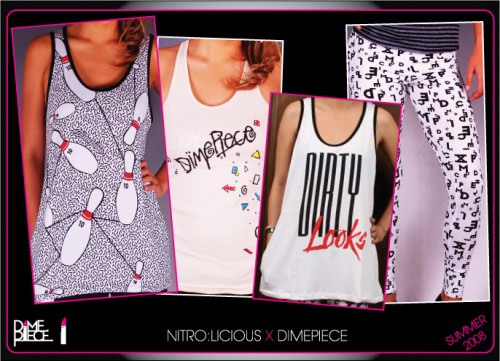 Set #1: Ten Strikes Tunic (s) & _ussy Party Tank Top (s)
Set #2: Dirty Looks Tunic (s) & White Scrabble Legging (m)
Giveaway Starts: Wednesday, May 21, 2008 – Now
Giveaway Ends: Wednesday, June 4, 2008 – 11:59pm EST
*Giveaway has ended, winners will be announced shortly!
Just a quick reminder to those that did not enter and are interested in the nitro:licious x DimePiece Giveaway, this is your last chance! Two winners will be chosen randomly with an online generator to be fair. Good luck!
Categories: contest/giveaway streetwear
Tags: