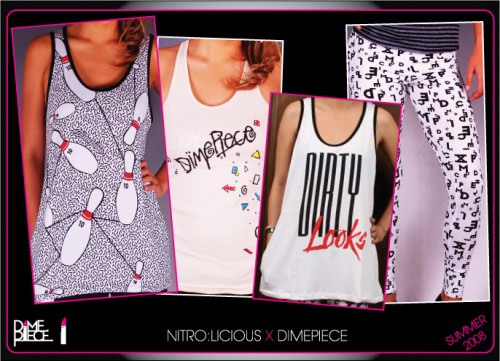 Summer is approaching and if you're in dire for some fresh gear, nitro:licious and DimePiece is gonna hook you guys up! Their new summer cut & sew range is fun, girlie and chic with a retro twist to it, I definitely dig it! If you want to keep updated with DimePiece news, join their mailing list.
Two (2) lucky winners will be randomly chosen from the entries to receive their desired set. One (1) entry/comment per person, please follow the guidelines and check your entry before entering. Good Luck! Sponsored by DimePiece.
Set #1: Ten Strikes Tunic (s) & _ussy Party Tank Top (s)
Set #2: Dirty Looks Tunic (s) & White Scrabble Legging (m)
Giveaway Starts: Wednesday, May 21, 2008 – Now
Giveaway Ends: Wednesday, June 4, 2008 – 11:59pm EST
*Giveaway has ended, winners will be announced shortly!
How to read comments:
[I'm getting too many emails about entries being mixed up or switched, they're NOT it's not possible!]
Once again to clear the air, your comment is on top and your name (posted by:) is under. Many people get confused and leave several comments saying their comments went under another person's name when they are just reading it wrong. Hopefully this will help a bit.
Please follow the guidelines below to be considered…
Giveaway Guidelines (all must be completed to be considered):
Sign-up for my weekly newsletter.
Age / Location (City, ST)
Which set do you want?
Answer Question: What item of your wardrobe do you rely on during the fall? (Leggings, jackets, hoodies, vests, etc)
—
Set #1: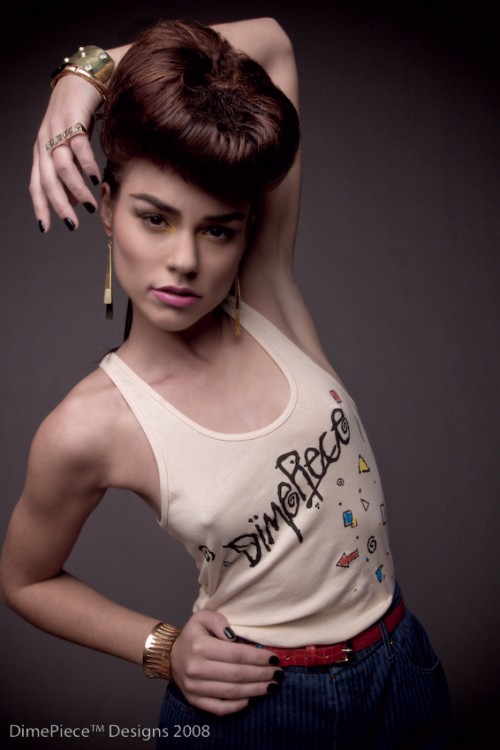 _ussy Party Tank – size small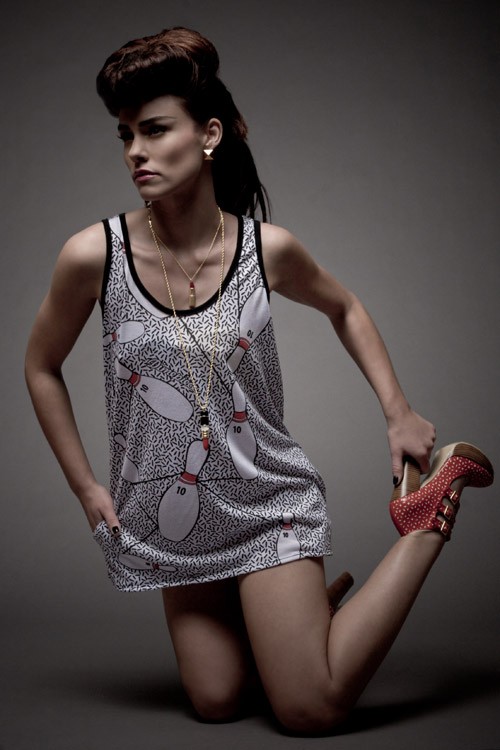 Ten Strikes Tunic – size small
—
Set #2: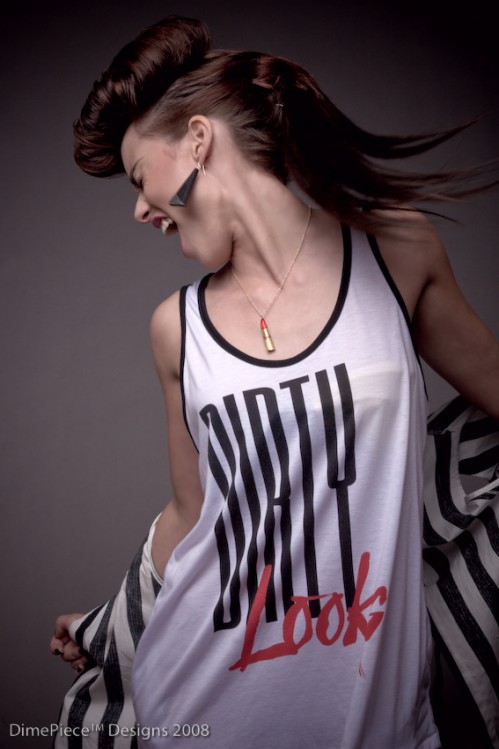 Dirty Looks Tunic – size small

White Scrabble Legging – size medium
Categories: contest/giveaway streetwear
Tags: