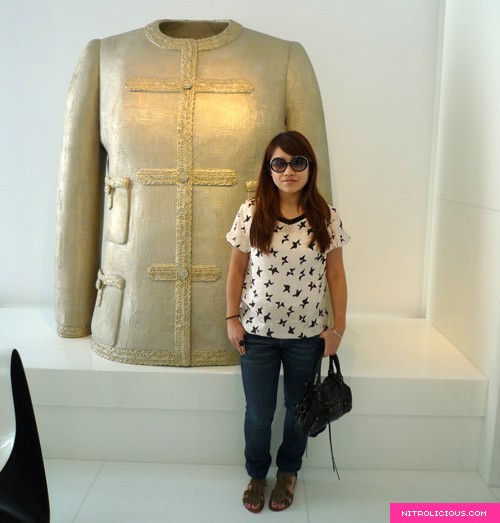 Day #7: 05.30.2008 ~ At Chanel Robertson, check that giant "Chanel jacket" dope!
Last Friday, May 30th was my last day in LA I sorta didn't want to leave yet since I haven't really finished everything I needed to do and didn't meet up everyone yet but I had to rush back for Hot 97's Summer Jam 2008. LA totally changed my perspective this time around, I usually get really bored and think that 1 week is more than enough from my previous two experiences. But I guess I've changed to kinda like LA more and have gotten used to being in the car for such long periods of times, thank god I haven't really been in traffic (thanks to Carla for telling me the times to avoid driving). LA, I will be back SOON!
Had lunch at Joan's on Third (review to come) and then headed straight to Robertson Blvd and before I hit the new Chanel boutique I saw LeBron James walking out of The Ivy haha. The new Chanel boutique is fab, have you guys checked it out yet? And of course I had to cop the nail polishes too, store pics will be posted soon but the above one is just too cute not to post – luv it! It was all about shopping that day, had to jam everything in a few hours and I had to get another duffel bag I didn't expect to get so much luv so I swung by to NikeTown and while I was paying I saw Seal paying as well – I don't get star struck much as I've seen so many celebs already but it's just very funny. Then quickly finished on Rodeo Drive to head to dinner at Marix Tex Mex Hollywood (review to come) with Carla, had to do an early dinner to make my flight. Thanks to Carla and her hubby Thomas, I'll be back very soon haha!
More pics after the jump…

Lunch @ Joan's on Third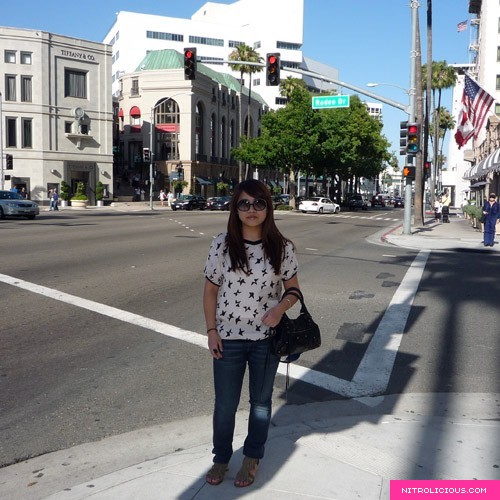 Shopping at Rodeo Drive

Carla and me @ Marix Tex Mex Hollywood for dinner
Tags: