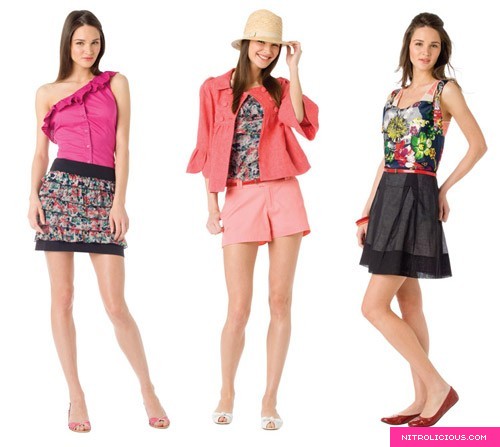 Photography: Target
After the launch of the Rogan for Target collection, Target introduces their Private Label Collection 2 designed by their in-house designers. The purpose of the Private Label Collections are for the interim of the next Go Designer collection, each collection will be available for one month. Round 2 will be available starting June 29th and departs when the Richard Chai for Target collection releases. There are 16 looks in the range featuring bright fuchsia, pink and orange pieces and several key summer items in floral prints, ruffles, shorts and dresses. There are a few pieces I am eying like the Slash-Pocket Shorts in Floral Print, Double Breasted Linen Jacket in Coral, Cowlneck Tank in Floral Print, Drop Waist Ruffle Dress in Black and Flounce Miniskirt in Floral Print. What a good tactic to keep the customers happy. Check out the collection preview in the meantime. Thanks to readers Trinity and Jamee for the tip. Are you feelin' this collection?
Ranging in price from $14.99 to $44.99, the line includes a variety of updated summer must-haves, including linen pants, one-shoulder ruffled tops, volume-sleeve tunics and a floral-print romper. In addition, sheer fabrics give the collection a feminine vibe, found in skirts, dresses and tops with ruffle accents. Layering remains a significant trend: knit vests look edgy and hip when worn over cotton two-tone tanks with printed shorts. Additional standout pieces include swimwear, featuring two-piece suits that look chic in solid black and brilliant purple, and a two-piece floral-print halter.
edit 06.29.2008:
The collection is now available at Target.com!
More pics after the jump…

Look 1: Tiered Ruffle Dress in Floral Print $39.99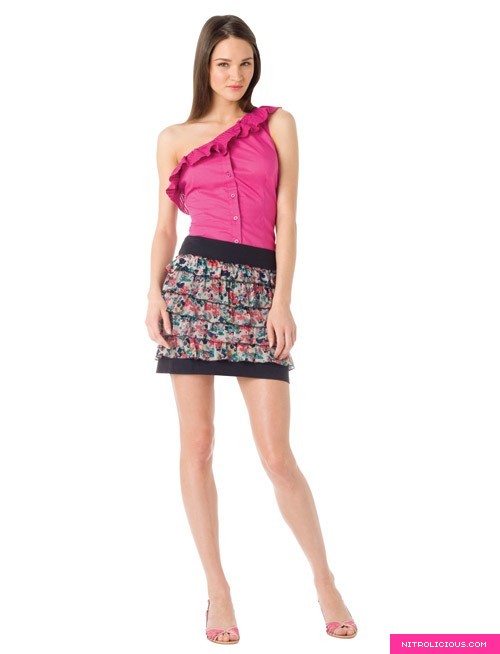 Look 2: Button-Front One-Shoulder Ruffle Top in Fuchsia $22.99, Tiered Ruffle Miniskirt in Floral/Black $26.99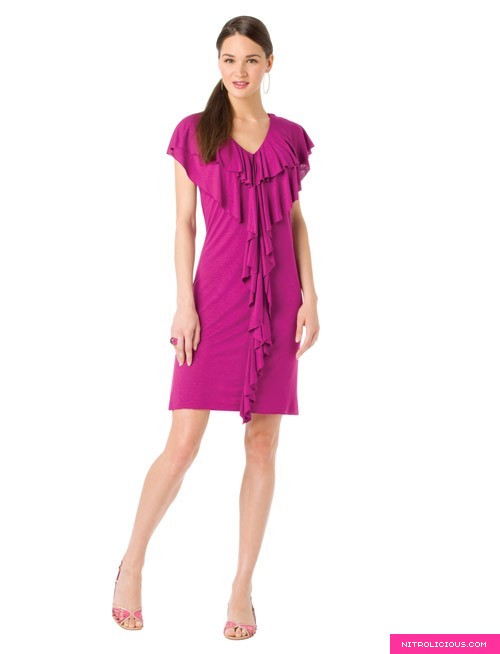 Look 3: Ruffle Tank Dress in Fuchsia $34.99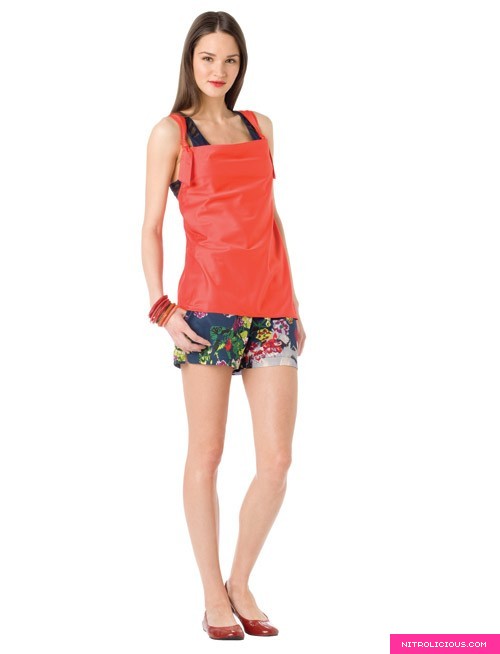 Look 4: Cowlneck Tank in Orange $24.99, Stripe-Back Tank in Blue $14.99, Slash-Pocket Shorts in Floral Print $24.99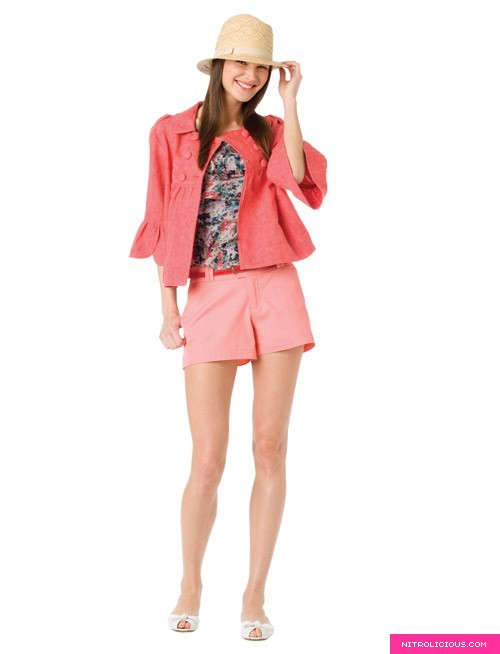 Look 5: Double Breasted Linen Jacket in Coral $44.99, Tiered Ruffle Top in Floral Print $29.99, Slash-Pocket Shorts in Pink $24.99

Look 6: Camisole in Floral Print $29.99, Double-Layer Stripe-Back Tank in Blue $16.99, Linen Shorts in Tan $26.99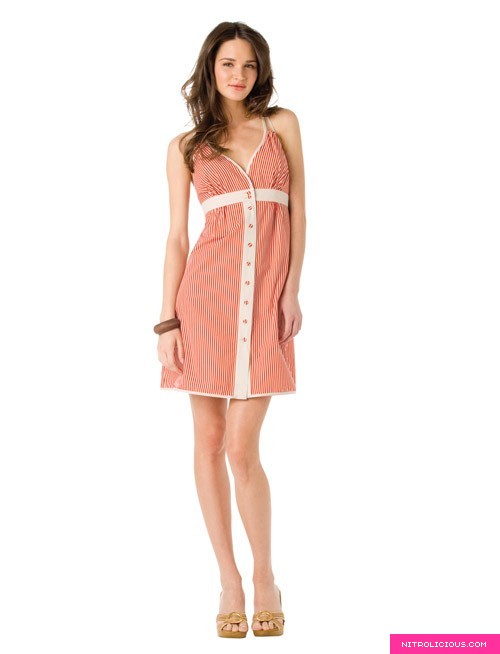 Look 7: Stripe Dress in Orange/Cream $29.99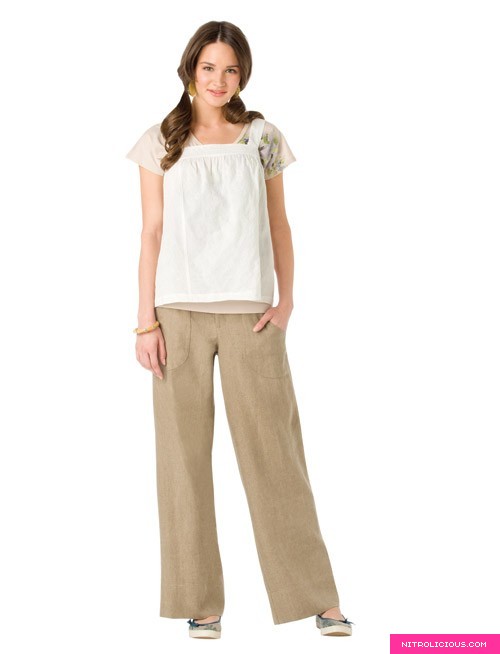 Look 8: Camisole in White $22.99, Graphic Tee in Tan $17.99, Wide-Leg Linen Pants in Tan $39.99
More pics on page 2…
Tags: