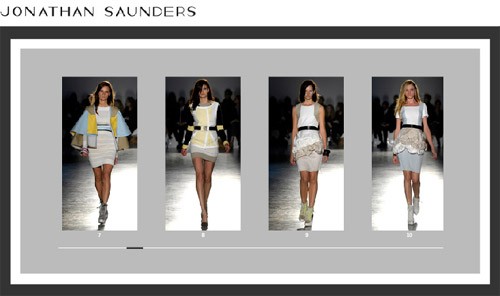 Jonathan Saunders Collection (not Target)
Rumors of the Jonathan Saunders for Target collection has been confirmed by Target today. He will be the thirteenth GO International Designer to release a limited edition collection with the mass retailer. I suppose he will be dropping his range after Richard Chai, which will be released in early August. Product images should be available sometime in September, stay tuned!
Saunders will launch an exclusive collection available at most Target stores nationwide and online at Target.com/go. The collection of women's fashion will launch in early October and available throughout the month.
Tags: