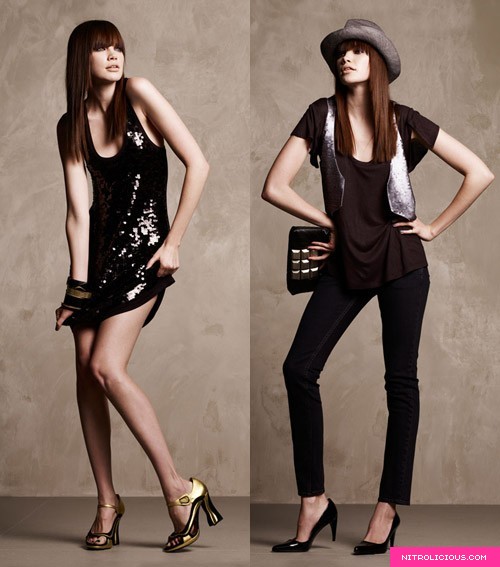 Photography: Old Navy
One of the best things that happened to Old Navy
is that they've made the right decision to makeover their image. The 34th store store in NYC definitely shows dramatic changes (though the Soho store still needs a 360 degree change) and more appealing to the 20-something crowd. So with their new strategy, fast fashion that changes every month you won't get bored of seeing ON clothing like you used to. With changes the clothing became a bit more expensive but definitely still affordable.
First look at "The Spotlight" collection which focuses on "club gear", expect lots of sequins, shiny materials, ruffles and girlie frocks. By adding a little "shine" to the dresses and tops, it takes a classic summer outfit into the night. The shoes are fab too, I'm hoping they're from ON but I highly doubt it. The range is slated to hit Old Navy and oldnavy.com
starting in June.
edit:
Thanks for the tips guys, I did a quick search on oldnavy.com and several items from this collection is already available. The Gold Sequined Top ($29.50)
, the Gunmetal Sequined Vest ($29.50)
and the Silver Sequined Dress ($49.50)
.
More pics and official press release after the jump…

Sequined Top, $29.50
| Skinny Jeans, $34.50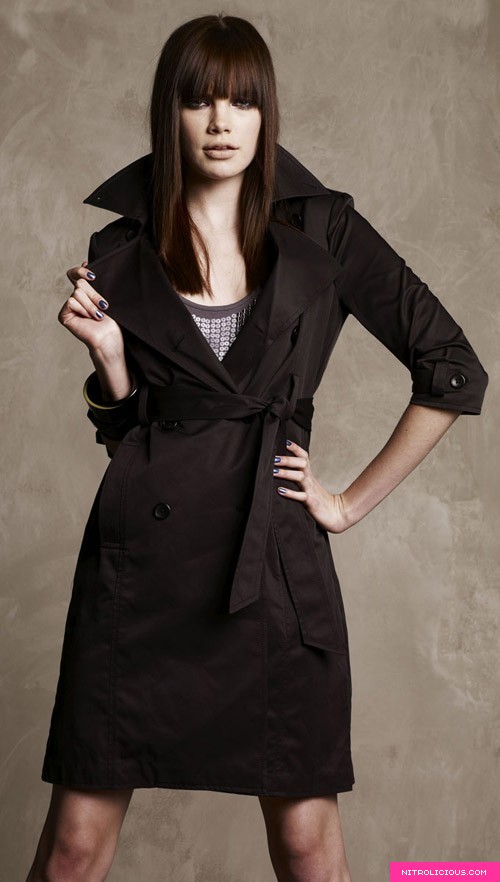 Black Trench, $49.50 | Sequin Striped Dress, $49.50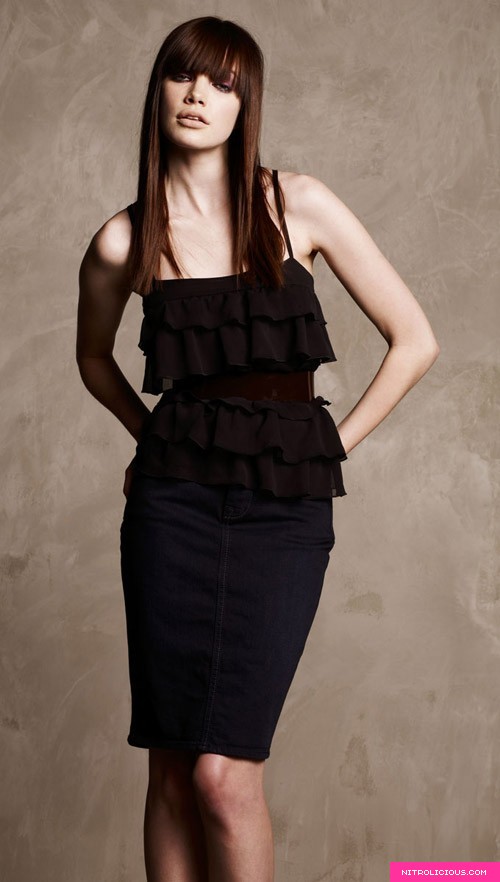 Tiered Camisole, $24.50 | Pencil Skirt, $26.50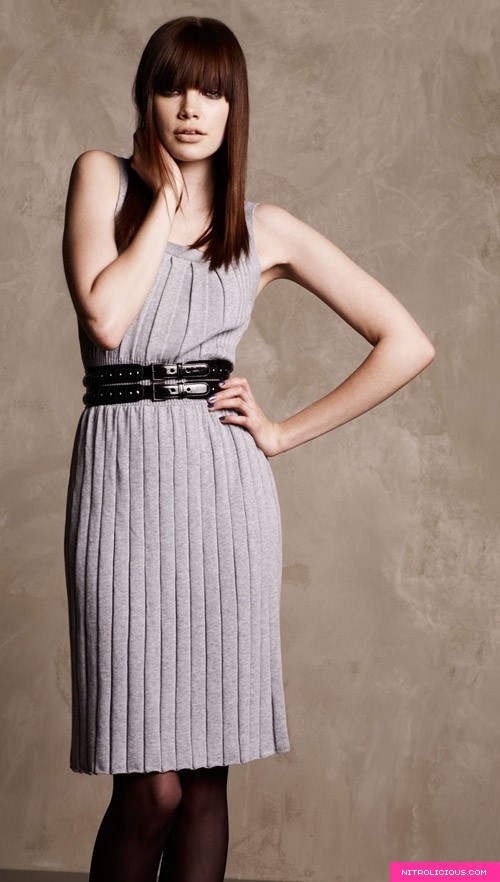 Sweater Dress, $34.50

Tie-front skirt, $24.50 | Sparkly Cardigan, $26.50 | Sparkle Skirt, $29.50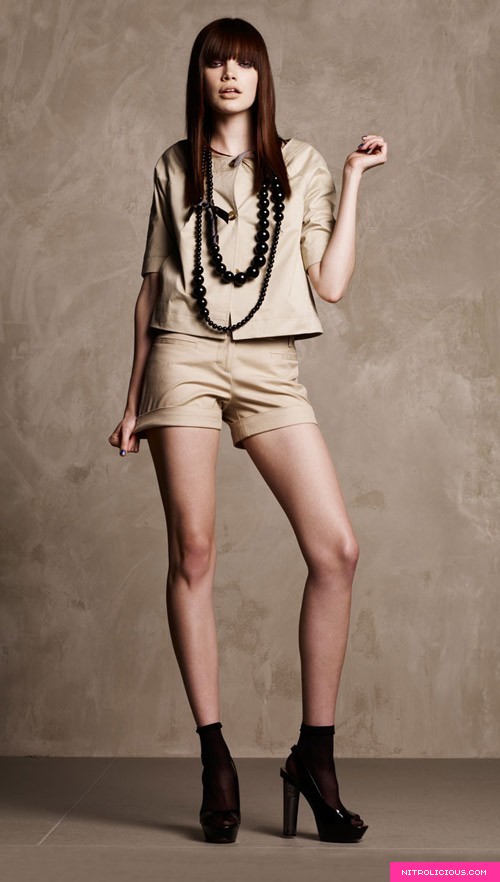 3-button Sateen Jacket, $39.50 | Low Rise Cuffed Shorts, $24.50

Sequined Vest, $29.50
| Short-sleeved Metallic Flutter Shirt, $16.50 | Skinny Jeans, $34.50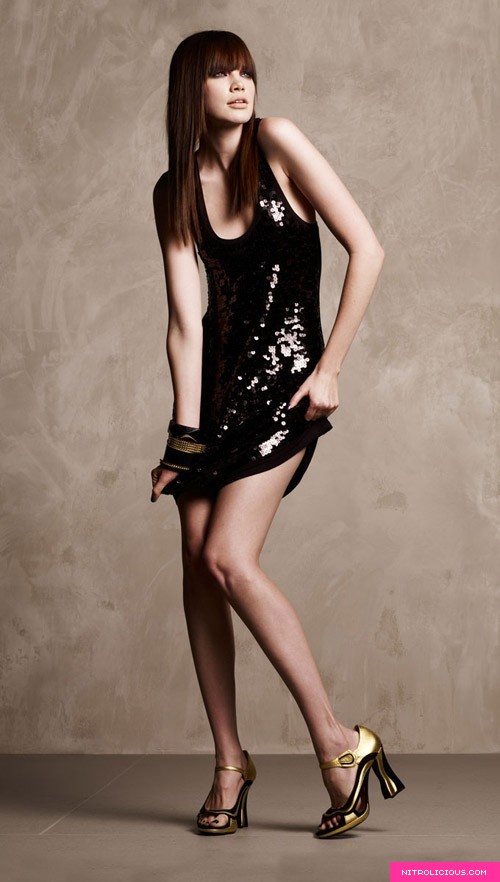 Sequin Racerback Dress, $49.50 (Silver is now available at oldnavy.com
)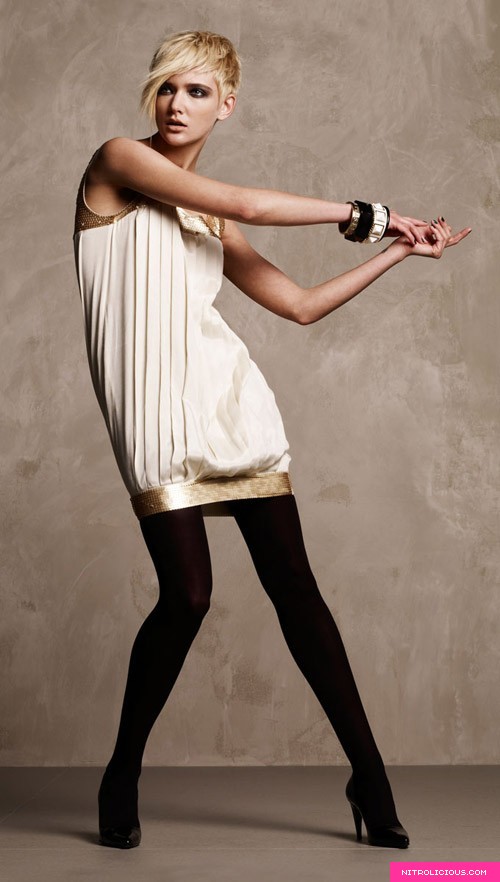 Sequined Tank Dress, $39.50

Ruffle Bottom Dress, $29.50

Color-block Dress, $34.50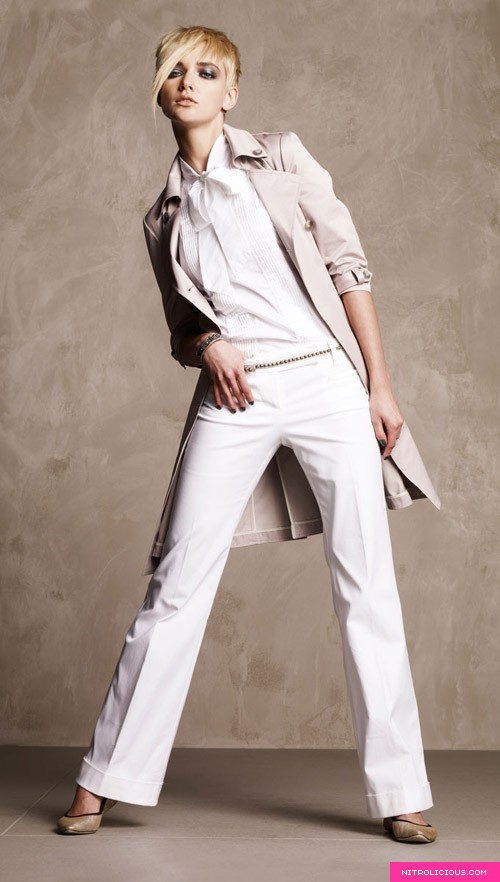 1/2-sleeved trench, $49.50 | Tie-front shirt, $24.50 | Low Rise Cuffed Trousers, $32.50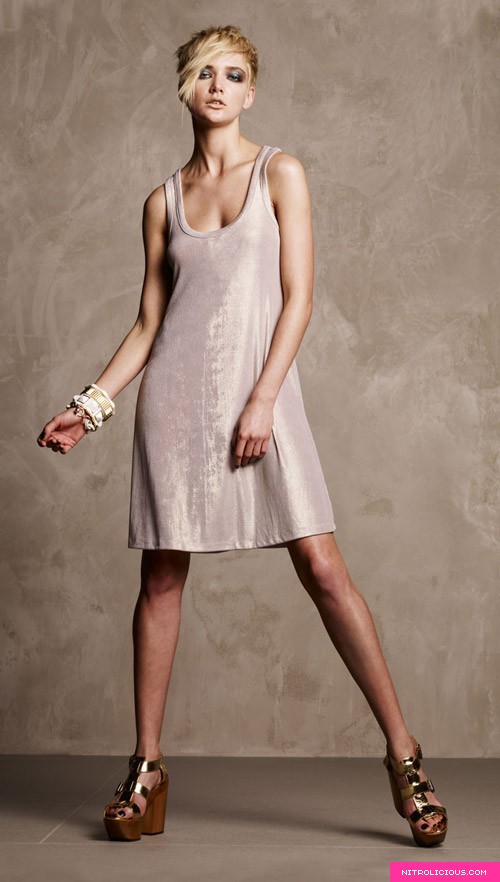 Shiny Tank Dress, $29.50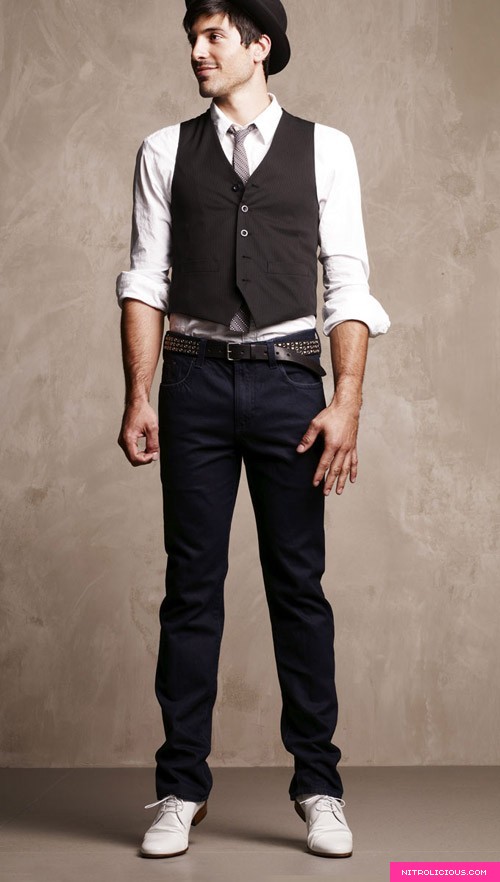 Shiny tie, $16.50 | Fashion Vest, $29.50 | Studded Belt, $20.00 | Straight-cut Jeans, $29.50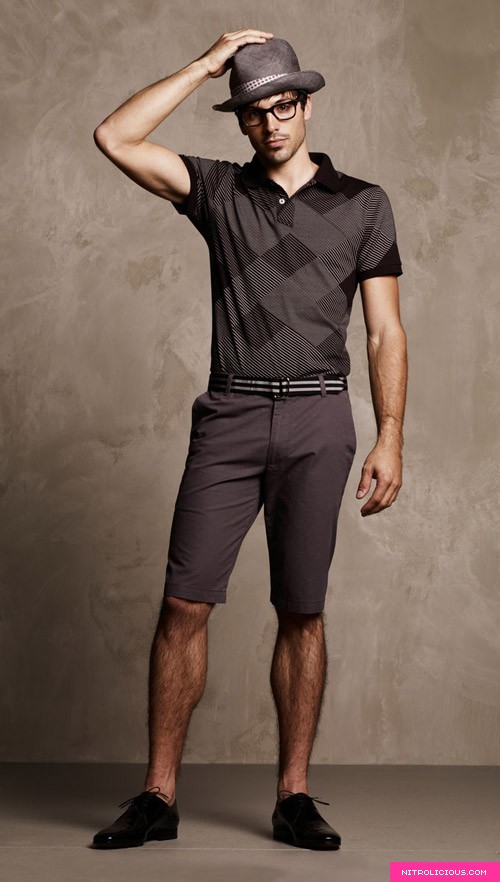 Patchwork Polo, $24.50 | Tailored Shorts, $24.50

Fashion Tee, $14.50 | Straight-cut Jeans, $29.50
—
Press Release:
Old Navy's Summer collection, in store during June and July, continues the brand's strong focus on versatile, fashion-forward clothes and accessories. These looks will take customers easily from day to night whether at work, the beach or at a backyard barbeque. Bring out your inner rock-and-roll with a subtle spray of sequins on a tank top or a dress drenched in shine. Balance that style with classic pieces in reds, blues, and bandana prints.
Rocker Chic – Dance the night away with Old Navy's rock-and-roll inspired pieces. If you're going from work to play, a shiny tank dress ($29.50) or vest ($24.50) with sequined accents with skinny jeans ($34.50) does the trick. For those really looking to get noticed, put on a sequined racerback dress ($49.50) paired with studded suede heel for the full effect. Just want to update your look? Old Navy accessories will get the job done. Studded thong sandals ($19.50) or a glitter clutch ($12.50) can easily be paired with any outfit to give a classic look a sassy flair.
The New Neutrals – Add a twist to classic looks for work, by pairing a white pleated neck-tie shirt ($24.50) with chic and sophisticated khaki shorts with a hint of shimmer ($24.50). A fashionable, yet appropriate, lightweight, belted sweater dress ($34.50) with a fun belt and heels will transform your office work-wear. For those damp days, finish off your outfit with a classic black trench ($49.50).
Americana – Effortless style is a must for those relaxing summer days. Pops of color, whether on a red cap-sleeved dress ($29.50) or a yellow cropped jacket ($34.50) for those cooler nights, will update your look with ease. For those last minute weekend getaways, pack a cross-back bandana dress ($29.50) and sateen Bermuda shorts ($24.50) with a pair of flats; you'll be prepared for any adventure. Look "barbeque chic" with a striped racerback knit dress ($24.50) to make a statement.
Tags: