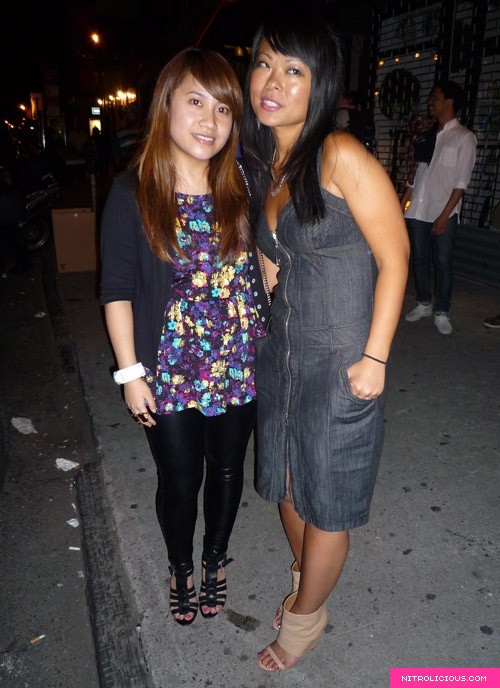 Me and Christine (Complex) ~ so jealous of her fab Maison Martin Margiela Sandal Ankle Bootie
!
After breakfast with Louis Vuitton, I went home to rest up a little before the LRG x Courvoisier Exclusif Party hosted by Complex at Reed Space later on at night. I did a change up with my outfit, kept my H&M top on but threw on my lame' legging, gladiator sandals and switched to a smaller bag to make the look a bit more fun for the night. When I got there, the party was already jammed packed with people chilling and sipping on Courvoisier, it was so crowded it felt like a sauna up in there but Just Blaze kept the party bumpin'. Regardless of the heat, people were enjoying themselves and even DJ Clark Kent and Shan Foster came through to show some luv. Bigups to my gurl Christine from Complex for another dope party!
Peep the pics after the jump…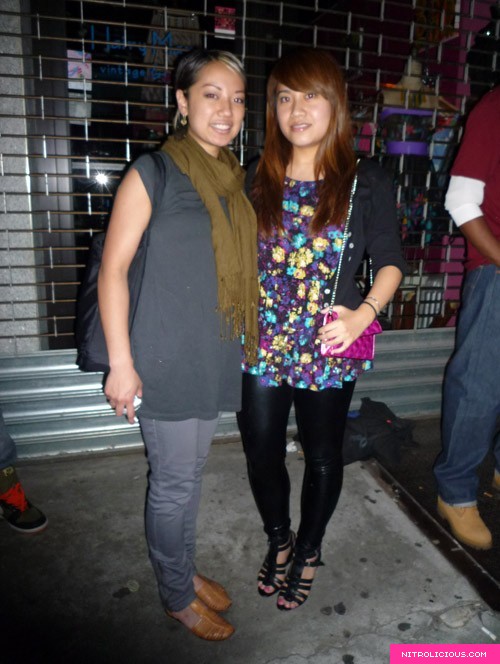 Jessica (Fatlace/The Foundation) and me again haha…I absolutely ADORE my H&M floral printed top (courtesy of H&M, thanks Jennifer & Pansy!) its so fab!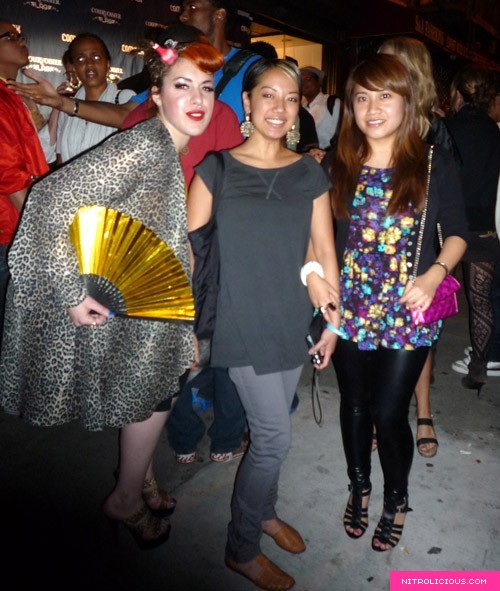 Kerin, Jessica and me outside getting some air…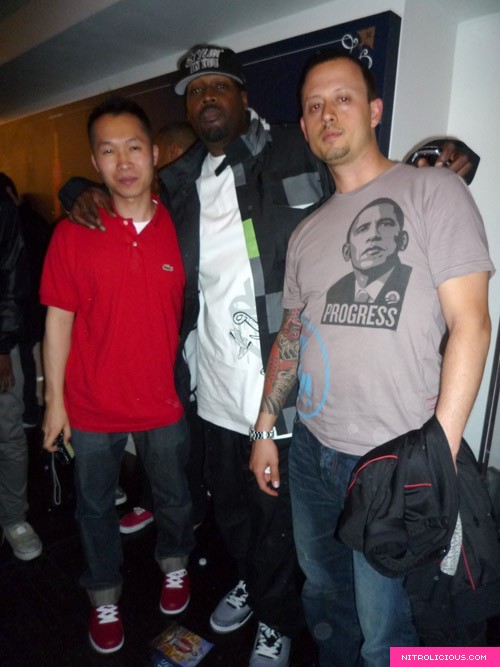 YM (Freshness/Sneaker News), DJ Clark Kent and Hawaii Mike (LTD) sweating bullets…

Jonas (Co-Founder of LRG), Rob and Ray (Mighty Healthy) ~ Jonas knows his shit he was rockin' the black pair of the Maison Martin Margiela L'Incognito Sunglasses the day before at the G-Shock party and yesterday the mirrored/silver pair…SICK. I couldn't help but stare a lil, oops haha!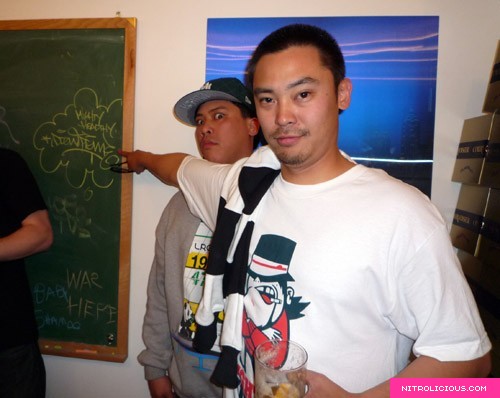 Ray again haha

Shan Foster ~ look out for him…

Sneaker John came thru…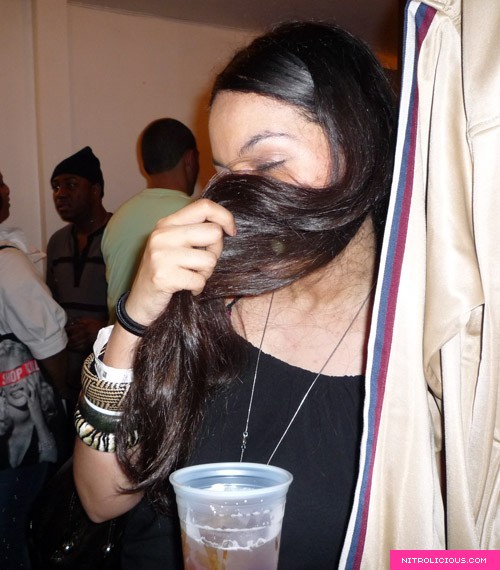 Kari was there, long time no see!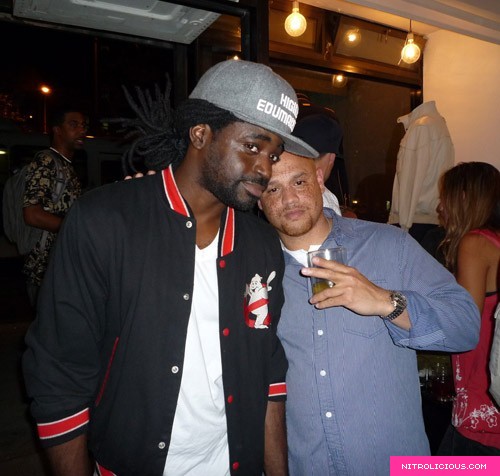 Meka (10 Deep) and Irving (Major Threat)

The Alife boys sippin' it up! 😉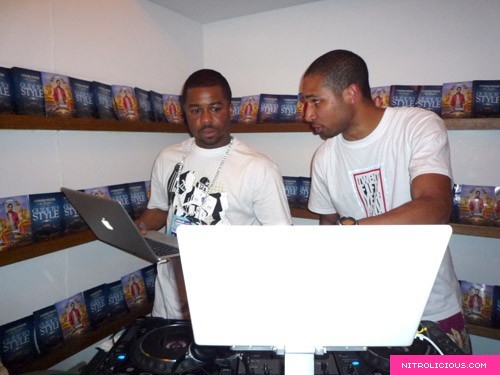 JUST BLAZE!

Just Blaze and little me…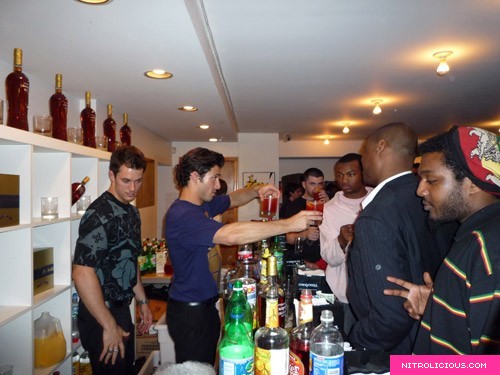 Gimme a drink!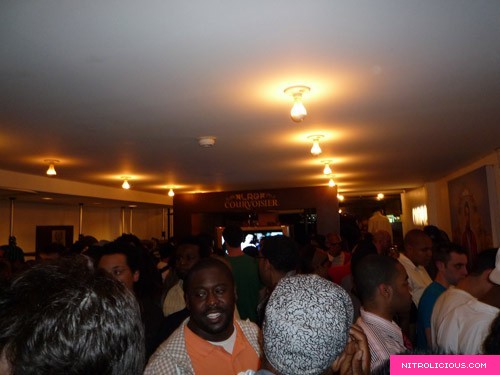 What I tell ya?
Categories: celebrities entertainment/events outfits streetwear
Tags: