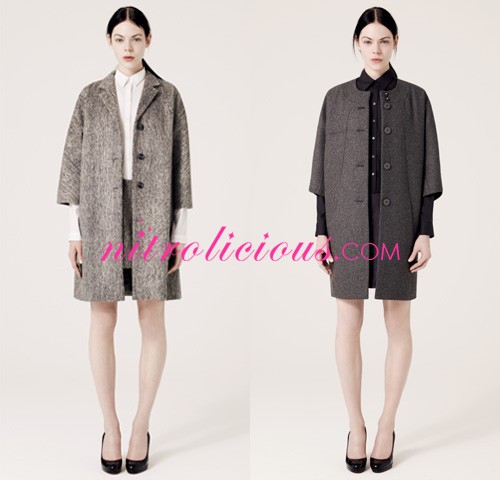 Photography via COS
Ever since I've learned about COS back in 2007, I've been anticipating for a store to open in NYC. Still no news on expansion yet but I've been keeping an eye on the collections coming out from this brand. COS is a subsidiary of H&M, with higher price points but from the meticulous fabrics finish and fit, it looks well worth it. For the Autumn/Winter '08 collection they were inspired by "cupcakes, artists and the everyday mundane". The range is very simply and 'proper' but I really like it, I especially love the coats and the plainness of all the clothes which can all be staples. I want everything from this collection! Check out the 34 looks from the range, you definitely won't be disappointed!
More images and press release after the jump…
Official Press Release:
Cupcakes, artists and the everyday mundane are a hint of the creative preamble that led to COS' design-astute autumn/winter 2008 collection. Placing an individualist spin on accessible garments for men and women, COS conjures new silhouettes for autumn's 'proper dress' look. Four key trends encompass the fashion gamut: from the humble cardigan to the haute coat.
EVERYDAY POETRY
COS finds beauty in the plainness of everyday items and applies subtle design tweaks to render them unique. An A-symmetric cardigan appears to be buttoned up wrong. Blazers are school-like for their exaggerated scale – slightly shrunken or too big. These contrasts spill over into fabrics where heavy wools play off meringue-light sheer organza and silk. Almost disappearing prints (inspired by artist Champion-Metadier) are complimented by a foggy palette of dusky lilac; sage; sun scorched green and mauve.
ACID ICING
Cupcakes epitomise this trend's hues (fairy-cake pink; pale beige; lemon icing; faint pistachio and sugar white). The cherry is a new-look womenswear shape involving half-circle and full skirts paired with neatly cropped jackets. Structured elegance comes courtesy of a modernist dress with built-in hip detail. Menswear too pushes its silhouette with chimney neck knits, rounded coats that taper towards the hem and a softened suit with the cardi-jacket as a blazer replacement.
NEW ARTS AND CRAFTS
The impressionist artist, Egon Schiele, inspired this trend's sombre Pantone-like block prints in midnight navy; rust; berry; burgundy and tobacco. Bauhaus triggered a workwear emphasis. But this trend's serious edge is quickly punctured by energetic bursts of Yves Klein blue colour for sporty zip fastenings. And classic weighty wool cardigans are countered by modernist-light glazed cotton shirting.
COLOUR COUTURE
High voltage colour (lipstick pink; ever green; orange; turquoise and coral) demands attention without need of excess surface decoration. The emphasis here is a deft cut; be it the perfectly curved line of an egg-shaped coat or the origami-neat pleats of a papery silk party frock. Menswear too embraces punchy colour and plays on tones: a suit and sweater are shades of the same colour and a tie takes on the hyper version of the hue.
ACCESSORIES
To coincide with this season's 'very proper' look, accessories are top notch. Men's brogues, lace-ups and urban sleek bags are made to the highest quality. Women's perkily petite ballerina pumps are contrasted by provocative spike heel platforms and bold embellished neck pieces.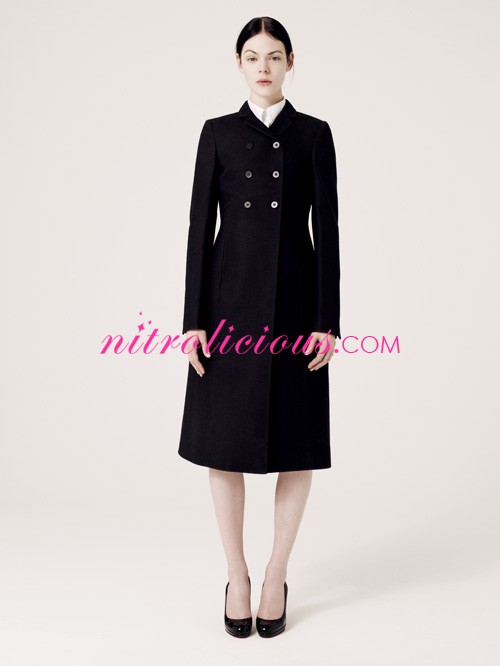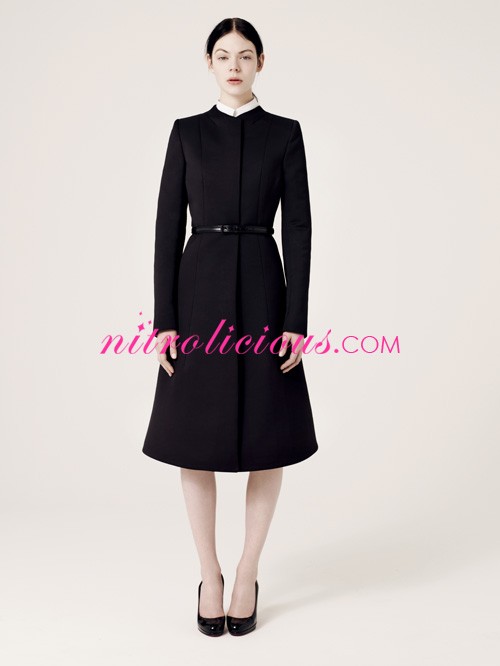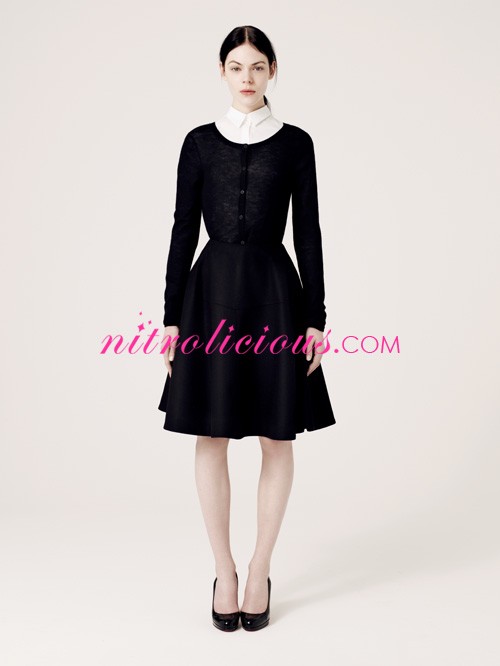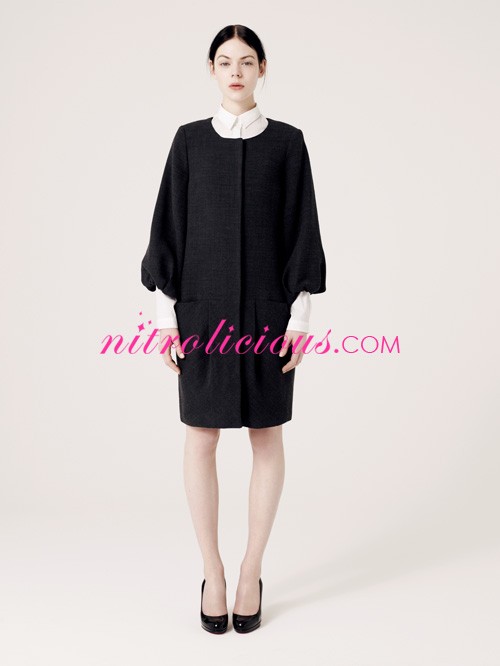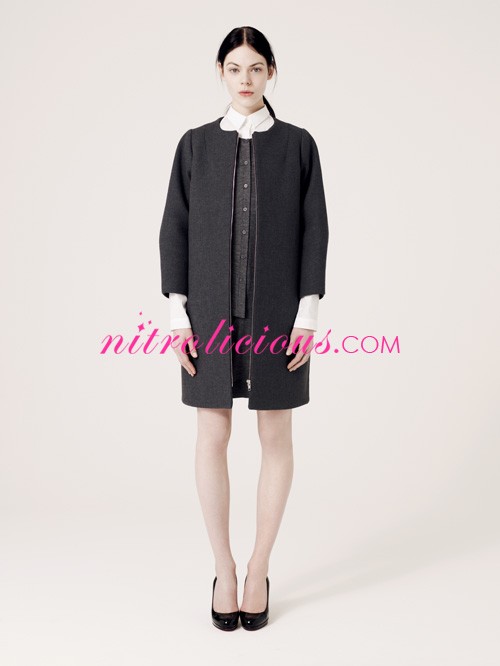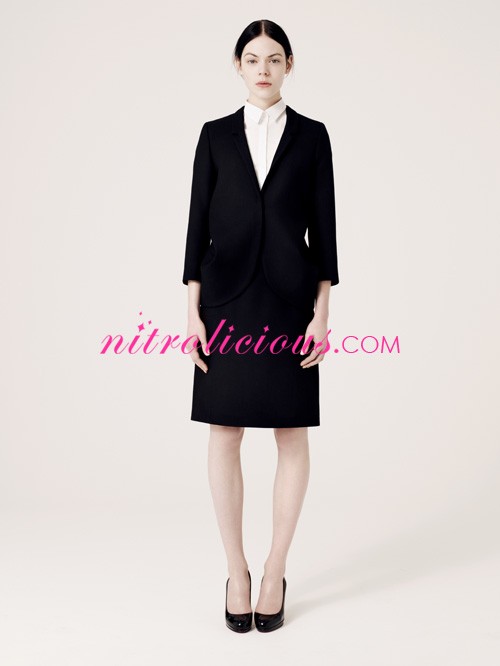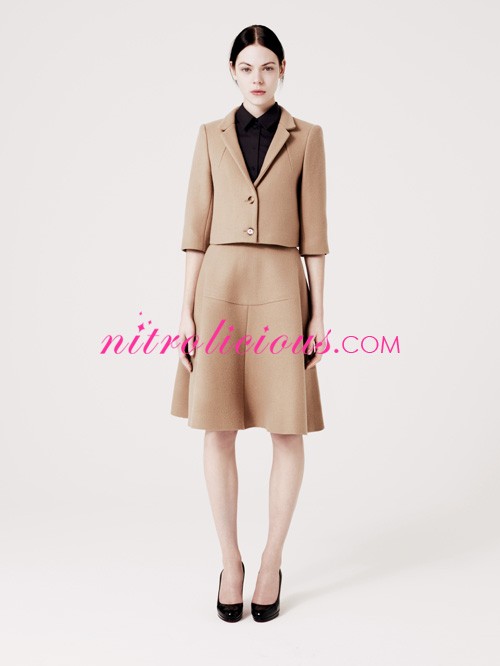 More pics on page 2…
Tags: