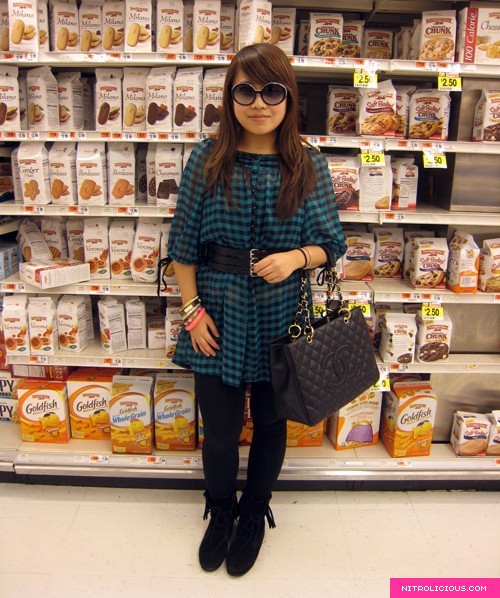 Pathmark ~ Goldfish Snack Section (I luv the snacks!)
Yesterday was a great day, went out for lunch with Ada at Korean Town then shopped at 34th Street's H&M and Forever 21 we both picked up great pieces (pics to come). Afterwards we headed up to Barneys to check out the Rogan for Target collection (it def looked better in person then in pics), more on that later. Then continued on to shop at 5th ave, it was exhausting but fun – I always luv shopping with her.
It was also my baby, Puffy's 9th b'day, after dinner B drove me to Pathmark to pickup some Purina FrostyPaws (doggy ice cream) to celebrate his wonderful day and also to stock up on some Quakes Rice Snacks – it's my latest obsession. Puffy loved the ice cream and of course he shared with Cookie, how cute! I love them to DEATH!!!!!!!!!
Dress/Top: Bought from HK
Legging: American Apparel
Bag: Chanel GST
Boots: Minnetonka
Sunglasses: Chanel 5120
Belt & Bangles: H&M
Categories: outfits
Tags: