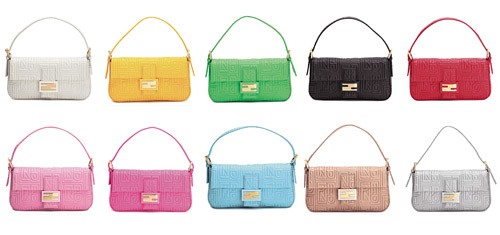 Fendi Baguettte, $995 each
Earlier this month, I hit up the Fendi 10+ Party in Hong Kong and experienced first hand the Fendi 10+ Project. Guests were able to get on the computer and release their artistic skills to create their one of a kind Fendi Baguette and order on the spot. There were also several Fendi Baguettes that were designed by Hong Kong celebrities showcased at the party, it was quite interesting.
eLuxury.com
is now offering the Fendi 10+ Project in honor of the 10th Anniversary of the Fendi Baguettte
. Paying homage to the original IT-bag, Silvia Venturini Fendi has reinterpreted the iconic style in 10 eye-popping colors as well as a Paint-Your-Own Baguette
, a blank canvas version complete with 10 Pantone markers to create your own design. Great for the people who love DIY!
One more pic after the jump…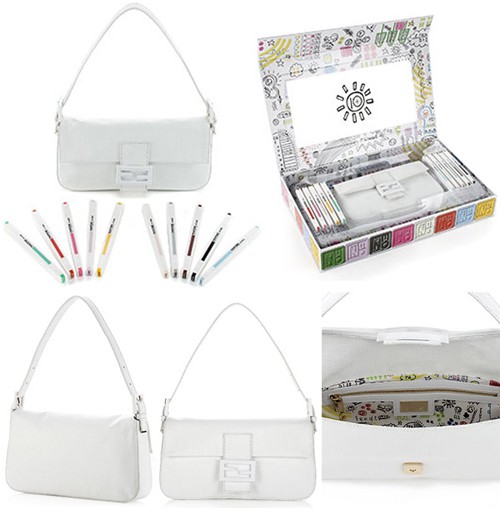 Fendi Paint-Your-Own Baguette, $1300
Tags: