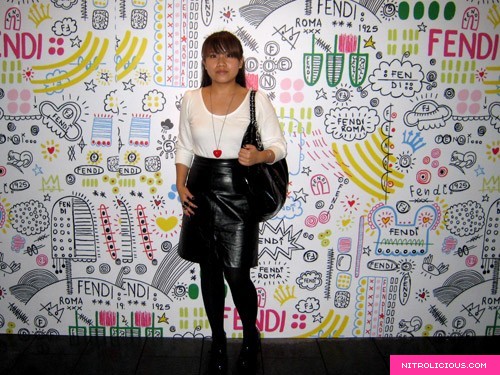 April 2, 2008 – Fendi 10+ Party in Hong Kong
The second event that I attended last night was the Fendi 10+ Party at Gallery By The Harbour. The event is to pay tribute to the iconic Fendi Baguette Bag. The Baguette Bag marks its 10th anniversary with a collection of 10 bags in 10 pure colors designed by Silvia Fendi to celebrate the importance of colors.
The party was bumpin' with DJ Becareful Lee (Sam Lee) spinning, many local celebrities, models, fashionistas, socialites and friends came through. The party was full of color and life, not only were you able to mingle with your friends there were also colorful cookies , star shaped jellos and "Fendi" ice cream to satisfy your sweet tooth! Besides munching, you can release your inner creativity by spray painting on the walls – it was dope! This is definitely one of the best parties I've been to in awhile, very creative also – there's just so much to do there you won't get bored. Bigups to Trish and Real!
If you're in Hong Kong you should def check out the Fendi 10+ exhibition at Gallery By The Harbour, it starts April 3rd through April 27th.
More pics after the jump…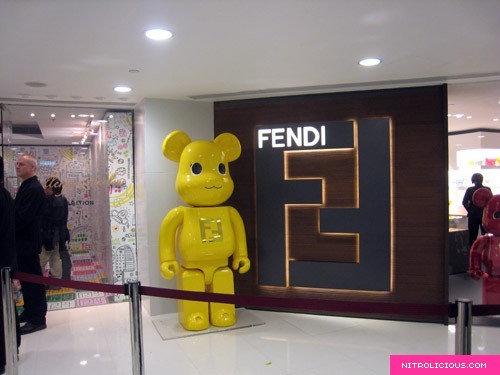 Entrance…

Fendi "blocked" floor…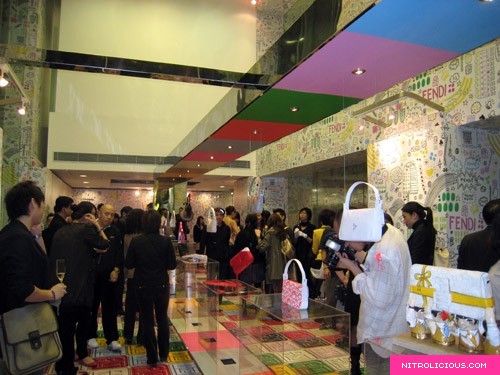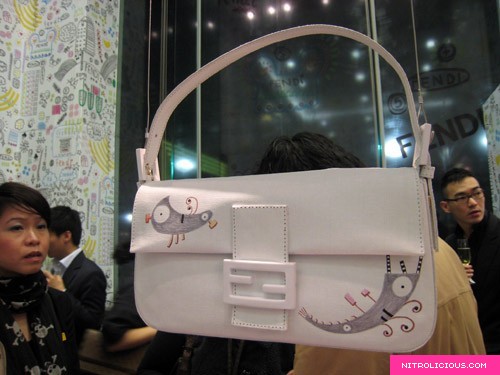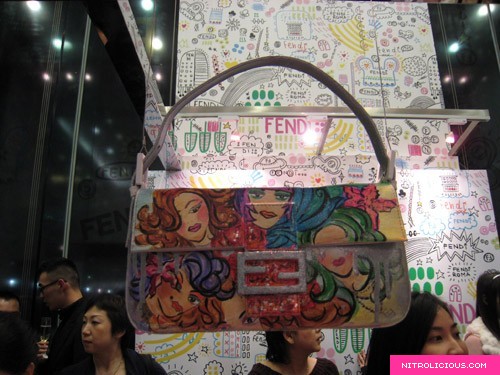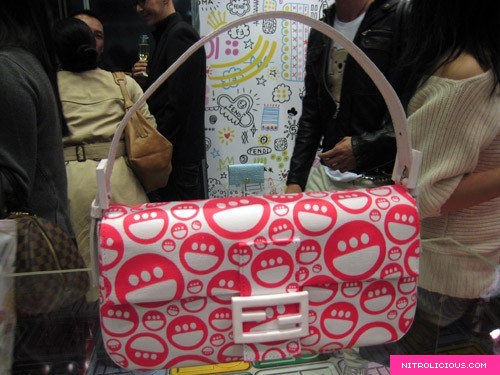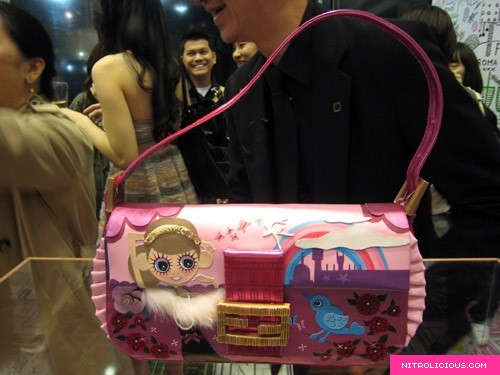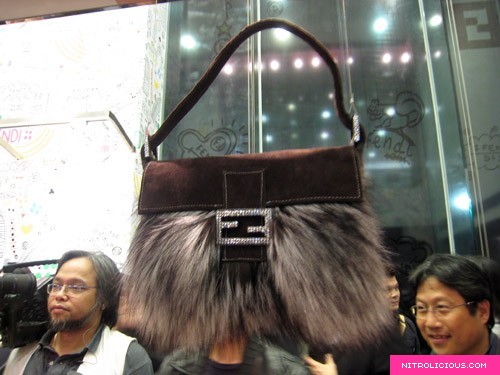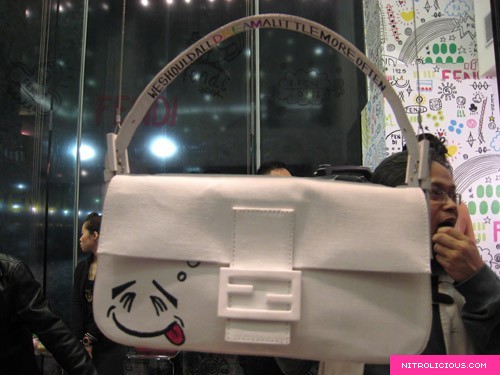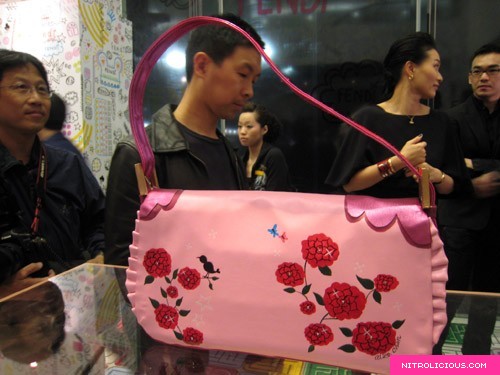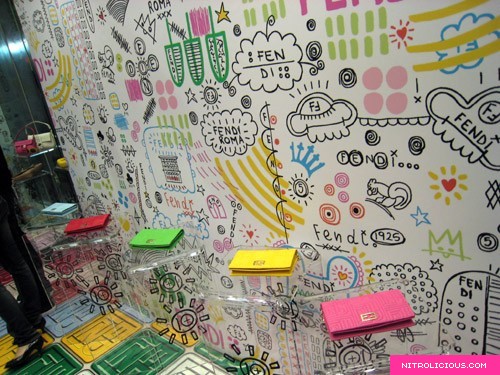 More pics on page 2…
Categories: celebrities entertainment/events handbags hong kong outfits toys/design travel
Tags: