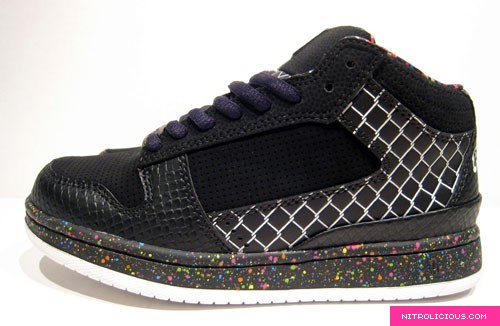 nitro:licious is getting lotsa love from everybody, here's another dope giveaway for my readers! This time I have teamed up with my buddy, Mdot from JB Classics to giveaway a pair of JB Classics x Sneaker Pimps Getlo Mid – Version 2 kickz (she even hooked your gurl up with a pair, thanks M). They are super cute, even more so in person and most importantly extremely comfortable. If you're a size US 3.5 (boys) then you have a chance of owning these! You guys know the dealz, one (1) lucky winner will be randomly chosen from the entries to win these dope kickz! Good Luck. Sponsored by JB Classics.
For detailed images of the kickz peep here.
Giveaway Starts: Monday, February 4, 2008 – Now
Giveaway Ends: Monday, February 11, 2008 – 11:59pm EST
Giveaway has ended, the winner is Janice – hope you enjoy these.
Please follow the guidelines below to be considered, one comment per person…
Giveaway Guidelines (all must be completed to be considered):
Sign-up for my weekly newsletter.
Age / Location (City, ST). International winner must agree to pay for shipping/handling.
Answer Question: What are the three (3) things that make a sneaker for you? ie. style, etc…
Please be sure to complete all guidelines or your entry will not count! Good Luck…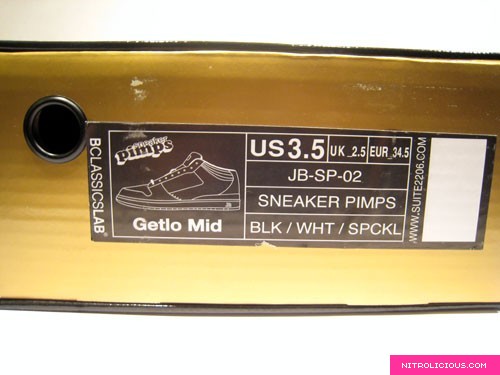 Categories: contest/giveaway kicks
Tags: