Interview with Mdot @ JB Classics
Interviewed by Tom Bradley
Produced by Wendy L.
Let's get intimate with my gurl, Mdot from JB Classics. She's a friend and a very talented lady that makes an impact in the dominant male street culture. I honestly think being a designer is very hard, coming up with fresh ideas and then transforming it into "actual" pieces is even harder, I have respect to all the designers. We def need more ladies to represent! Read on and get to know her a bit more…
Q: What are you wearing today? *You know I had to do it haha*
MDOT: Ahahaha! only for you…would I do this…
Tee: Wrong Works X DAMAGE Fake Celebrities tee
Jeans: Earnest Sewn cigarette jeans
Kicks: JB SDM's Series LINKS
Hoodie: Recon Money Hoodie
Full interview after the jump…
Q: Tell us about yourself.
MDOT: Growing up in a family business and living around the world from Cairo to New Mexico to Turkey lead me to where I am at today. I currently spend all my days co-directing a brand's vision. I always take on any great opportunity and run with it. As a result, I am engulfed in the dream and making history along the way. I suppose the beauty in it all, I love what I do.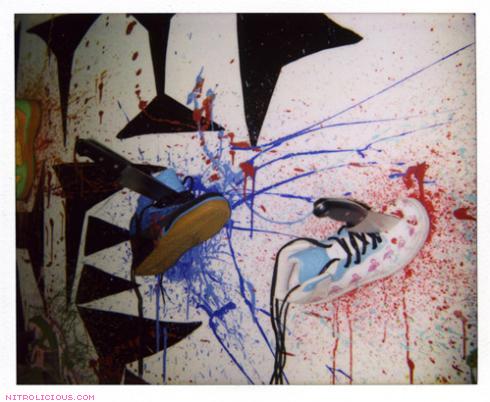 Q: What's the worst fashion faux pas?
MDOT: UGG Boots with mini skirts!! YUCK! To those guilty rocking this style please stop unless you surf/live off the coast of Australia. That is my all time favorite to hate on.

Q: Who is your favorite designer?
MDOT: Hard to just pick one…. I'd have to say CHRISTIAN LOUBOUTIN. He knows how to make a sexy shoe.
Q: What has it been like to design footwear under the JB banner?
MDOT: It's been a true learning experience. I have gained so much advancement & knowledge on footwear construction, materials, fitting, packaging & production cycles. The best part of designing footwear under the JB banner is taking your vision all way to the shelves. Not only am I responsible for designing, I have to take it through all the layers. From the concept/design to costing/production to quality control to product shots to marketing to the sales. I feel most footwear positions in this vast footwear market have such a singular role and I am super lucky to experience all the facets with this much freedom and hands on approach.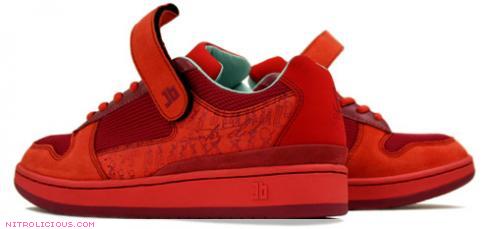 Q: Is there a certain anxiety involved when you are taking a brand in a new direction, especially when this new path runs through the muck of gender bias and male chauvinism?
MDOT: Well anxiety is definitely present…if you place the cart before the horse, which we do as brand everyday. Yet, I feel strongly that there can be a huge reward & not so much risk when you notice a void in the market and you are fulfilling it. The want is there so it's about doing your homework. For the past few collections we've tested the market by releasing a few styles in female sizing every collection. Slowly previewing and tweaking the line to meet both end users in the middle. We are not necessarily shifting the brand's direction just catering to the female audience as well. Since I am a female in a male driven industry (reality is most product industries are male driven) it gives me that edge. I've been frustrated with what's produced, So I create products for both genders in mind. I am that consumer I create for!!
Q: When you were drawing up models for the female line, what were some sources of inspiration and were there any objects/ideas/people you found your work constantly referring to?
MDOT: Well forever, I have been inspired and moved by the modern furniture design, especially mid-century design. So the use of classics lines & colors paired with luxe materials & accent details. Another huge inspiration is the handbag industry. My first approach with footwear design was through material experimenting. Really taking outside-the-box materials, such as weave materials used in the handbag industry & applying them to the footwear panels. Now I am working on bringing lighter silhouettes to the picture. Hybrid, or cross-casual kicks incorporating technologically advanced materials found in the action sports arena. 
Q: At what point do you feel the male driven consumerism of Street Culture rivals what has commonly been known in this culture as the women's world of shopping?
MDOT: Both markets eat up new products. It starts with the following of the latest release to the seeking of the limited & distinctive products in both markets. A lot of the male driven consumerism is due to products produced only for the male audience. Brands not paying attention to the women consumer out there and sometimes missing it when they do try to cater to the females. I've noticed some brands in the culture whether it be footwear or apparel have a misconception that something frilly is needed, the bottom line is women have attitudes above and beyond & always have expressed it thru their dress, and the void is larger than ever now.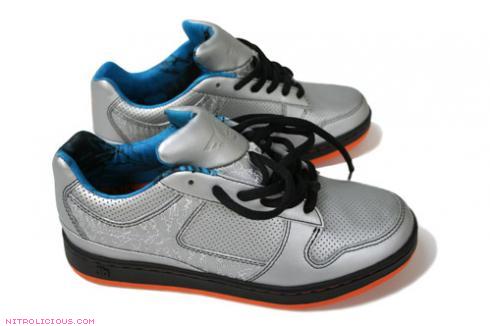 Q: What do the females bring to the Street Culture institution that it currently lacks?
MDOT: Firstly females bring an overall balance to the culture and knowledge of standards that it's currently missing. Other elements that female consumers or designers bring include fashion forwardness such as material appliqués, techniques, & provoking color combinations that many designers use throughout the fashion world. We do encourage designers and brands to search for inspiration from the fashion industry and try pioneering styles.
Q: JB is known for his great use of materials and craftsmanship when building his lines. How have you emulated this positive cue and are there any new materials or technologies that were used on this line?
MDOT: Like I mentioned earlier, I have been experimenting with materials on models I designed in the past. Material details used include waterproofing, bark tanned leathers, distressed leathers, reflective materials & looking into Crypton® Super Fabrics to add that technology element. Definitely looking forward to launching the technologies we have in the pipelines for the next collection releases. Stay tuned for more details. www.suite2206.com
Q: Will any apparel or accessories be accompanying the footwear?
MDOT: Apparel  & accessories will definitely be a part of the big picture. They will be in small numbers and include rare pieces coinciding with the lines. Be on the lookout for everything from driving gloves to outerwear.
I am also projecting to launch a luggage line under the JB Classics umbrella.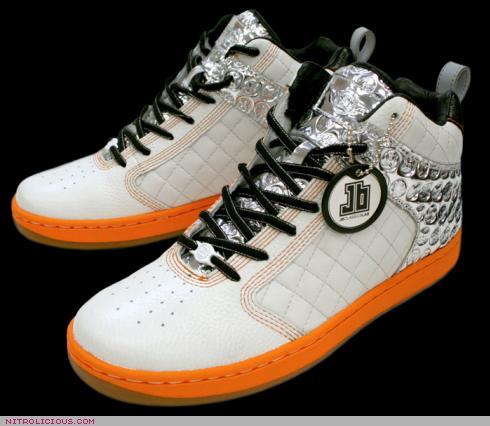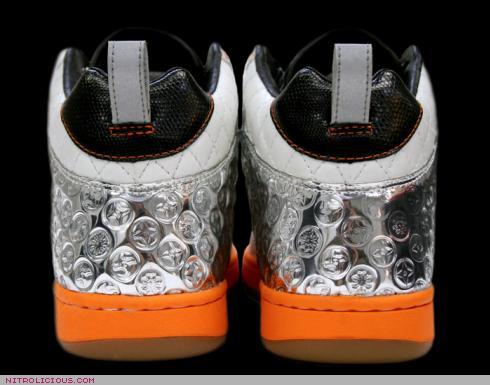 Q: When will the line drop?
MDOT: We'll some of what I mentioned above will actually be found in JB Classics next line releasing this august 2007. The full spectrum will follow in Winter 2008.
For more info: www.suite2206.com
Categories: features/interviews kicks
Tags: