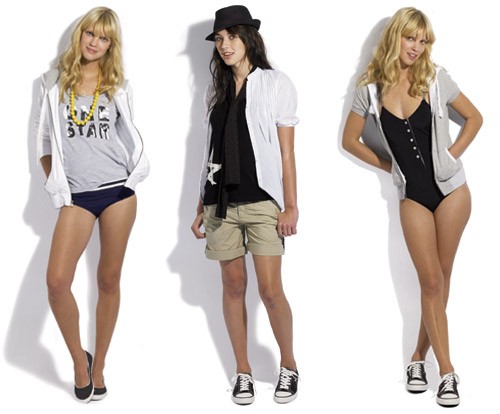 Photography: Target 
Now that the Jovovich-Hawk for Target collection is set to release in March, in the interim Target announces its latest collaboration with Converse to offer One Star vintage inspired lifestyle apparel and footwear exclusively at Target beginning in February 2008. The One Star collection, offers exclusive lifestyle and vintage inspired contemporary sportswear collections for men and women, including denim, non-denim bottoms, knits, wovens, graphic tees, sweaters, dresses and outerwear. One Star footwear includes exclusive and limited edition product for men, women, and children.
For Target, the One Star collection focuses on the tension between classic sportswear and vintage athletic influences, juxtaposing track pants with tailored, rumpled oxfords. The collection consists of conventionally performance-based pieces with a modern aesthetic, resulting in everyday looks in wearable fabrics and stylish silhouettes.
One Star apparel presents a complete range of separates, including vintage-inspired denim, lightweight knitwear, graphic tees, polos, feminine dresses and contemporary outerwear, and updates it by incorporating unexpected stripes, metallics and pastel prints for spring. The One Star footwear collection draws inspiration from a century of heritage and includes limited-edition screen prints and color ways for men, women and kids. Each item in the collection boasts well-considered "hidden surprises" such as distinctive catch-phrases that read "Inspire Originality" and "Be Your Own," adding authenticity to each design and creating value for Target guests.
Do you like any of this?
edit:
Forgot to give my own thoughts, I'm not really feelin' this collection. The only thing I might consider buying are the Glitter Skimmers, but I'd have to see them in person first. This collection is not really my style, which is a good thing since I need to closet diet haha.
More pics and info after the jump…
WOMEN
For women, traditional athletic pieces are updated with eye-catching details such as beading, sequins and metallics, taking a typically masculine silhouette and making it ultra-modern and feminine. Iconic eyelet grommets and half-moon details adorn pieces in the collection, calling attention to the brand's signature style and vintage vibe. Varsity jackets, knit jersey tanks and fitted Henleys cater to the easygoing tomboy while A-line tunics and lace-trim camisoles in flirty fabrics and subdued shades appeal to the style-conscious woman. For summer, mixing the shine of silk with matte jersey fabrics on everyday pieces creates exciting ways to dress up a weary wardrobe. Dresses are beautifully detailed with twill taping and cinched waists, and allow greater versatility between work and weekend when worn alone or over fitted jeans. The One Star footwear collection offers women a variety of fabulous options – from preppy oxfords in must-have colors and polka-dots, to skimmers in shiny metallics and floral prints. The line also offers the basic court sneaker in white leather, and flip-flops in eye-popping hues that are perfect for warmer weather.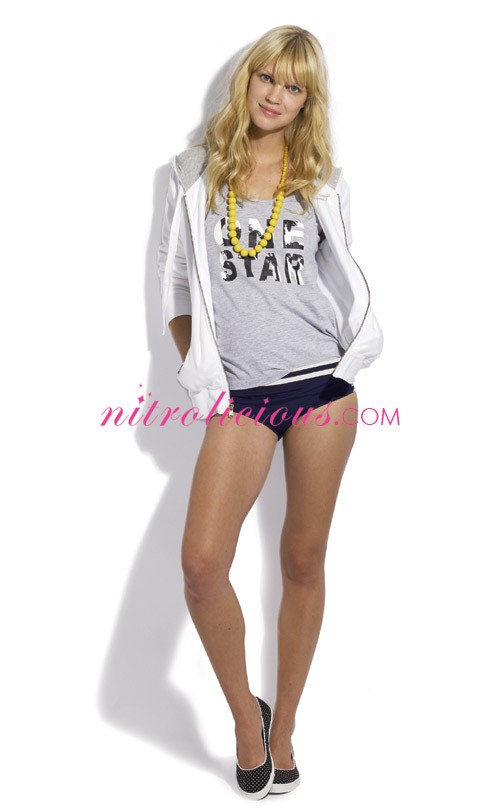 Hoodie in White, $24.99 | One Star Palm Tank in Gray, $14.99 | Basketball Tankini Bottom in Blue/Ivory, $16.99 | Polka Dot Skimmers in Black, $29.99

Cropped Moto Jacket in Ivory, $34.99 | Paper Bag Dress in Gray, $39.99 | Glitter Skimmers in Silver, $29.99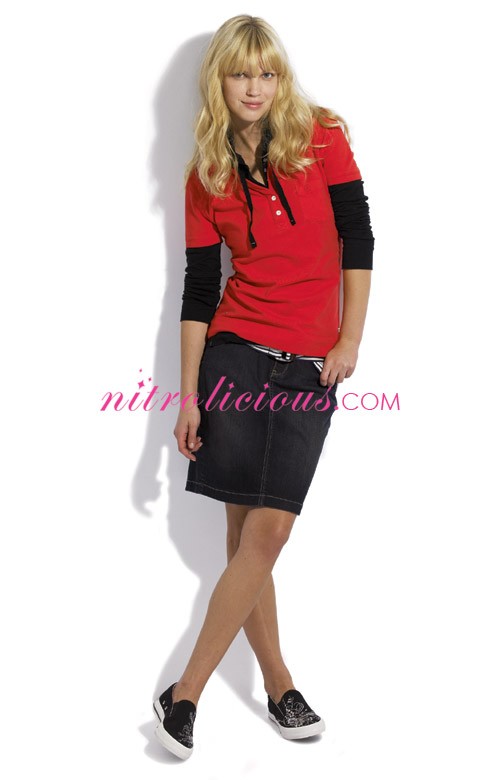 Polo in Poppy, $16.99 | Hooded Henley in Black, $19.99 | Pencil-Style Denim Skirt in Dark Wash, $26.99 | Metallic Skidgrip® in Black, $34.99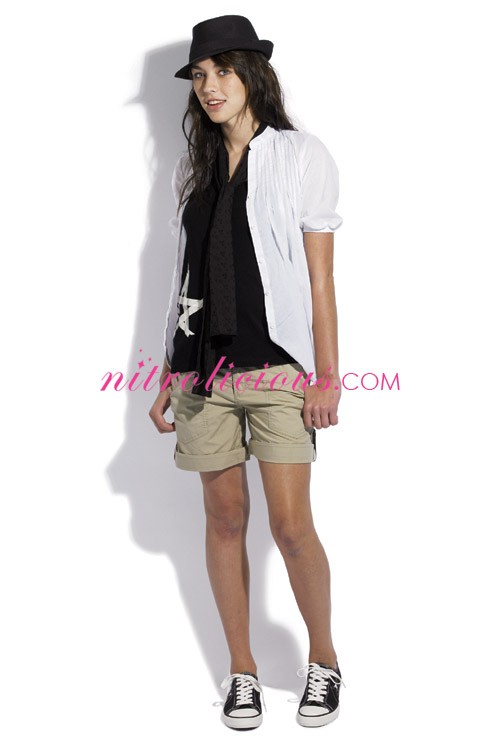 Pleated Woven Top in White, $22.99 | Tape Beater Tank in Black, $14.99 | Snap Poplin Shorts in Khaki, $24.99 | Lace-Up Oxfords in Black, $29.99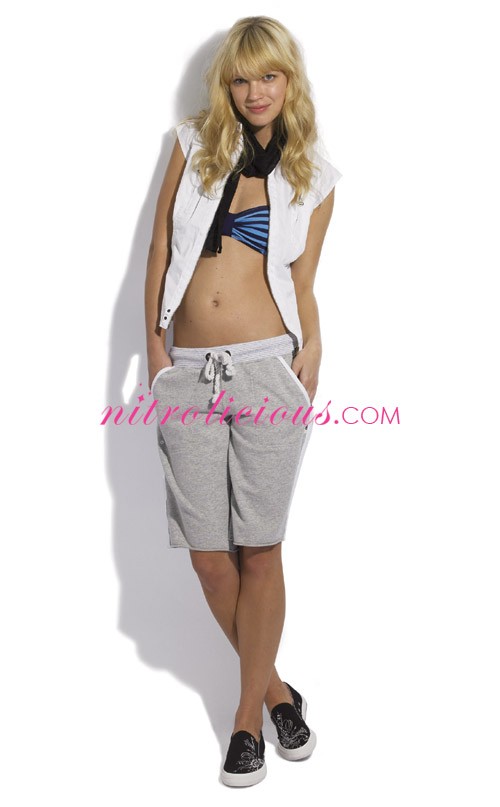 Twill Vest in White, $24.99 | Bandeau Bikini Top in Navy/Blue, $16.99 | French Terry Knee-Length Shorts in Gray, $16.99 | Metallic Skidgrip in Black, $34.99

Striped Hoodie in Blue/White, $34.99 | Starburst Tank in White/Black, $14.99 | Straight-Leg Denim Jeans in White, $32.99 | Lace-Up in Oxfords in Black, $29.99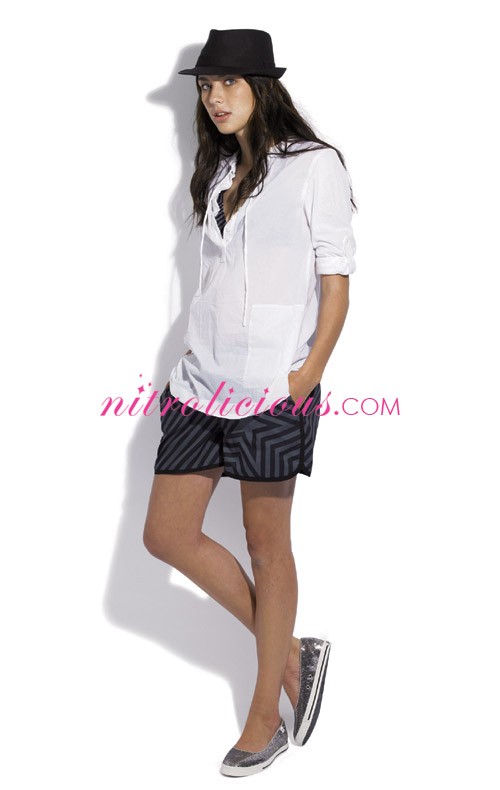 Knit Henley in White, $22.99 | Star-Print Bikini Top in Black/Gray, $16.99 | Star-Print Board Shorts in Black/Gray, $16.99 | Glitter Skimmers in Silver, $29.99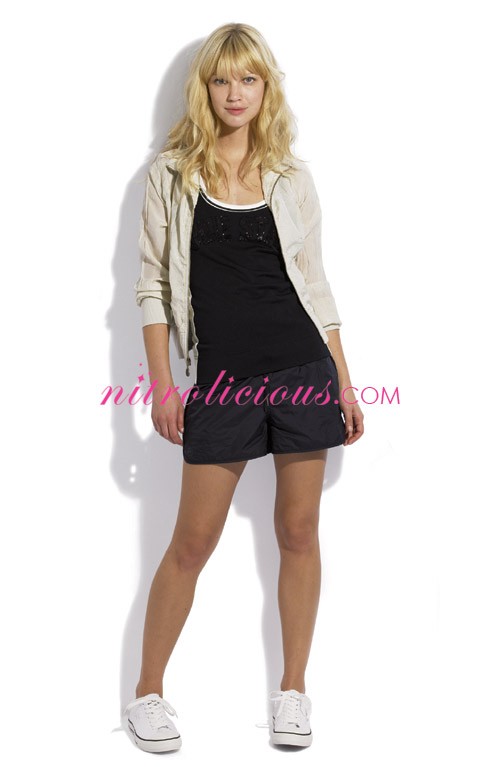 Cupra Jacket in Ivory, $34.99 | Graphic Beaded Tank in Black, $24.99 | Running Shorts in Black, $16.99 | Lace-Up Oxfords in White, $29.99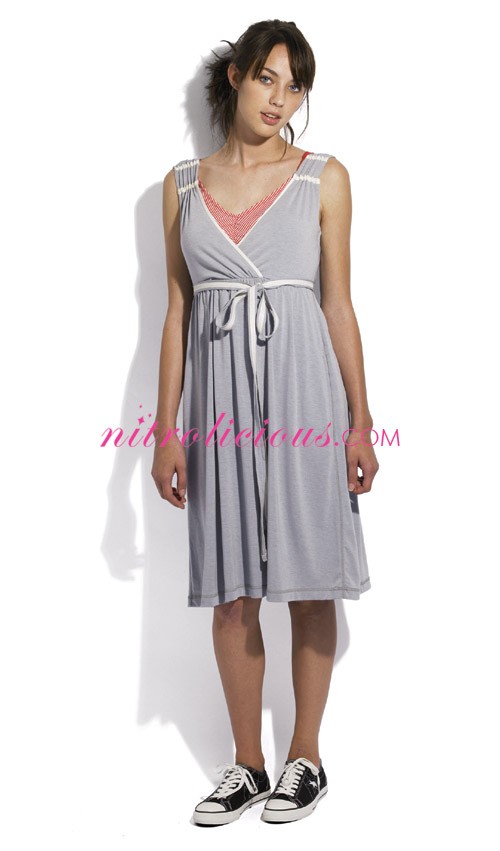 Jersey Tie-Waist Dress in Gray, $29.99 | Striped Knit Bias Tank in White/Red, $14.99 | Lace-Up Oxfords in Black, $29.99

Woven Cami Dress in White, $24.99 | International Champ Puff-Sleeve Tee in Black, $14.99 | Polka-Dot Skidgrip in Red, $34.99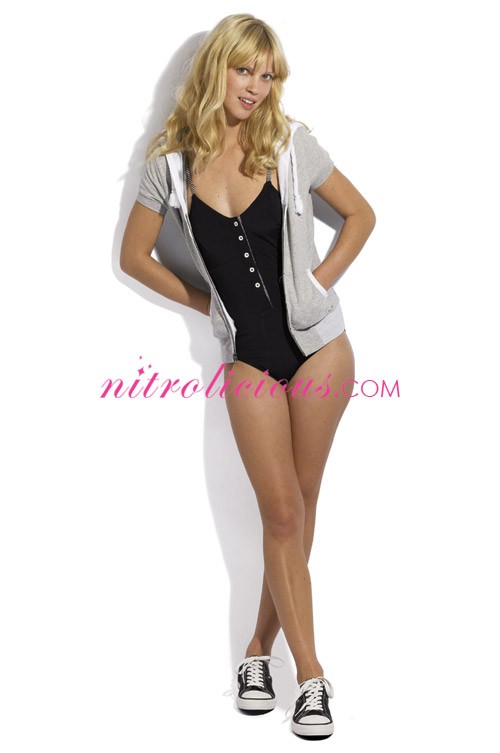 Short-Sleeve Terry Hoodie in Gray, $24.99 | Henley One-Piece Swimsuit in Black, $29.99 | Lace-Up Oxfords in Black, $29.99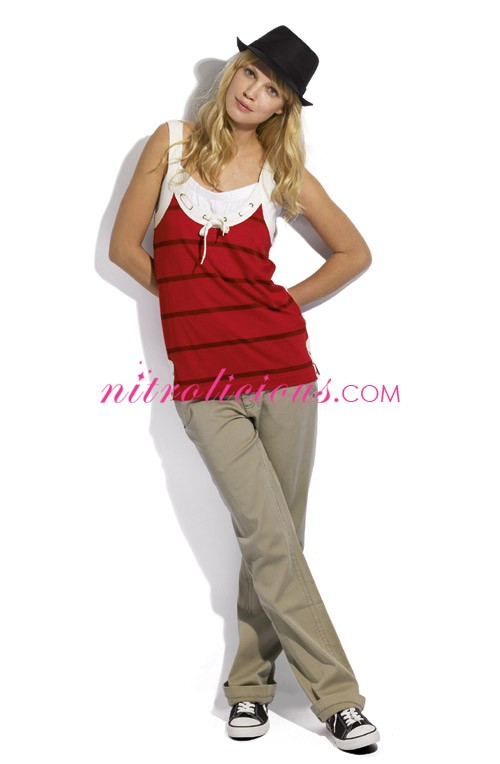 Plaited Basketball Tank in Red/Poppy, $14.99 | Ruched Tank in White, $12.99 | Twill Chinos in Vintage Khaki, $27.99 | Lace-Up Oxfords in Black, $29.99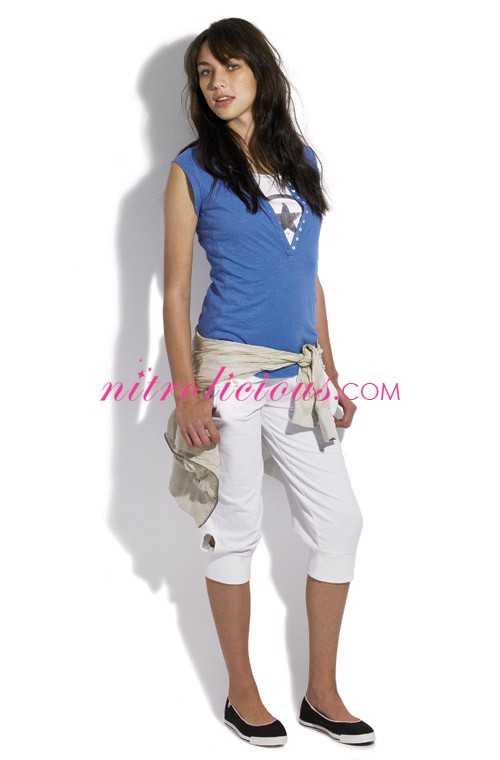 Sleeveless Henley in Blue, $14.99 | Logo Tank in White, $14.99 | Cupra Jacket in Ivory, $34.99 | Fleece Keyhole Cropped Pants in White, $19.99 | Skimmers in Black, $29.99
Check page 2 for the women's shoe collection…
Categories: fashion kicks target
Tags: