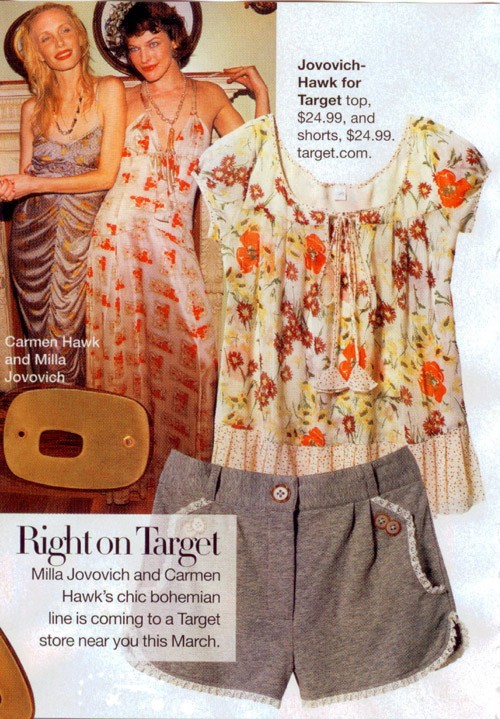 Thanks to reader h for the tip, here's the first look to the much anticipated Jovovich-Hawk for Target collection. The shorts is quite cute, I can't wait to see the rest! Once again, the collection is slated to release in Target stores and Target.com on March 2nd! Scan via Sally Jane Vintage
Are you excited or did this just kill it for you?
edit:
Check the collection preview here!
Categories: celebrities fashion target
Tags: