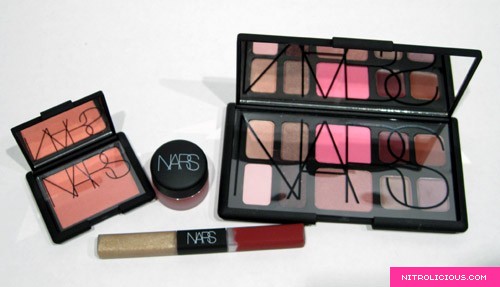 Just droppin' in to remind those that have not entered the nitro:licious x NARS Cosmetics Giveaway that this is the LAST DAY you can enter! You wouldn't want to miss this great chance to win a set of NARS products!
Giveaway Starts: Sunday, January 6, 2008 – Now
Giveaway Ends: Sunday, January 13, 2008 – 11:59pm EST
*Giveaway has ended, the winner will be announced on Monday, January 14, 2008! Thank you for participating!
Categories: beauty contest/giveaway
Tags: