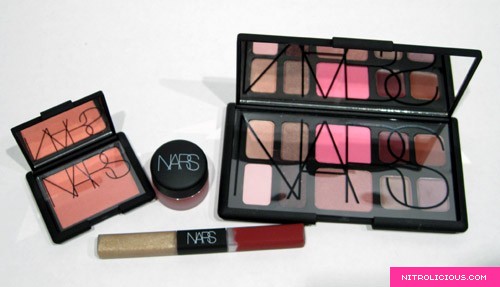 To start off on a great new year, nitro:licious has teamed up with the prestigious makeup brand, NARS Cosmetics to giveaway a set of beauty products to one (1) lucky winner! NARS Cosmetics is a favorite amongst top makeup artists, celebrities, models and beauty editors – their products have exceptional quality and their packaging is amazing too (I luv the "rubberized" cases). Sponsored by NARS Cosmetics.
The set consists of four great products, $146 worth of goods!
Giveaway Starts: Sunday, January 6, 2008 – Now
Giveaway Ends: Sunday, January 13, 2008 – 11:59pm EST
*The moment you've all been waiting for, the winner is…NADIA (ENTRY #24)! CONGRATS, please reply to my email to claim your prize.
Read below for the guidelines…
Giveaway Guidelines (all must be completed to be considered, only ONE comment per person please):
Subscribe to my weekly newsletter.
Age / Location (City, ST).
Tell us what your favorite product(s) are from NARS? Which product would you most likely buy/use?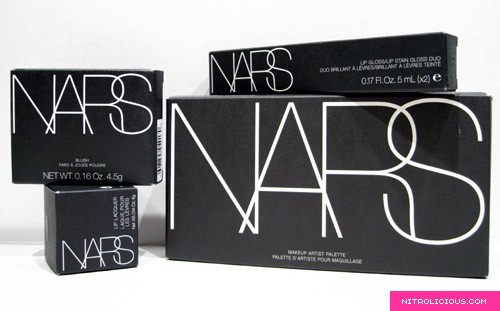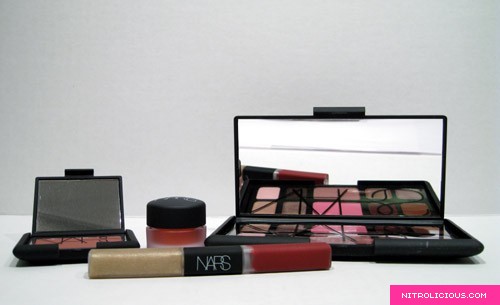 Categories: beauty contest/giveaway
Tags: